Dear Bible Center family & friends,
Welcome to church! Thanks for visiting in person or tuning in online or on TV.
Today we continue our 4-week series, Transformed, with a message titled, "What's Our Responsibility in Salvation and Transformation?" Each message fits together like a puzzle exploring and explaining the transformation process after we've decided to follow Jesus.
The Bible is a book of salvation and transformation. God creates, sin breaks, Jesus saves, AND Jesus transforms, but the question of the hour is… "What's our responsibility in both of these?"
The goal of today's message is to ask and answer the same type of question that the Philippian prison guard asked in Acts 16:30, "What must I do to be saved?" I plan to take that question a step further by asking and answering, "What must I do to be transformed now that I'm already a Jesus-follower?"
We all want to make changes, especially at the beginning of a new year, but how?
Please ask the Lord to give you "ears to hear" and to give me clarity of thought and speech. I'm praying that God's Spirit will immerse us in the profundity and simplicity of this truth.
Still on this transformation journey with you,
Matt Friend • Lead Pastor
@PastorMattBCC
Thursday | January 7
Worship Service | 7 PM
Sunday | January 10
Worship Services | 9 & 11 AM | On Campus & Online
Worship Service | 10 AM (WCHS-TV)
Early Childhood & Children's Ministry | 9 & 11 AM
Middle School Ministry (MSM) | 9 & 11 AM
High School Ministry (HSM) | 9 AM only
Tuesday | January 12
live @ 9 with Pastor Matt Garrison | Coffee & conversation on Facebook Live
Wednesday | January 13
Middle School Ministry (MSM) | 6:00-7:45 PM | Church Campus
High School Ministry (HSM) | 7:00-8:30 PM | School Campus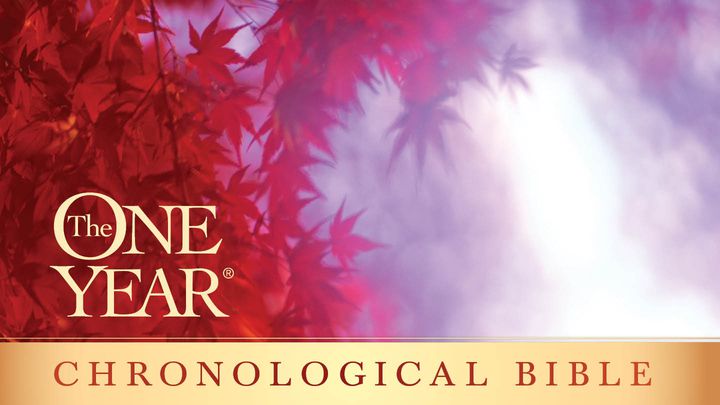 Read the Bible with us in 2021
You can read through the entire Bible in one year! 
Join our Lead Pastor and the entire Bible Center family in reading through The One year Chronological Bible. In as little as 8-15 minutes per day, we'll get a fresh look at the entire Bible in order of events as they happened.
It's not too late to start!
Church Life
---
Celebrate Recovery Launches January 19
Tuesdays | 6 PM | Room 1105 | In Person & Zoom | A new year means a new start! Join us as we begin a new season of Celebrate Recovery at Bible Center! If you are ready to grow spiritually or perhaps begin healing from prior hurts or habits, you'll find support and community here. Everyone is welcome. For more info contact Poozie Null by email or phone: (304) 747-8836.
Belong
---
DivorceCare Support Group
1st & 3rd Mondays | 6:30 PM | Zoom Only | Discover hope, healing, and Christ-centered advice if you are in the middle of a divorce or have been through a divorce. A participant's workbook can be purchased to go along with the study. Contact Donna Pethtel (304-767-4574) or Bob Jones (304-741-4380) for more information.
 Family
---
Family Fun Night at Winterplace
Friday, February 5 | 5 PM | Join your friends at Winterplace for an evening of skiing and/or tubing. Purchase your tickets at the Winterplace website and meet us there! Only 200 spots are open for tubing. A complete list of rules and regulations is also available on their website. A representative from the Family Ministry Team will be there to greet you at 5 PM.
Wednesday Evening Activities
Early Childhood and Children's Ministry activities will resume on February 3.
Student Ministries will resume Wednesday, January 13.
MSM | 6:00-7:45 PM | Church Campus
HSM | 7:00-8:30 PM | School Campus
Bible Center School
---
BCS Employment Opportunities
Substitute Teachers (grade levels and days are flexible)
Part-Time Elementary Aide/Aftercare Attendant
Email Principal Schafer at sschafer@biblecenterschool.com.