Dear Bible Center family & friends,
Welcome to church! Thanks for visiting in person or tuning in online or on TV.
This weekend we continue our 4-week Transformed series. So far, we've studied:
The BIGGEST Benefit of Following Jesus
What's Our Responsibility in Salvation and Transformation?
Today, our friend and Pastor of Discipleship and Multiplication, Mike Graham, will bring a message that declares, "You are enough!" All of us long to hear those words, right?
Unfortunately, throughout our lives, we hear voices, have experiences, and receive messages telling us that we have fallen short, that we don't measure up, and that we will never make the grade. The Bible teaches believers that—in Jesus—the transformation process has begun and that we are truly enough in Him!
You can catch up by watching or listening to any of these messages on our series page or on our app. As a reminder, each sermon this winter lays the foundation for our Member Statement of Faith revision, set to go into effect March 28th, per congregational approval.
Join me in offering up a prayer to God on Pastor Mike's behalf, and let's ask God to continue transforming us into the image of Jesus through the reading and teaching of His Word and through our gathered worship today.
With you for the gospel and for the community,
Matt Friend • Lead Pastor
@PastorMattBCC
Thursday | January 14
Worship Service | 7 PM
Sunday | January 17
Worship Services | 9 & 11 AM | On Campus & Online
Worship Service | 10 AM (WCHS-TV)
Early Childhood & Children's Ministry | 9 & 11 AM
Middle School Ministry (MSM) | 9 & 11 AM
High School Ministry (HSM) | 9 AM only
Monday | January 18
Church offices closed for Martin Luther King, Jr. Day
Tuesday | January 19
live @ 9 with Pastor Matt Garrison | Coffee & conversation on Facebook Live
Wednesday | January 20
Middle School Ministry (MSM) | 6:00-7:45 PM | Church Campus
High School Ministry (HSM) | 7:00-8:30 PM | School Campus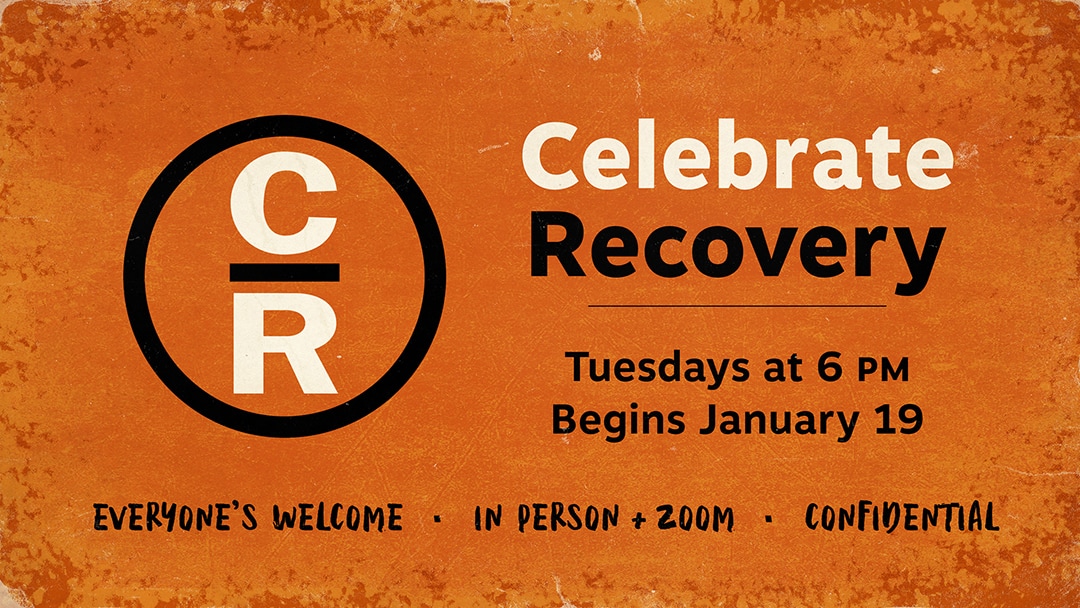 Celebrate Recovery Launches January 19
Tuesdays | 6 PM | Room 1105 | In Person & Zoom | A new year means a new start! Join us as we begin a new season of Celebrate Recovery at Bible Center! If you are ready to grow spiritually or perhaps begin healing from prior hurts or habits, you'll find support and community here. Everyone is welcome. For more info contact Poozie Null by email or phone: (304) 747-8836.
Belong
---
Membership Session
Friday, February 12 | 6:30-9:00 PM | Zoom | Join Pastor Mike Graham, along with other BCC staff, for our next Membership Session! Whether you're ready to join or just want to know more about Bible Center, feel free to attend. Once you've registered, you will receive a Zoom link. Find out more here.
DivorceCare Support Group
1st & 3rd Mondays | 6:30 PM | Zoom Only | Discover hope, healing, and Christ-centered advice if you are in the middle of a divorce or have been through a divorce. A participant's workbook can be purchased to go along with the study. Contact Donna Pethtel (304-767-4574) or Bob Jones (304-741-4380) for more information.
 Family
---
Family Fun Night at Winterplace
Friday, February 5 | 5 PM | Join your friends at Winterplace for an evening of skiing and/or tubing. Purchase your tickets at the Winterplace website and meet us there! Only 200 spots are open for tubing. A complete list of rules and regulations is also available on their website. A representative from the Family Ministry Team will be there to greet you at 5 PM.
Wednesday Evening Activities
Early Childhood and Children's Ministry activities will not be held until further notice, due to recent Kanawha County decisions regarding COVID.
Student Ministries will resume Wednesday, January 13.
MSM | 6:00-7:45 PM | Church Campus
HSM | 7:00-8:30 PM | School Campus
Bible Center School
---
BCS Employment Opportunities
Substitute Teachers (grade levels and days are flexible)
Part-Time Elementary Aide/Aftercare Attendant
Email Principal Schafer at sschafer@biblecenterschool.com.