Dear Bible Center family & friends,
Welcome to church! Thanks for visiting in person or tuning in online or on TV.
This weekend we conclude our 4-week Transformed series. So far, we've studied:
The BIGGEST Benefit of Following Jesus
What's Our Responsibility in Salvation and Transformation?
You Are Enough!
Today's message is titled, "How Are We Spiritually Transformed?" With God as my helper, I'll retell the story of Elijah on Mount Carmel calling down fire from heaven (1 Kings 18:16-38). This actual Old Testament account teaches us much about how we are transformed today.
Do you have any changes you want to make in 2021? I do. Is God inviting you to make any changes? We all have old habits we want to kick, temptations we want to resist, and patterns of behavior from which we'd like to break free…
But how?
That's what we'll study today.
You can catch up by watching or listening to any of these messages on our series page or on our app. As a reminder, each sermon this winter lays the foundation for our Member Statement of Faith revision, set to go into effect March 28, per congregational approval.
May God use everything about today's service—the message, the readings, the songs, the one-another encouragement, the prayers—to transform us more into Jesus' image.
Growing with you,
Matt Friend • Lead Pastor
@PastorMattBCC
Thursday | January 21
Worship Service | 7 PM
Sunday | January 24
Worship Services | 9 & 11 AM | On Campus & Online
Worship Service | 10 AM (WCHS-TV)
Early Childhood & Children's Ministry | 9 & 11 AM
Middle School Ministry (MSM) | 9 & 11 AM
High School Ministry (HSM) | 9 AM only
Tuesday | January 26
Wednesday | January 27
Middle School Ministry (MSM) | 6:00-7:45 PM | Church Campus
High School Ministry (HSM) | 7:00-8:30 PM | School Campus
Thursday | January 28
live @ 3 with Pastor Matt Garrison on Facebook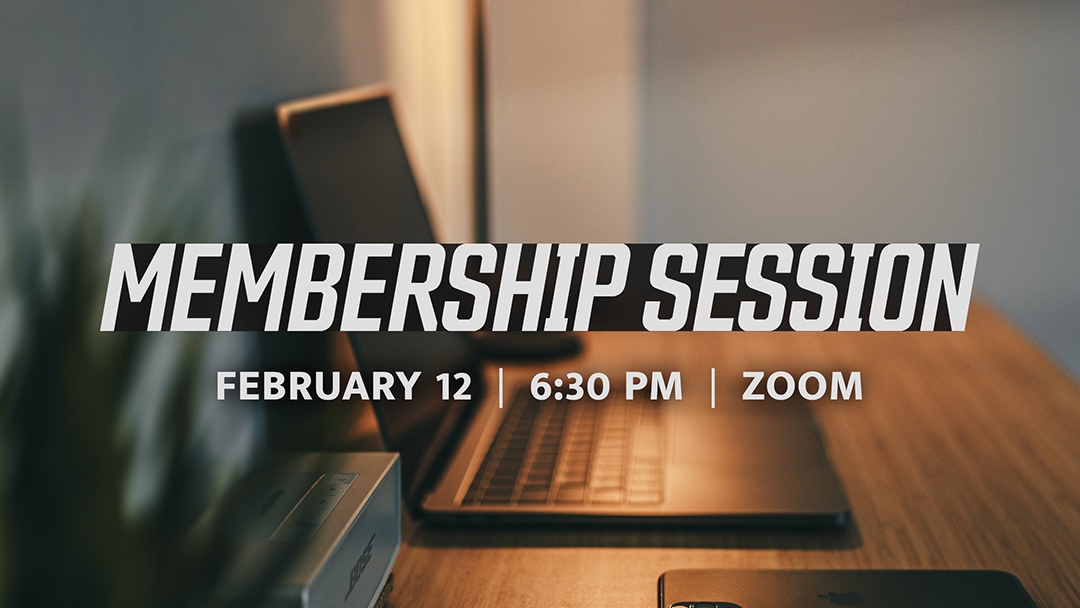 Friday, February 12
6:30-9:00 PM | Zoom
Whether you're ready to become a member or you just want to know more about Bible Center, join Pastor Mike Graham, along with other BCC staff, for our next Membership Session! Once you've registered, you will receive a Zoom link. More information | Register here.
Church Life
---
Bible Center School Open House 
Monday, February 8 | 5-6 PM | For incoming/new students in 6th-8th grades; and new students in K-5th Grade. Considering Christian Education? Want to know what BCS is all about?
Meet our faculty and staff and experience why BCS is family.
Take a tour of the school and feel comfortable and safe.
Hear about the mission of BCS in our community.
Ask questions and know we're here to help.

Offering Envelopes
2021 Offering Envelopes are available for pick-up at the Info Desk. For questions, contact Kim Alvis.
 Family
---
Family Fun Night at Winterplace
Friday, February 5 | 5 PM | Join your friends at Winterplace for an evening of skiing and/or tubing. Purchase your tickets at the Winterplace website and meet us there! Only 200 spots are open for tubing. A complete list of rules and regulations is also available on their website. A representative from the Family Ministry Team will be there to greet you at 5 PM.
Wednesday Evening Activities
AWANA (Age 2 through 5th Grade) kicks off  Wednesday, February 17 (6:00-7:30 PM).
Nursery care will be available for volunteer children only.
Also, the need for volunteers to serve in AWANA is real. Please contact Steve Neill or Jane Jackson-Fowler to get plugged in.
Bible Center School
---
BCS Employment Opportunities
Substitute Teachers are needed at BCS (grade levels and days are flexible). Email Principal Schafer at sschafer@biblecenterschool.com.