A Blast from the Past
It's a windy, brisk morning atop Mount Carmel. The green valley below slowly peeks through the dense fog, barely visible from the mountain above. 
This mountain top may one day serve as the bleachers for the Battle of Armageddon, but today, it's the public stage for another battle between God's prophet Elijah and a hoard of Satanic priests.
You see, the debauchery of the wicked king and queen has oozed throughout Israel for long enough, and Elijah has had enough. With the tenacity of William Wallace and the sarcasm of Mel Gibson, Elijah has called a showdown right here on Mount Carmel to determine which God should be trusted—which God really exists.
Here comes Elijah now; let's listen in…
How long will you waver between two opinions? If the Lord is the one true God, follow him; if your idol is the one true god, follow it (1 Kings 18:21).
You're forced to take a few steps back to avoid the barrage of firewood being unloaded. The idolatrous priests of the king begin to stack the firewood—one, two, three, ten, twenty, thirty pieces. On the count of three, they lift an animal sacrifice atop the firewood, and one of them reaches for a lighter…
"STOP! DON'T LIGHT THAT FIREWOOD!"
What's that? Who's that? Wait… is that Elijah thundering orders?
It sure is. Elijah begins giving clear instructions for no one to light the wooden altar. The crux of his challenge is to see which God will supernaturally send down fire from heaven.
You watch for hours as the pagan priests dance and yell and chant and grunt around the dry timber altar. Midmorning passes. Noon ticks away. Afternoon fades into evening, and now the sun starts to cast its final shadows over the quiet valley below.
Elijah has amused us throughout the day, taunting the idolaters like a fanatical opponent at a football game, "Maybe you should shout louder? Perhaps your god is deep in thought, or busy, or on vacation? Maybe he's asleep?"
Still no fire. Only frustration, anguish, and failure on the faces of the evil king's sorcerers.
So, now it's Elijah's turn.
You step back as his team rebuilds the altar that the superstitious performers have slowly torn down throughout the day. The firewood is stacked again—one, two, three, ten, twenty, thirty pieces. A new sacrifice is prepared and water is added for good measure (just so everyone knows that the coming fire is supernatural indeed).
What happens next? 
At the time of sacrifice, the prophet Elijah stepped forward and prayed: "Lord, the God of Abraham, Isaac and Israel, let it be known today that you are God in Israel and that I am your servant and have done all these things at your command. Answer me, Lord, answer me, so these people will know that you, Lord, are God, and that you are turning their hearts back again."
Then the fire of the Lord fell and burned up the sacrifice, the wood, the stones and the soil, and also licked up the water in the trench. When all the people saw this, they fell and cried, "The Lord—he is God! The Lord—he is God!" (1 Kings 18:36-39) 
What Can We Learn?
The full context of this true story teaches us many things: about God, about His plan to bring a Savior into the world through the nation of Israel, and even about life today. However, what I want to highlight in this post is how this story illustrates our own personal transformation as Christian men and women.
We most often use the word salvation to refer to the moment when we first decided to follow Jesus—the moment when we, by faith, committed our lives to the Lord Jesus Christ. However, we most often use the word transformation to refer to the remaining journey, whereby we walk with Jesus and become more like Him until we go to heaven.
The account of Elijah on Mount Carmel illustrates our transformation in the following way: Just as Elijah stacked firewood on the altar and waited for God to ignite it, we (as Christians) are responsible for certain spiritual activities that God can "ignite" in our hearts, resulting in genuine love for Him and others.
This story of Elijah at Mount Carmel makes a terrible illustration of initial salvation. We can't save ourselves. We can't open our hearts to faith. Only God can give us the gift of faith and repentance to believe in the crucified and risen Savior! 
However—just as Elijah contributed to the fire by adding wood—there is a sense in which we contribute to our transformation. In other words, God invites Christians to participate with Him in our growth. Theologians call this synergism. Others call it sanctification, experiential theology, practical divinity, holiness, Christian ethics, or piety. I prefer spiritual formation or transformation.
Every genuine believer wants to change to be more like Jesus… but how does that happen? So, Christian, how do we change? 
In Summary…
We stack the firewood and trust God to send the fire.
That's it. That's Christian growth in a nutshell. 
A Closer Look
What do I mean by this first part, "We stack the firewood"?
As Christians, we have certain responsibilities in our spiritual formation. In other words, Jesus invites us to do specific things as we participate with Him in our progressive transformation.
We are co-workers in God's service (1 Corinthians 3:9).
Exercise thyself unto godliness (1 Timothy 4:7).
Though we are no longer under the Old Testament law, we are called to obey New Testament commands, beginning with what Jesus instructed in the Sermon on the Mount (Matthew 5-7).
Keeping these commands, alone, doesn't make us spiritual––just like Elijah's stacking the wood didn't create fire. However, doing what Jesus invites us to do (like stacking firewood) puts us in the position to receive the "fire" when God sends it. Only God can make us holy, transform our hearts, and make us loving; BUT we are called to posture ourselves to be ready for God's work.
A great illustration of this is the way in which we get a suntan. Can we permanently tan our skin by desire or discipline? No. The sun does all the work; however, it's our responsibility to put ourselves in a position to be exposed to the sun. God "tans" our hearts in the exact same way.
Some call these actions "spiritual disciplines" or "spiritual habits." I'm not wholly against those terms, but I much prefer the term "means of grace." Here are a few examples of means of grace whereby we posture ourselves for spiritual transformation:
Reading our Bibles. (This, by far, is the primary means of grace!)
Meditating and contemplating on God and His Word.
Praying.
Gathering with other believers for weekly worship.
Spending time with other believers.
Replacing bad habits with good habits.
Taking a day off sometime each week.
Fasting.
Enjoying God's creation.
Enjoying our own creations.
But let's remember—relating to the illustration of Elijah on Mount Carmel—these activities alone are only akin to "stacking firewood." There's no promise that spiritual activity alone can change our hearts. For instance, there's no promise that if you fast and pray that you'll no longer struggle with lust.
Holiness isn't something we can attain through an action plan.
What Then?
If that's true, then what? Why try?
This is where the second half of our big idea comes into play, " We stack the firewood and trust God to send the fire."
Just as only God can bring about salvation (making us genuine Jesus-followers), only God can bring about transformation (changing us over time to be more and more like Jesus).
Be renewed in the spirit of your mind (Ephesians 4:23).
The one who calls you is faithful, and He will do it (1 Thessalonians 5:24).
It is God who works in you to will and to act in order to fulfill His good purpose (Philippians 2:13).
Remain in me, as I also remain in you. No branch can bear fruit by itself; it must remain in the vine. Neither can you bear fruit unless you remain in me. I am the vine; you are the branches. If you remain in me and I in you, you will bear much fruit; apart from Me you can do nothing (John 15:4-5).
Again, we remember the suntan illustration above. We don't naturally tan our skin by sheer desire or discipline. Instead, the sun does all the work once we are in the position to be exposed to it. 
In the same way, when we dedicate ourselves to the spiritual disciplines, habits, and/or means of grace above—if we are indeed looking for Jesus in them—He will reveal Himself to us, and (in His perfect timing) warm our hearts with His truth and love.
Therefore, in all our spiritual activity, it's actually God we are seeking, for it's only God who can bring real change to our hearts. God is the one we seek while:
Reading our Bibles. (This, by far, is the primary means of grace!)
Meditating and contemplating on God and His Word.
Praying.
Gathering with other believers for weekly worship.
Spending time with other believers.
Replacing bad habits with good habits.
Taking a day off sometime each week.
Fasting.
Enjoying God's creation.
Enjoying our own creations.
With this perspective, in due time, God "sends the fire" and changes our hearts.
The difference between doing religious activity without seeking God and doing it while craving God is the difference between convincing someone that 2 + 2 = 4 (a purely rational act) and revealing something beautiful. Only God's Spirit can take what someone knows (facts about Jesus) and make these truths so beautiful in their hearts that they are caught up with love, devotion, and worship.
Along these lines, it's imperative that we not read our Bibles, pray, and do other spiritual disciplines in an attempt to manage God. No, through mediation and contemplation we allow the truth we hear from God—and the love we see in God—to slowly transform us from the inside out.
Think Slow-Bake Oven, Not Microwave!
When God graciously meets us in our spiritual activity and opens our hearts to His truth, it's then that the following becomes true for us…
One thing I ask from the Lord, this only do I seek: that I may dwell in the house of the Lord all the days of my life, to gaze on the beauty of the Lord and to seek Him in his temple (Psalm 27:4).
Know this love that surpasses knowledge—that you may be filled to the measure of all the fullness of God (Ephesians 3:19).
Spiritual formation author, Kyle Strobel, writes, "Once we see the beauty of Christ our inner clocks are set to the pace of heaven's time."
Think about the most beautiful sight you have ever seen—the immense depth of a canyon or maybe the setting sun glimmering off of the ocean. You see it clearly and correctly. But that is not all that's going on. You grasp what you see as beautiful, and your heart inclines to it. Deep beauty moves us. It increases our heartbeat and shortens our breath.
This is what happens in our thoughts toward Jesus as we grow in relationship with Him over time.
Today's Encouragement for Christians
Keep stacking firewood and trusting God to send the fire!
Keep reading your Bible looking for Jesus.
Keep meditating and contemplating on God in His Word.
Keep Praying.
Keep gathering with other believers for weekly worship.
Keep spending time with other believers.
Keep replacing bad habits with good habits.
Keep taking a day off sometime each week.
Keep designating means and days for fasting.
Keep enjoying God's creation.
Keep enjoying our own creations.
Why? Because Jesus gave us a promise… 
Draw near to God and He will draw near to you. (James 4:8)
Matt Friend, a Charleston native and tenth-generation West Virginian, graduated from the Southern Baptist Theological Seminary, has served in pastoral ministry since 2002 and at Bible Center Church since March 1, 2016 (as our sixth Lead Pastor). He and Sarah (his high school sweetheart) are raising two teenage daughters, Katie and Riley, and a son, Kadyn. Together, they are advocates for adoption and all things West Virginia. In his free time, he enjoys reading, camping, hiking, kayaking, and spending time with his family and two dogs, Queso and Wasabi.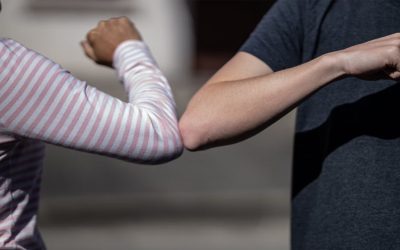 Today my son walked into school without a mask for the first time in almost two years. Instead of walking, I should probably describe him as having floated into school! When Sarah and I received the email from his principal yesterday announcing that masks are now...