Are you growing weary of winter? I sure am.
My laptop screen is festooned with a picture of some beach, somewhere. It welcomes me each morning when I press the power button, and it's the last thing I see before going home each evening.
Vitamin D supplements bring some relief. Exercise helps. Gathering with close friends and family can be medicinal.
However, I'd like to suggest something more for your winter survival kit: five encouraging reminders of the snow.
#1 – Snow reminds us of God's creativity.
Consider the following…
To Noah, God said, "While the earth remains, seedtime and harvest, cold and heat, summer and winter, day and night shall not cease" (Genesis 8:22).
Job's young friend Elihu was right on at least one thing, "For to the snow God says, 'Fall on the earth,' and to the downpour and the rain, 'Be strong'" (Job 37:6).
God, "You have fixed all the boundaries of the earth; you have made summer and winter" (Psalm 74:17).
The Lord asked Job, "Have you entered the storehouses of the snow, or have you seen the storehouses of the hail?" (Job 38:22).
The writer of Psalm 147 declared, "God gives snow like wool; he scatters hoarfrost like ashes. He hurls down his crystals of ice like crumbs" (vv. 16-18).
In the next Psalm, the writer again professes, "Praise the Lord from the earth, you great sea creatures and all deeps—fire and hail, snow and mist, stormy wind—fulfilling his word" (Psalm 148:7-8)
#2 – Snow reminds us of Jesus
When John the Revelator caught a glimpse of Jesus through the ethereal veil, he described Him as such:
I turned around to see the voice that was speaking to me. And when I turned I saw seven golden lamp stands, and among the lamp stands was someone like a son of man, dressed in a robe reaching down to His feet and with a golden sash around His chest. The hair on His head was white like wool, as white as snow, and His eyes were like blazing fire. His feet were like bronze glowing in a furnace, and His voice was like the sound of rushing waters. In His right hand he held seven stars, and coming out of his mouth was a sharp, double-edged sword. His face was like the sun shining in all its brilliance. (Revelation 1:12-16)
Evidently, in His resurrected and heavenly state, Jesus radiates with Divinity just as He did on the Mount of Transfiguration (Matthew 17:1-13). This fits the vision that the ancient prophet described, "His vesture was like white snow, and the hair of His head like pure wool. His throne was ablaze with flames; its wheels were a burning fire" (Daniel 7:9).
#3 – Snow reminds us of God's forgiveness
Is there anything purer than freshly fallen snow? Without any fear of toxins, pesticides, or other atmospheric pollutants, our 8-year-old son loves to make snow cones when it snows. With an empty cup and clean spoon on hand, and with can an ice-cold can of Coke nearby, one simply needs to add snow and… voila! A snow cone!
King David once prayed, "Purify me with hyssop, and I shall be clean. Wash me, and I shall be whiter than snow" (Psalm 51:7). Through ancient Isaiah, the Spirit calls to us, "Come now, and let us reason together. Though your sins are as scarlet, they will be as white as snow. Though they are red like crimson, they will be like wool" (Isaiah 1:18).
#4 – Snow reminds us of the refreshment of God's Word
Farmers love a good snow; well, only if it falls after reaping and before sowing. In some parts of the world—even more than rain—snow delivers all the goodness that a garden needs to prepare for the next year's harvest.
Evidently a big fan of snow, Isaiah again draws our attention to the metaphor of snow by recording what the Lord says about it, "For as the rain and snow come down from heaven, and do not return there without watering the earth (making it bear and sprout, furnishing seed to the sower and bread to the eater), so will My word be which goes forth from My mouth; It will not return to Me empty, without accomplishing what I desire and without succeeding in the matter for which I sent it" (Isaiah 55:10-11).
Do you have the winter blues? Is your heart and mind growing cold with every passing day with temperatures below freezing? Along with everything else you do to care for your body and soul, be sure to spend some time reading or listening to God's Word.
Is not my word like as a fire? says the Lord; and like a hammer that breaks the [ice] in pieces? (Jeremiah 23:29).
#5 – Snow reminds us that life can be hard
Have you lost power recently? If you live in Texas during this apocalyptic winter, it's likely that you have. Here in West Virginia, Sarah and I keep a list on hand of friends and family with fireplaces just in case we have to call in a favor if our power goes out in the winter.
For the world's greatest missionary, Paul the Apostle, winter weather was on his shortlist of sufferings. "I have been in labor and hardship, through many sleepless nights, in hunger and thirst, often without food, in cold and exposure" (2 Corinthians 11:27).
Snow is beautiful. Like a multifaceted icicle, it points us to all sorts of positivity; nevertheless, winter can also be a hard season: physically, mentally, and emotionally.
If you agree, contemplate the Bible's snow metaphors. Discuss them with a friend or family member. While you're at it, throw in a bowl of steaming chili and a homemade snow cone made with your favorite pop.
Matt Friend, a Charleston native and tenth-generation West Virginian, graduated from the Southern Baptist Theological Seminary, has served in pastoral ministry since 2002 and at Bible Center Church since March 1, 2016 (as our sixth Lead Pastor). He and Sarah (his high school sweetheart) are raising two teenage daughters, Katie and Riley, and a son, Kadyn. Together, they are advocates for adoption and all things West Virginia. In his free time, he enjoys reading, camping, hiking, kayaking, and spending time with his family and two dogs, Queso and Wasabi.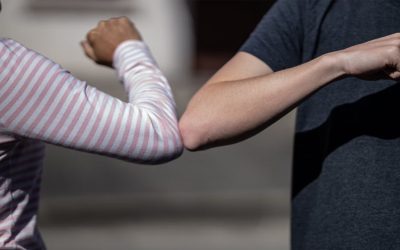 Today my son walked into school without a mask for the first time in almost two years. Instead of walking, I should probably describe him as having floated into school! When Sarah and I received the email from his principal yesterday announcing that masks are now...