Dear Bible Center family & friends,
Welcome to church! Thanks for visiting in person or tuning in online or on TV.
Today we begin celebrating communion each week as a church family. This is something I've talked about and dreamed of since returning to Bible Center five years ago. Thankfully, with the collaboration of our staff and lay leadership… it's about to be a reality.
Is the church "commanded" to take communion weekly? No. The early church seemed to celebrate communion weekly (Acts 2:42-47; 20:7), but we are free to celebrate communion as often as we choose (1 Corinthians 11:26).
Bible Center Church has enjoyed this New Testament freedom for 78 years. Initially, in 1943, many of the people coming to our newly formed church were coming from worship environments where communion had devolved into a meaningless ceremony. Wanting to avoid such ritualism, our founders wisely chose to celebrate communion intermittently.
However, in our post-Christian era, I sense God's invitation—in this season of our history—to increasingly fill the end of our worship services with opportunities to respond to the gospel, emphasizing Jesus even more… both for initial salvation and ongoing Christian transformation.
I trust that God will use each communion celebration to draw your heart closer to your Savior, and I look forward to what He will do for our church family as we step into the future together.
May God use everything about today's service—the message, the readings, the songs, the encouragement, the prayers, AND the celebration of communion—to unite us more around our Lord Jesus Christ!
United with you,
Matt Friend • Lead Pastor
@PastorMattBCC
P.S. For everyone's safety, we'll use the same pre-packaged format that we've used throughout the pandemic. Be sure to pick up yours at the worship center doors.
Thursday | February 11
live @ 3 with Pastor Matt Garrison on Facebook
Worship Service | 7 PM
Sunday | February 14
Worship Services | 9 & 11 AM | On Campus & Online
Worship Service | 10 AM (WCHS-TV)
Early Childhood & Children's Ministry | 9 & 11 AM
Middle School Ministry (MSM) | 9 & 11 AM
High School Ministry (HSM) | 9 AM only
Sunday Groups | Various Times
Tuesday | February 16
Wednesday | February 17
AWANA | 6:00-7:30 PM | 1st Floor
Middle School Ministry (MSM) | 6:00-7:45 PM | Church Campus
High School Ministry (HSM) | 7:00-8:30 PM | School Campus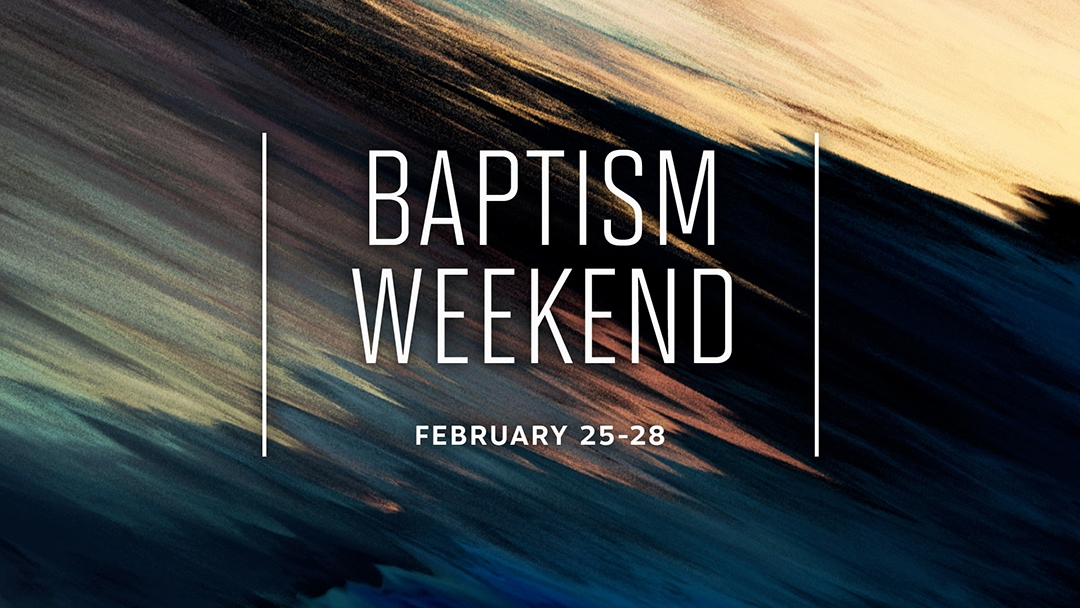 Considering Baptism?
Baptism is the first public act Christians are called to do after deciding to follow Jesus. It's a public confession that we believe in the death, burial, and resurrection of Jesus and is a symbol that our sins have been forgiven. It's a testimony that we've been reborn and that God is changing us from the inside out, and it's a celebration that we are part of Jesus' spiritual family.
To keep everyone safe, we're providing over 40 opportunities to be baptized over a 4-day period in a safe (and chlorinated!) setting.
You can gather with friends and family for an intimate baptism service celebrating God's grace in your life!
 Family
---
AWANA Resumes!
Wednesday, February 17 | 6:00-7:30 PM | Join us for our winter/spring session of AWANA for kids age 2 through 5th Grade. Please register so we can plan appropriately for social distancing. Wear your mask, and we can't wait to see you!
Children's Ministry Helpers
Looking for a way to serve, give back, or become energized? Being a part of the Children's Ministry is fun and exciting! Help our kids learn about how amazing Jesus is—the One who created it all. Become a volunteer and serve on a once-per-month rotation (AWANA and Nursery-5th Grade). Volunteers are needed now for Wednesday and Sunday service times. Contact Steve Neill or Jane Jackson-Fowler to get plugged in, or just visit them on the 1st floor.
Bible Center School
---
Early Bird Enrollment Open Now!
Whether you are a new or returning family to BCS, don't miss the Early Bird Enrollment discount! Families can enroll/re-enroll for $110 ($100 enrollment fee plus $10 online processing fee), now through March 1.
BCS Employment Opportunities
Preschool Teacher | If you are passionate about developing little minds, there's an immediate teaching position (full-time with benefits) available for the 3-year-old class. Email Preschool Director Machelle Huffman for details.
Substitute Teachers are needed at BCS (grade levels and days are flexible). Email Principal Stephanie Schafer.