"That's odd. Why am I not able to smell these coffee beans? Why does this coffee have no taste?"
By Monday morning the kind doctor at MedExpress confirmed, "Mr. Friend, you've tested positive for COVID-19."
This nasty little virus could've at least done me the courtesy of scheduling his visit at a more convenient time. Why did he have to rear his ugly head this week?
My wife had just gotten out of the hospital with a kidney stone infection.
We have a world-class teacher visiting our church this weekend that I was scheduled to host.
There was so much to accomplish this week.
Rona's timing was terrible!
A lava lamp inside your body—that's how I describe what it feels like to have the Coronavirus.
Nausea bubbles up in your stomach. [Cough] A few hours later your toes are cold and your ears are hot. [Sneeze] Then your toes are hot and your ears are cold. [Cough] Your knees hurt. When that subsides, your shoulders hurt. Then it's your elbows and your back. [Sneeze]
Thankfully, this unwelcome visitor never penetrated my lungs. My prayers are with those who haven't been so fortunate.
As humans, we take comfort in trying to find meaning in our suffering. Here are three life-lessons COVID-19 has taught me this week.
#1 – Social interaction and human contact matter more than we realize
Norman Rockwell would have needed miles of canvas to portray the American family this past year. You can imagine the titles: The Family That Zooms Together. Generations Under One Roof. Grandkids Outside My Window. The Shared Office.
Beneath the warts and complexities of all that went wrong, COVID-19 has reminded us of how much we need each other. We are indeed social creatures in need of interaction and human contact.
Julianne Holt-Lunstad, professor of psychology and neuroscience at Brigham Young University, writes, "What we've learned from COVID is that isolation is everyone's problem. It doesn't just happen to older adults; it happens to us all."
This week I've missed kissing my wife, hugging my kids, and wrestling with our dogs. I look forward to getting back to staff meetings with colleagues where we laugh and joke and make fun of one another. Today is my dad's 65th birthday. Even though he only lives 10 miles away, we were forced to celebrate by phone.
To be created in God's image means, in part, that we were all designed for social interaction and human contact. Sometimes it takes losing something precious to recognize its value.
#2 – We never outgrow our need for rest
Why do those sweatpants feel so good? Why does that Sunday afternoon nap take you to the third heaven? Why do we covet the people in the Lunesta commercials (who look like they are slowly and pleasantly awakened to a 10 AM sunshine beaming through their pristine windows)?
It's because we were made with a need for rest. We'll never outgrow it, and (whether we want to or not) we'll spend about a third of our lives doing it.
Rest keeps us at our best. Doctors tell us that it's important for a strong immune system, healthy mood, and brain function.
During my COVID quarantine, my need for rest cycled like a boomerang. After an hour or so of reading, I found that I needed a nap. Thirty minutes of Fortnite tired me as if I had taken a 5-mile jog. Early to bed. Late to rise. Rest became my closest companion.
Going forward, I am committed to enjoying it­­—not simply enduring it.
#3 – Nothing in life can be taken for granted
With over a half-million Coronavirus deaths in the United States alone (so far), this pandemic has made me re-think my priorities and remember how precious life is. It has been a reminder to appreciate the smaller things in life, the things I often take for granted.
The smell of my wife's perfume.
The taste of my favorite pizza.
Hugs from my children.
The freedom to hop in my truck and drive anywhere I want.
A dear lady in our church recently (and unexpectedly) lost her eyesight in a surgery that she thought was unrelated. God brings her to my mind almost daily when I'm tempted to feel sorry for my loss of taste and smell.
So how can we respond?
Whether it be a temporary illness (like mine) or a chronic illness like someone you know, may God help us respond like ancient Job. Having lost it all…
He fell to the ground in worship and said: "Naked I came from my mother's womb, and naked I will depart. The Lord gave and the Lord has taken away; may the name of the Lord be praised." (Job 1:20-21)
How could Job react in this way? Most Bible scholars believe chapter 28 is the key to unlocking the entire book. It's the secret to Job's endurance through suffering, and it's the key to ours as well…
The fear of the Lord—that is wisdom, and to shun evil is understanding. (Job 28:28)
Please message me if I can pray for you. We need each other. We need our rest. Let's not take anything for granted, even life's smallest pleasures.
Matt Friend, a Charleston native and tenth-generation West Virginian, graduated from the Southern Baptist Theological Seminary, has served in pastoral ministry since 2002 and at Bible Center Church since March 1, 2016 (as our sixth Lead Pastor). He and Sarah (his high school sweetheart) are raising two teenage daughters, Katie and Riley, and a son, Kadyn. Together, they are advocates for adoption and all things West Virginia. In his free time, he enjoys reading, camping, hiking, kayaking, and spending time with his family and two dogs, Queso and Wasabi.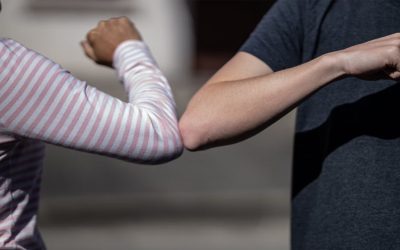 Today my son walked into school without a mask for the first time in almost two years. Instead of walking, I should probably describe him as having floated into school! When Sarah and I received the email from his principal yesterday announcing that masks are now...