Dear Bible Center family & friends,
Welcome to church! Thanks for visiting on campus, online, or on TV
This weekend we conclude a two-year journey of updating our Member Statement of Faith. If you're new here or are just now hearing about it, you can read all about it here. It's been a fun and rewarding journey
If you're a Bible Center member or are interested in going deeper here, feel free to check out Sunday's online Member Meeting. You can catch it live here at 6 PM, or on-demand at that same link through Wednesday evening. If you'd prefer to watch it with friends, I'll be watching it on the fireplace TV at 6 PM Sunday evening. Feel free to join me then.
This weekend's message is a celebration of the unity God has given us as a church family. I can't recall a time when I've felt more alignment and attunement here. May the words of Ephesians 4:1-6 continue to be true of us!
As a prisoner for the Lord, then, I urge you to live a life worthy of the calling you have received. Be completely humble and gentle; be patient, bearing with one another in love. Make every effort to keep the unity of the Spirit through the bond of peace. There is one body and one Spirit, just as you were called to one hope when you were called; one Lord, one faith, one baptism; one God and Father of all, who is over all and through all and in all.
With you for the gospel and for the community,
Matt Friend • Lead Pastor
@PastorMattBCC
P.S. For everyone's safety, we'll use the same pre-packaged communion format that we've used throughout the pandemic. Be sure to pick up yours at the worship center doors.
Thursday | March 25
7 PM | Worship Service
Saturday, March 27
Easter Egg Hunt | 11 AM-1 PM
Sunday | March 28
9 & 11 AM | Worship Services | On Campus & Online
9 & 11 AM | Early Childhood, Children's Ministry, & Middle School (MSM)
9 AM | High School Ministry (HSM)
10 AM | Worship Service | WCHS-TV
Sunday Groups | Various Times
Wednesday | March 31
6 PM | AWANA | 1st Floor
6 PM | Middle School (MSM) | Church Campus
7 PM | High School (HSM) | School Campus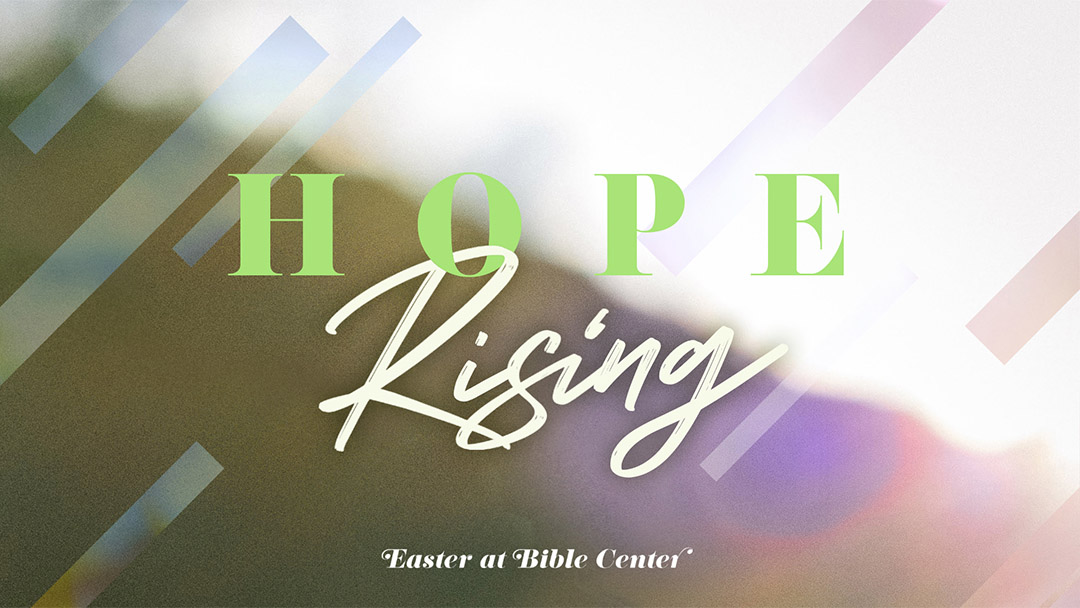 Sunday, April 4
You're invited to be our guest for a beautiful service celebrating the resurrection of our Savior.
Church Life
---
Member Statement of Faith Update
As the culmination of two years of prayer, hard work, and Bible study by our Board of Elders, and after six months of doctrinal sermons, Core Classes, and fireside chats… we are nearing the end of our Member Statement of Faith update initiative.
You can watch a video and learn all about it here. Per our constitution, we entered a 3-week review period (February 28-March 20) with another Q & A with our Pastors and Elders. Please take advantage of the Spring Member Meeting (Sunday, March 28, at 6 PM online or on campus).
Good Friday Service
April 2 | 7 PM | Good Friday is a special time to look back in awe and wonder at the sacrifice Jesus made for us on the cross. Join us online for a creative hour of dramatic Scripture reading, art, singing, and prayer as we survey the 14 Stations of the Cross… the 14 places mentioned in Scripture where Jesus journeyed in those final, dreadful hours. All ages are invited as each service element is designed knowing children will be watching.
Belong
---
New Group for Families with Young Children
Begins Sunday, April 11 | 10 AM | Room 1121 (first floor) | Looking for a place to belong? Are you a parent of young kids? This group might be for you! Check it out on April 11.
Bible Center School
---
Enrolling Now!
Bible Center School is enrolling now for the 2021-22 school year. To learn more about BCS, to tour the school, or to enroll, visit BibleCenterSchool.com.

BCS Employment Opportunities
Teacher for 3-year-old Preschool Class | Full-time (with benefits) | Email Preschool Director Machelle Huffman for details.
Preschool Summer Employment Opportunities | Email Preschool Director Machelle Huffman for details.
Substitute Teachers are needed at BCS (grade levels and days are flexible). Email Principal Stephanie Schafer.