Which streaming service do you prefer?
At our house, we use Netflix, Hulu, and Disney Plus… each for a different purpose. Which one is right for you?
Netflix
Netflix is the Swiss Army Knife of TV streaming. If you're a connoisseur of movies and/or TV, there's only one must-have player in town, and that's Netflix. In the court of popular opinion, it is unequivocally the biggest and best streaming service.
Our girls have enjoyed Stranger Things, our son loves Boss Baby, and Sarah and I have enjoyed The Crown. Even though The Office went AWOL, it's still a service we don't mind paying $17.99 a month for, at least for now.
This is the staple streamer you'll want if you ever plan on cutting the cable-cord and surviving without it.
Amazon Prime Video
Though our family may only log into this once every couple of months, it continues to be a popular selection around the globe for familiar films and TV.
Like Netflix, Amazon Prime Video has its own set of original series, but they don't receive the same fanfare as their Netflix-bred brethren.
The two big differentiators between the services are the fact that access to Amazon's streaming service comes standard with a subscription to Amazon Prime, resulting in access to Amazon Music and premium delivery services.
Hulu
Hulu is the go-to for big-name TV shows, especially those from FOX, NBC, and Comedy Central. It's also the only streaming service app on the Nintendo Switch.
Hulu comes in two flavors: the standard on-demand streaming service you've always known and loved, and the new Hulu with Live TV.
Many are attracted to its low monthly subscription (about half the cost of Netflix), and its option to bundle with Disney Plus and ESPN Plus.
The biggest problem with Hulu is that it lets users run headfirst into the paywall, keeping you from the content you're most apt to pay for. Some call this good business. Others call it extortion. I'll leave that up to you.
Disney Plus
Are you old enough to remember Disney's infamous Vault? We were told that if we didn't buy certain VHS or DVD versions of Disney movies they would be permanently locked in the Vault, never to be heard from again.
This was true… except for the fact that it wasn't. The Vault has not only been opened, but every movie has now been hung out on the digital clothesline for the entire world to see. Disney Plus is the new home of almost every Disney movie and show.
Recent blockbuster attractions to Disney Plus include The Mandalorian, Pixar's Soul, and WandaVision.
YouTube TV
Our family enjoyed this live TV streaming service for over a year until the price increased by 30%. It was no longer worth it for us, but millions still enjoy it.
YouTube TV is still an excellent option worth considering. Though it's on the expensive side at $64.99 a month, you're treated to a fair amount of content: 85+ channels replete with cloud DVR functionality.
Peacock
If you miss The Office on Netflix, Peacock is your jam.
NBC Universal's attempt to enter the streaming market is buoyed by one big benefit: it's free to sign up and use, with an ad-supported tier letting you enjoy a healthy helping of its content for absolutely nothing.
With that said, a lot of the better stuff is behind the paywall: $4.99 per month if you want to access all of it with ads, and $9.99 if you want to enjoy it without ads.
This service is now the exclusive home of The Office and Parks and Recreation. The first two seasons of each are available to stream for everyone; anything past that requires a paid subscription.
Paramount Plus
Paramount Plus launched this week (March 4, 2021), replacing its predecessor: CBS All Access.
The streaming service features a library of more than 20,000 episodes and movies from the Viacom/CBS family, including BET, CBS, Comedy Central, Nickelodeon, Paramount Pictures, and more.
If I were to describe Paramount Plus with one word, it would be nostalgia. In the last 24 hours, trending selections include SpongeBob SquarePants, Cheers, The Twilight Zone, Mission Impossible, and Star Trek Discovery.
What This Says About Us
You and I have something in common: we've been hardwired to crave a good story.
Stories give us a sense of place in this eternal, supernatural existence. They stir our imaginations and help us make sense of love, betrayal, hatred, and compassion. Stories prepare us for experiences like sorrow and suffering. The ways we interpret our lives, our relationships, our past, and our future are all tied up in stories.
Even our fairytales are connected to reality. We long for someone to love us in spite of our beastliness and break us out of our castle of suffering. We crave a hero to free us from our sleeping enchantments of ignorance, pain, and injustice. In our heart of hearts, we really don't want death to be the end. "It can't be," we tell ourselves, "that evil is allowed to ultimately triumph. That's just not fair!"
In a world of heroes, villains, comedies, tragedies, twists of fate, and surprise endings, I believe there is only one story—one grand narrative that encompasses all other stories on earth: the good news story or the gospel story. Here's one way to tell it…
Once upon a time the universe was created as part of a larger, supernatural, spiritual world. The good King (Jesus) and the evil sorcerer (Satan) really do exist. Unfortunately, years and years ago, all of humanity was blinded by an evil spell. The first prince and princess (Adam and Eve) sacrificed their innocence and were expelled from paradise. Ever since that day, all the King's children (including you and me) have longed to get back into paradise. We wake up each morning longing for the spell to be broken.
Thankfully, on the first Christmas, the heroic King punched a hole between His world and ours, coming to save us from the evil spell! Jesus grew up living a sinless life. He calmed storms, healed the sick, and raised the dead. After He laid down His own life to die on a cross, God's Spirit raised Him back to life three days later. Jesus is the only true hero with a qualified resume to save us, transform us, and one day restore us.
Finally, one day soon, evil and death will ultimately lose, the King will ultimately win, and His followers will live happily ever after with Him! As C. S. Lewis declared in The Weight of Glory, "The door on which we have been knocking all our lives will open at last."
Will you surrender your life to Jesus today? Trust Him. Commit your life to Him today. Put your faith in the Lord Jesus Christ, finding your ultimate fulfillment in His eternal story.
Matt Friend, a Charleston native and tenth-generation West Virginian, graduated from the Southern Baptist Theological Seminary, has served in pastoral ministry since 2002 and at Bible Center Church since March 1, 2016 (as our sixth Lead Pastor). He and Sarah (his high school sweetheart) are raising two teenage daughters, Katie and Riley, and a son, Kadyn. Together, they are advocates for adoption and all things West Virginia. In his free time, he enjoys reading, camping, hiking, kayaking, and spending time with his family and two dogs, Queso and Wasabi.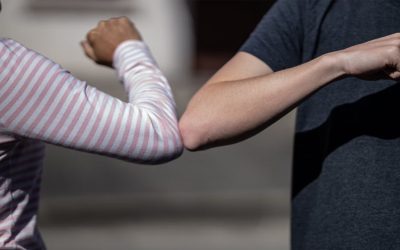 Today my son walked into school without a mask for the first time in almost two years. Instead of walking, I should probably describe him as having floated into school! When Sarah and I received the email from his principal yesterday announcing that masks are now...