Porn. Our culture is hypnotized by its luster. Like an unwelcome omen, it calls to us, to our children, to our spouses, and to our friends.
In Part 1 we discussed the first two tactics for fighting pornography's appeal:
Contemplate the Glory of the Lord.
Contemplate the Good of Others.
I pray you'll find the next two (of six) meditations helpful.
#3 – Contemplate the Greediness of Lust
According to Time magazine, "Married people who start watching porn are twice as likely to get divorced as those who don't."
Even if the statistic is remotely true, why?
The answer is buried in the sandbox of selfishness. Porn breeds greed, and greed breeds a thirst for more porn.
Think about it: Other than the consumer, who really benefits from voyeurism? It's a short list.
How would you describe a selfish person?
A selfish man focuses on meeting his own needs, with little regard to how his actions affect others.
A selfish woman filters her decisions through the sieve of "What's in it for me?"
Selfishness causes us to please and protect ourselves more than anyone else.
Like sugar and alcohol, a little porn eventually craves more… not just more porn, but more sexual contact. Porn elicits intense sexual thoughts that eventually corrupt a person's day-to-day life. The victim finds himself/herself consumed by more intrusive ideas, subconsciously viewing all of life through the sexual lens.
Even the online porn algorithm is built around the greediness of lust. Dark technology purposely seeks to trap us long enough to sell our cognitive bandwidth to advertisers. What may seem like a harmless rabbit hole is actually a ploy designed to lure men, women, and children into the belly of the beast.
Porn consumption eventually desensitizes its onlookers to real relationships, real sex, real trust, and intimacy. It makes the natural ebb and flow of sexual intercourse seem slow, clumsy, and cumbersome.
Not only does repeated porn use have the power to rewire one's sexual preference, but it can also eventually dehumanize a person altogether. On one hand, the porn user desires sex; however, sex must conform to a certain—often very specific—expectation, or it is no longer deemed exciting. There's also the more humiliating factor that causes people to doubt if they can physically rise to the challenge of their own voracious sexual appetite.
Before clicking, scrolling, or opening that porn site, ask yourself…
"Do I want to be a greedy person or a selfless, caring, disciplined person?"
#4 – Contemplate the Genuineness of the Spiritual Realm
About a year ago, 250 theologians, criminologists, and psychologists from 51 countries gathered in Rome for a week-long Exorcism and Prayer Conference. Their topic? To discuss the demonic influence of pornography.
Speaking to reporters, Pedro Barrajon said, "Most attendees consider pornography a modern version of an ancient and demonic phenomenon." Other topics of discussion included the modern-ancient connection of satanic worship, drug addiction, cultism, and pedophilia.
Barrajon rightly championed the value of human sexuality but warned that it should not be used to harm one's self or others.
Jose Enrique Oyarzun, professor at the Regina Apostolorum University, said, "There is great confusion about the devil, as people believe he is not real. We should not think of the devil as a myth, a representation, a symbol, a figure of speech or an idea," he said. "This mistake would lead us to let down our guard, to grow careless, and end up more vulnerable."
The warnings of Scripture ring true, no matter one's religious view…
Finally, be strong in the Lord and in his mighty power. Put on the full armor of God, so that you can take your stand against the devil's schemes. For our struggle is not against flesh and blood, but against the rulers, against the authorities, against the powers of this dark world and against the spiritual forces of evil in the heavenly realms. Therefore, put on the full armor of God (Ephesians 6:10-13).
If we are to believe the biblical narrative about the original sin of Satan and his demons (as I believe we should), self-centeredness, greed, and pride fueled their downfall. It only makes sense that the turbines of the porn industry are fueled by the same vice.
On a more positive note, for what is a man actually searching when he explores pornography? G. K. Chesterton was right when he said, "Every man who knocks on the door of a brothel is actually looking for God."
How could that be?
According to the biblical worldview, God has designed the human heart to seek that which is beautiful, grandiose, and magical. "He has made everything beautiful in its time. He has also set eternity in the human heart; yet no one can fathom what God has done from beginning to end" (Ecclesiastes 3:11).
Pornography is simply a trap set by Satan to ensnare those who are looking for God. Ask yourself…
Do I really want to fall prey to such a spiritual trap?
Next week we'll look at two final meditations to use in the fight against pornography. Most importantly, we'll discover that the power for redemption and freedom comes from someone infinitely stronger than we are.
Matt Friend, a Charleston native and tenth-generation West Virginian, graduated from the Southern Baptist Theological Seminary, has served in pastoral ministry since 2002 and at Bible Center Church since March 1, 2016 (as our sixth Lead Pastor). He and Sarah (his high school sweetheart) are raising two teenage daughters, Katie and Riley, and a son, Kadyn. Together, they are advocates for adoption and all things West Virginia. In his free time, he enjoys reading, camping, hiking, kayaking, and spending time with his family and two dogs, Queso and Wasabi.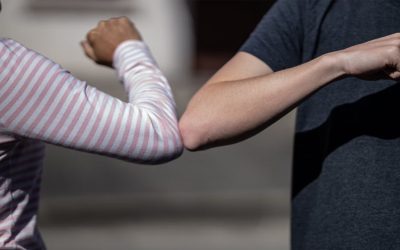 Today my son walked into school without a mask for the first time in almost two years. Instead of walking, I should probably describe him as having floated into school! When Sarah and I received the email from his principal yesterday announcing that masks are now...