The church service is almost over. Stomachs are growling, infants are weepy, and the clock is ticking.
It's at this point every week that I ask the congregation to take a minute of prayerful contemplation and self-examination, and then I ceremoniously break a loaf of bread raise a hand-carved wooden chalice… inviting all Jesus-followers to open their cellophane-wrapped wafer and juice to partake of communion.
Why do we do this, and—especially—why weekly? What's the big deal?
Here are seven reasons we celebrate communion weekly at our church.
#1 – It's a time when we, together, remember what Jesus did on the cross
 In one sense, communion is a time of remembrance. Paul the Apostle wrote…
 For I received from the Lord what I also passed on to you: The Lord Jesus, on the night he was betrayed, took bread, and when he had given thanks, he broke it and said, "This is my body, which is for you; do this in remembrance of me." In the same way, after supper he took the cup, saying, "This cup is the new covenant in my blood; do this, whenever you drink it, in remembrance of me" (1 Corinthians 11:23-25).
 From where did Paul learn this, if not from Jesus Himself? Luke records…
 And [Jesus] took bread, gave thanks and broke it, and gave it to them, saying, "This is my body given for you; do this in remembrance of me" (Luke 22:19).
 Communion reminds us of what Jesus did on the cross 2,000 years ago. That horrible day was a sensory moment for everyone. Had we been there:
We would've heard the cries of pain.
We could've felt the moist ground stained with the mixture of sweat and blood.
We would've seen the suffering—internal and external torment.
We would've noticed the smell of death—so pungent; so overwhelming.
Therefore, God has designed communion to engage our senses:
We hear the breaking bread and the opening of communion packets in a fallen, wounded, and post-pandemic world.
We feel the bread and juice swallowed.
We see the red juice and broken bread.
We smell and taste the elements.
Has God commanded the church to celebrate communion weekly? No. The inspired Apostle allows each congregation to discern "whenever" they feel it best to commemorate the experience (1 Corinthians 11:23-25).
However, in our post-Christian culture, celebrating weekly communion is a counter-attack to the gospel amnesia so pervasive in our world today. Perhaps more than ever, it seems easy to forget what our sin did to Jesus or what Jesus really did for us on that cross.
Simultaneously, American Evangelicals have an air for "fixing" themselves (pulling themselves up by their own bootstraps) while social distancing from any perception of weakness. Communion is the time when we remind ourselves that we are weak and Jesus is strong. 
#2 – It's a time when we, together, confess our sins
 The Apostle Paul warns… 
So then, whoever eats the bread or drinks the cup of the Lord in an unworthy manner will be guilty of sinning against the body and blood of the Lord. Everyone ought to examine themselves before they eat of the bread and drink from the cup. For those who eat and drink without discerning the body of Christ eat and drink judgment on themselves. That is why many among you are weak and sick, and a number of you have fallen asleep. But if we were more discerning with regard to ourselves, we would not come under such judgment (1 Corinthians 11:27-31).
 God designed communion to be a time when we confess our sins, together, as a church family. Communion isn't the only time a Christian is to confess his or her sins, for this should be a daily habit; however, communion is a time when we confess our sins collectively and corporately.
I can easily get to the place in my Christian life that I forget that sinning against God is a big deal. Thankfully, communion reminds me that my sin is cosmic treason! It cost Jesus everything. Therefore, I examine myself and confess my sin, in the same room with other Christian brothers and sisters. 
#3 – It's a time when we, together, praise and thank God for all He has done for us
Another name for communion is "eucharist," from an old word meaning "thanksgiving." This explains why Jesus concluded His communion service with a song (Matthew 26:30; Mark 14:26).
Paul builds on this theme…
Therefore, my dear friends, flee from idolatry. I speak to sensible people; judge for yourselves what I say. Is not the cup of thanksgiving for which we give thanks a participation in the blood of Christ? Is not the bread that we break a participation in the body of Christ? (1 Corinthians 10:14-16) 
Remember that moment of prayerful contemplation and self-examination I mentioned above? Sometimes those minutes are best spent remembering. At other times, one might feel compelled to confess his or her sin. There might be other times when one will simply thank God for His many blessings. Any of those responses is a good use of that time.
#4 – It's a "meal" that symbolizes our peace with God and one another
In ancient times, God the Father used meals to symbolize peace. (The Old Testament is replete with examples.) Jesus also used meals to create peace with His enemies.
Many of our greatest life memories involve food and meals and others. Consider the…
Stories or jokes you've heard while sharing a meal.
Lessons you've learned while sharing a meal.
Love you've found or lost while sharing a meal.
Happy and hard conversations you've had while sharing a meal.
In every country and culture of the world, food connects people. It turns strangers into friends. In Psalm 23 David wrote, "You prepare a table before me in the presence of my enemies."
Our world is divided on epic proportions; however, Jesus' Church is called to be peculiar. The unity we have in Christ is, indeed, counter-cultural. Nothing nurtures union like weekly communion.
#5 – It points us to the second coming of Jesus when He will make all things new: Christians, the Church, and the universe
Communion looks forward just as much as it looks backward…
For whenever you eat this bread and drink this cup, you proclaim the Lord's death until he comes (1 Corinthians 11:26).
On this mountain the Lord Almighty will prepare a feast of rich food for all peoples, a banquet of aged wine—the best of meats and the finest of wines. On this mountain he will destroy the shroud that enfolds all peoples, the sheet that covers all nations. He will swallow up death forever. The Sovereign Lord will wipe away the tears from all faces; he will remove his people's disgrace from all the earth. The Lord has spoken. In that day they will say, "Surely this is our God; we trusted in him, and he saved us. This is the Lord, we trusted in him; let us rejoice and be glad in his salvation" (Isaiah 25:6-9).
In the last chapters of Revelation, we're given a glimpse of a great feast between believers and Jesus. Communion points us toward this future meal—to the day when Jesus will come again and make all things new. 
#6 – In a way that we can't fully comprehend, like baptism, communion is a time when we participate with Jesus in a spiritual way
Our creative God gave us two signs—two illustrations, two object lessons—to remind us that we are part of His family: baptism and communion. Neither baptism nor communion are rituals; instead, they are rehearsals. Through both, we rehearse the gospel story to ourselves, to one another in the Church, and to a watching world.
Romans 6 explains how baptism does this with communion operating in a similar way… 
Is not the cup of thanksgiving for which we give thanks a participation in the blood of Christ? Is not the bread that we break a participation in the body of Christ? (1 Corinthians 10:14-16)
What does this mean? I don't fully comprehend it just as theologians haven't been able to fully explain it for two millennia. Nevertheless, I believe it.
#7 – It's a time when we enter the spiritual presence of Christ together as a church family
On the individual level, we live in the presence of Jesus. Jesus said, "I am with you always, even to the end of the age" (Matthew 28:20). The Latin expression is Coram Deo or Coram Christo; we live before the presence of God and Christ. God is always "just beyond the veil" as the Christian mystics often remind us.
Additionally, on the corporate level, something spiritual and supernatural happens when a congregation meets together for worship. "Where two or three gather in my name, there I will be in their midst," Jesus said (Matthew 18:20). The inspired writer of Hebrews paints the picture of angels among us when we meet each week to worship Jesus (12:18-29).
Yet, even with those truths considered, Christians have believed for millennia that we step into the presence of Christ in a more intimate way through communion. For this reason, perhaps Jesus was ambiguous in his description of the bread…
Whoever eats my flesh and drinks my blood remains in me, and I in them (John 6:56).
Do the bread and wine or juice become the actual body of Jesus in our stomachs? Not at all. There is no Scriptural evidence for such, for that idea has more roots in Plato than in Jesus.
However, let us also avoid the other extreme of thinking that communion is only a physical symbol. Four or five centuries ago, the Reformers (the Swiss reformers in particular) seemed to have swung the pendulum too far the other way. Many of their followers taught that communion is simply a sign, nothing more than a reminder of the historic fact that Christ had died for our sins. For many, it became merely a cognitive exercise.
Is communion a mental exercise? Sure, but it's much more than that. It's also spiritual and supernatural—a means of transforming grace when Jesus draws near in a special way.
In his Letters to Malcolm: Chiefly on Prayer, C. S. Lewis wrote…
"I don't know and can't imagine what the disciples understood our Lord to mean when, His body still unbroken and His blood unshed, He handed them the bread and wine, saying they were His body and blood… Yet I find no difficulty in believing that the veil between the worlds is nowhere else so thin and permeable to divine operation. Here a hand from the hidden country touches not only my soul but my body. Here is big medicine and strong magic… The command, after all, was 'Take and eat,' not 'Take and understand.'"
Even after writing his detailed theology on communion, John Calvin was still able to say,
"It is a mystery too sublime for me to be able to express, or even to comprehend; and, to be still more explicit, I'd rather experience it than understand it."
So, has God commanded us to celebrate communion weekly? Certainly not. However, with gospel amnesia continually knocking on our door, weekly communion keeps the work and message of Christ at the forefront of our minds.
Matt Friend, a Charleston native and tenth-generation West Virginian, graduated from the Southern Baptist Theological Seminary, has served in pastoral ministry since 2002 and at Bible Center Church since March 1, 2016 (as our sixth Lead Pastor). He and Sarah (his high school sweetheart) are raising two teenage daughters, Katie and Riley, and a son, Kadyn. Together, they are advocates for adoption and all things West Virginia. In his free time, he enjoys reading, camping, hiking, kayaking, and spending time with his family and two dogs, Queso and Wasabi.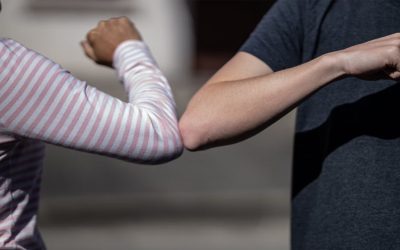 Today my son walked into school without a mask for the first time in almost two years. Instead of walking, I should probably describe him as having floated into school! When Sarah and I received the email from his principal yesterday announcing that masks are now...