Dear Bible Center family & friends,
Welcome to church! Thanks for visiting on campus, online, or on TV.
This weekend we continue our 3-week "Start Again" series. Last week we studied the importance of gathering often for worship in a New Testament church. Today we'll study what it means to truly belong and why connecting in smaller groups is so important to our spiritual formation.
This weekend's topic reminds me of a study conducted by Dr. Roy Baumeister. Decades ago he did his doctoral research on the subject of self-esteem, believing that self-esteem is the key to fulfillment. However, years later, he realized that self-esteem actually has no positive effect on people whatsoever.
Therefore, Baumeister set out on a new study. "What actually makes people happier and more satisfied?" he asked. His research pointed to one commonality between people who are most satisfied and balanced: they have a place to belong. Since then, he has advocated that the most fundamental human need is the need to belong. He calls it "belongingness." Without it, he discovered, individuals lack overall well-being.
Thankfully, our own Pastor of Discipleship and Multiplication, Mike Graham, will deliver the message. He's one of my favorite teachers and preachers, so I'll be right there with you, taking notes and asking God to speak to my heart from His Word.
While taking necessary precautions to keep one another safe, may God help us to: connect with church again, jump into a group again, and start serving again!
Starting again with you,
Matt Friend
Lead Pastor
@PastorMattBCC
Thursday | August 26
Sunday | August 29
(Kids/Students Schedule | Groups Schedule)
8:45 AM | On Campus & Online
10:00 AM | On Campus, Online, WCHS-TV
11:15 AM | On Campus, Online
Tuesday | August 31
Wednesday | September 1
6 PM | Awana (2 yrs old-5th Grade)
6 PM | Middle School (MSM)
7 PM | High School (HSM) | School Campus
Outdoor Baptism
Sunday, September 19 | 2:30 PM | Forks of Coal Area | If you'd like to be baptized, let us know today, and we'll follow up right away. Find out more here.
Church Life
---
Member Meeting
Sunday, September 12 | 6 PM | Members—and those considering membership—are invited to our Fall Member Meeting on campus at 6 PM Join us for an hour of prayer, vision, celebration, and ministry updates by multiple staff and volunteers.
Membership Night
Friday, September 17 | 6:30-9:00 PM | Membership Night is a peek behind the curtain at our core beliefs, discipleship mission, gospel vision, strategic plan, core values, staff team, and ministry practices. We'll answer your questions and get to know each other. It's essentially a time for you to interact with our staff and others considering membership.  More info | Register here
Fall at Bible Center
This Fall is packed with opportunities for us to connect and engage with one another and our community—and to grow in our relationships and in our walk with the Lord.
Mark your calendars now as we gear up for an exciting Fall!
Bible Center School
---
BCS Employment Opportunities
Preschool Employment Opportunities | Email Preschool Director Machelle Huffman for details.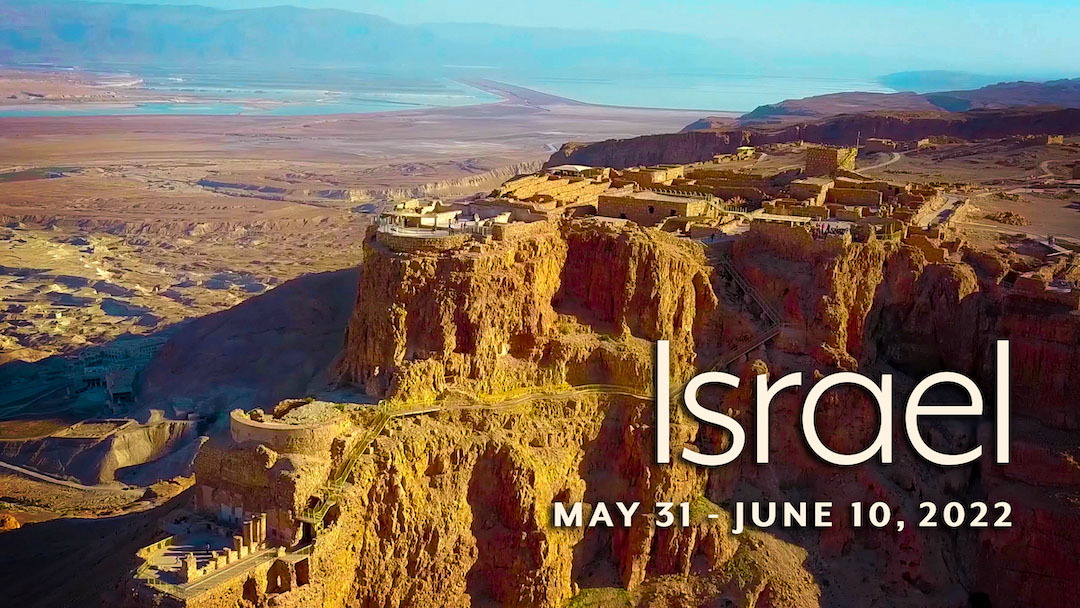 Israel Trip 2022
We're going to Israel and would love to have you go with us (May 31-June 10, 2022)! Anyone is welcome: from our church, community, or otherwise. Have you ever wanted to walk where Jesus walked? Learn more and book your spot today before space runs out!