Dear Bible Center family & friends,
Welcome to church! Thanks for visiting on campus, online, or on TV.
This weekend we continue our overall 10-week "Family Bundle" series. Convinced that healthy families are the backbone of a church on mission, this fall we are bundling family discipleship in a way everyone can use. Specifically, we're studying what God says about: priorities, marriage, parenting, navigating this digital world, singleness, sexual identity, mental health, narcissism, unreasonable expectations, difficult relationships, and more.
It's our honor to host guest speaker, Dan Martin, this weekend in all our services!
Dan is the Director of Training and Partnerships at pureHOPE where he oversees partnerships with both domestic and international leaders, churches, and organizations. He frequently speaks on topics addressing family, parenting, marriage, Christian leadership, God's story of sex, talking with your kids, and technology.
Between his role with pureHOPE and time spent serving as Campus Pastor of his local church, Dan has over 12 years of ministry and speaking experience. He is especially known for undergirding truth with grace and helping men, women, parents, and leaders do the same.
Dan lives in the Dallas area with his wife Kathie. Having three adult children, they have parented their way into empty-nester (and now grandparent!) status, and have picked up a few things along the way.
Join us for the weekend and for the entire series. Ask Jesus to give you "ears to hear" and a resolve to follow Him afresh and anew with your family!
Praying with you for our children and grandchildren,
Matt Friend
Lead Pastor
@PastorMattBCC
Thursday | September 23
Friday | September 24
Saturday | September 25
Sunday | September 26
(Kids/Students Schedule | Groups Schedule)
Tuesday | September 28
Wednesday | September 29
6 PM | Awana (2 yrs old-5th Grade)
6 PM | Middle School (MSM)
7 PM | High School (HSM) | School Campus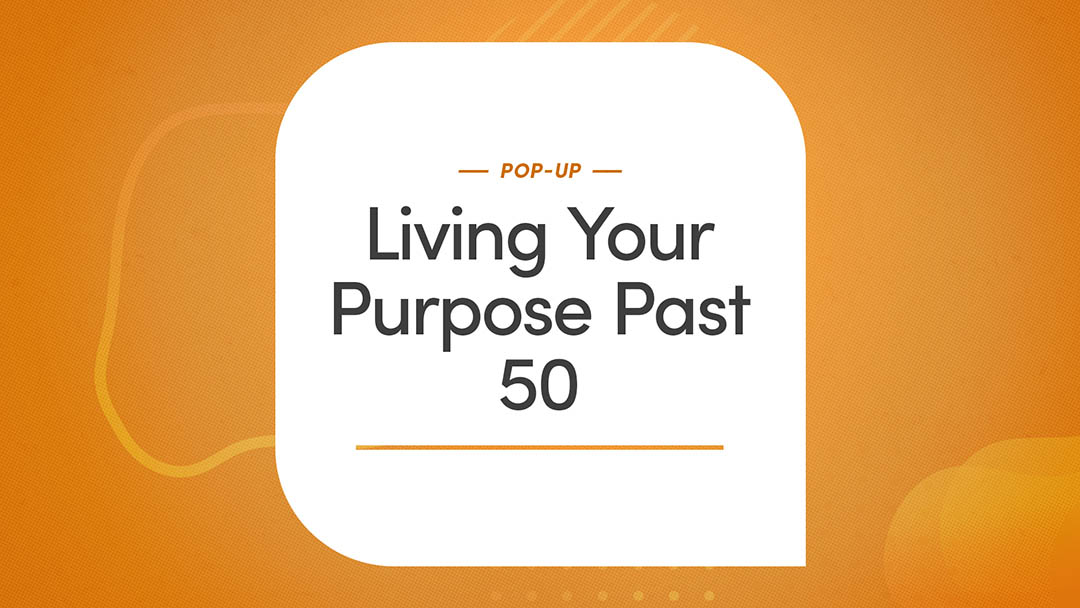 Living Your Purpose Past 50
Sundays, October 10 & 17 | 10:00 & 11:15 AM | Room 3105/06
From limitations and opportunities to parenting adult kids and deciding to thrive, these two sessions will encourage and inspire you. The content is the same at 10:00 and 11:15. Led by Michelle Thompson.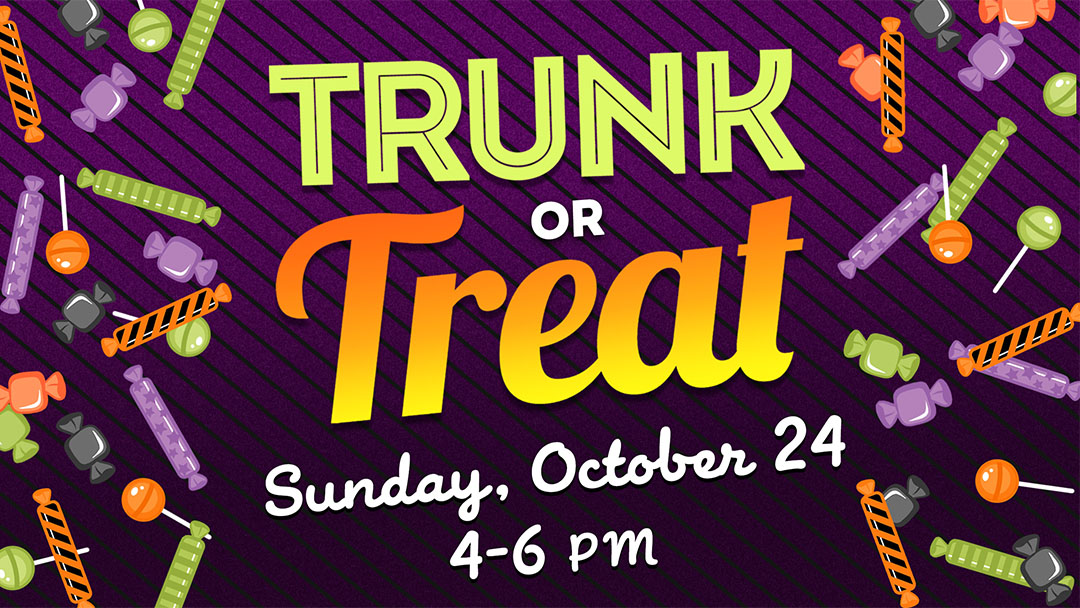 Get Ready to Welcome the Community!
Trunk or Treat is only a month away, and we're excited to join with you in the effort this year! We have opportunities for individuals, families, and groups. Donate candy, decorate a car, or choose from a number of ways to plug in and welcome our neighbors this October. Thank you for serving our church and our valley!
Church Life
---
Hymn Sing
Sunday, October 3 | 6 PM | Gathering Space (Lobby) | Join us as we gather around the piano to sing some favorites! We'll take requests and spend the hour worshiping through song.
Celebrate Recovery | New Location and Time
Beginning October 5 | Bible Center's Celebrate Recovery will begin meeting at Lion of Judah Church, 513 Patrick Street | 6:30 PM – Large Group | 7:30 PM – Small Groups | We're excited to be on the West Side and hope to see you there!
Israel Trip Orientation Meeting
Sunday, October 10 | 7:30 PM | Zoom | Are you interested in a life-changing trip to the Holy Land? Would you love to walk the same streets where Jesus walked? We'd love to have you join us in Israel from May 31–June 10, 2022! Whether you're already planning to go or are even the least bit interested, you're invited to attend this orientation meeting. To join the Zoom meeting shortly before 7:30, click here or enter 983 381 5060 on the Zoom app. [More Info]
Belong
---
Find Belonging in a Group
Meet new friends and grow spiritually together! If you're looking for a group, check out our Groups page to find your fit, or visit the Next Steps wall next time you're on campus.