President Biden is set to deliver a major address on the next phase of his pandemic response this week. One White House official tells CNN, "On Thursday, the President will speak to the American people about his robust plan to stop the spread of the Delta variant and boost vaccinations. As the President has said since Day 1, his administration will pull every lever to get the pandemic under control. On Thursday, the President will lay out a six-pronged strategy that will help us do just that, working across the public and private sectors." 
Speculation has been set ablaze concerning what the six-pronged strategy might be. I'll bet you have just as many thoughts and opinions as I do.
So, what will we do if the pandemic continues? Specifically, how will Christians react? In what ways must the Church of our Lord Jesus Christ respond? 
We must not… 
Tighten our grip on life. Lecrae wisely observes, "We haven't lost control of our lives; we've just lost the illusion we were ever in control."
Worry and panic. Corrie ten Boom never battled the Coronavirus, but she led courageously in the face of a deadly philosophical virus––Nazi fascism. Her words still ring in our hearts, "Worry doesn't empty tomorrow of its sorrows, it empties today of its strength."
Pretend that everything is okay. On many occasions, Jesus and his band of leaders warned us, "Things will actually get worse before they get better." It's very possible that the same could be true for this pandemic.
Suggest that everyone is overreacting. The man who lost his job isn't overreacting, nor is the woman who buried her mother due to this horrible disease. Instead, Jesus invites us to rejoice with those who rejoice and mourn with those who mourn (Romans 12:15).
In addition to trusting God, recalling the real reason behind the mess we're in, and remembering who the real enemy is… 
Let's ask God to purify us through our pain.
According to the biblical narrative, a storyline I believe to be true and have staked my life upon…
God uses trials, suffering, and seasons of uncertainty to purify His people. 
As the army has a purifying goal for boot camp, God has a greater purpose for the suffering He orchestrates for His people.
My son, do not regard lightly the discipline of the Lord, nor be weary when reproved by him. For the Lord disciplines the one he loves, and chastises every son whom he receives. (Hebrews 12:5-6)
The believers to whom the book of Hebrews was written were not being punished for past sins; however, they were being trained through intense hardship for the road ahead, namely a lifetime of persevering in Jesus. Their suffering would instill within them a submission to God, a separation from sin, and a life filled with spiritual fruit (Hebrews 12:9-11).
God never promised an easy life to His children, but He did promise that all things will work together for our good (Romans 8:23-39). Such was the case with Joseph (Genesis 50:20) and Job (42:12-13).
For Job suffering was not the torture of the executioner's whip but the pain of the surgeon's scalpel. God was the one who initially brought up Job's name to Satan with the goal of proving the supernatural, enduring quality of Job's faith (Job 13:15; Rom. 8:31-39). Even at the lowest point of his life, Job boldly declared, "He knows the way I take. When He has tried me, I will come forth as gold" (Job 23:10).
Jesus loves His people so much and urges us to pray…
Our Father in heaven,
hallowed be your name,
Your kingdom come,
Your will be done,
on earth as it is in heaven.
Give us today our daily bread.
And forgive us our debts,
as we also have forgiven our debtors.
And lead us not into temptation,
but deliver us from the evil one.
–Matthew 6:9-13
A great place for us to begin is asking God to purify us through our pain!
Matt Friend, a Charleston native and tenth-generation West Virginian, graduated from the Southern Baptist Theological Seminary, has served in pastoral ministry since 2002 and at Bible Center Church since March 1, 2016 (as our sixth Lead Pastor). He and Sarah (his high school sweetheart) are raising two teenage daughters, Katie and Riley, and a son, Kadyn. Together, they are advocates for adoption and all things West Virginia. In his free time, he enjoys reading, camping, hiking, kayaking, and spending time with his family and two dogs, Queso and Wasabi.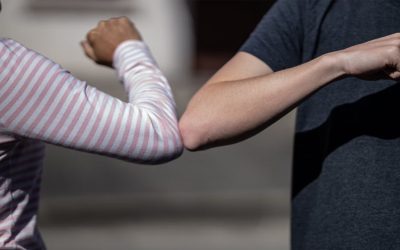 Today my son walked into school without a mask for the first time in almost two years. Instead of walking, I should probably describe him as having floated into school! When Sarah and I received the email from his principal yesterday announcing that masks are now...