Dear Bible Center family & friends,
Welcome to church! Thanks for visiting on campus, online, or on TV.
This weekend we continue our overall 10-week "Family Bundle" series. Convinced that healthy families are the backbone of a church on mission, this fall we're bundling family discipleship in a way everyone can use. So far we've studied the priority of family discipleship, focused on gospel-centered marriage, recommitted to invest in our children and grandchildren, learned how to thrive in a digital world, and debunked many of the cultural myths surrounding singleness.
Today's message is titled, "How to Teach Your Children About Sexual Identity." We're studying what God's Word teaches on the subject and discussing how we can best communicate timeless, eternal truth to young hearts and minds.
How can we teach our kids to be thankful for their gender?
Why is sexual identity so important?
When should we support our children's interests, and when should we try steering them in a different direction?
What about the "sex talk" and how can we use those discussions to communicate God's perspective on sexual attraction.
What kind of care and empathy would Jesus show toward a child who continually struggles in this area, or toward a gay friend or loved one?
I'm happy to recommend a little eBook that helped shape my thinking on this subject: Teaching Your Children About Gender by Jared Kennedy. Jared is a close friend and mentor. He writes with clarity and compassion that is sure to bless your soul and answer your questions. You can found many other resources about this topic at the bottom of our Family Bundle page.
On the grace-and-truth journey with you,
Matt Friend
Lead Pastor
Thursday | October 14
Sunday | October 17
(Kids/Students Schedule | Groups Schedule)
8:45 AM | On Campus & Online
10:00 AM | On Campus, Online, WCHS-TV
Living Your Purpose Past 50 Pop-Up
11:15 AM | On Campus, Online
Living Your Purpose Past 50 Pop-Up
Tuesday | October 19
Wednesday | October 20
6 PM | Awana (2 yrs old-5th Grade)
6 PM | Middle School (MSM)
7 PM | High School (HSM) | School Campus
Thursday | October 21
Friday | October 22
Legacy Grandparenting Summit Simulcast | 9:00 AM-4:30 PM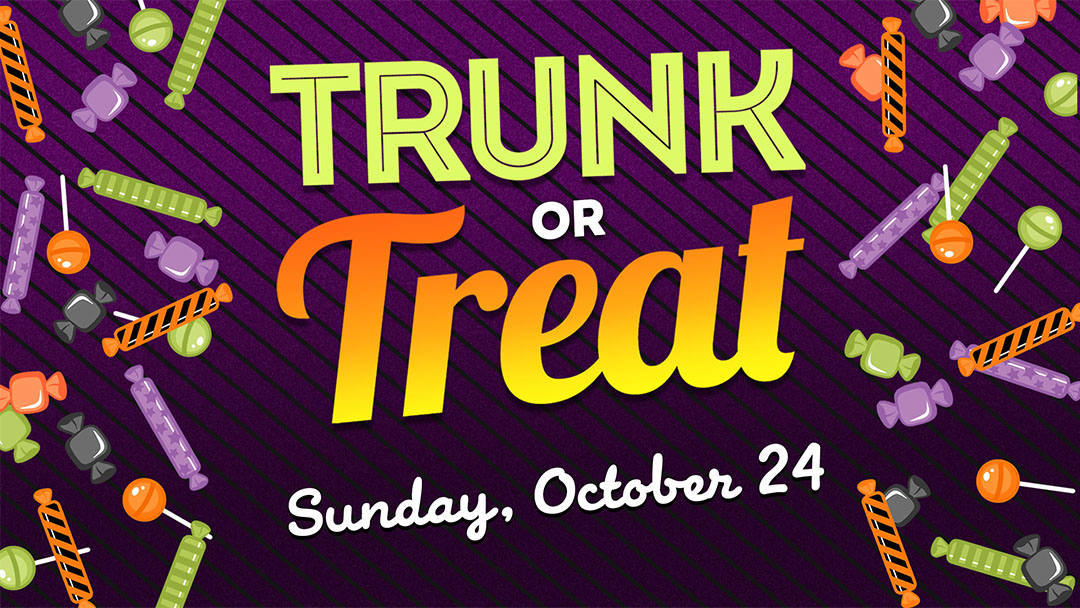 Welcome the Community to Trunk or Treat
Trunk or Treat is next Sunday! There's still time to jump in…
Bring Candy: We're still less than halfway toward our goal of filling the truck in our lobby with candy 4x. We are hoping we meet the goal so Pastor Steve Neill will have no choice but to shave his head!
Bring Your Car: If time permits, decorate it. If not, bring it anyway and open the trunk!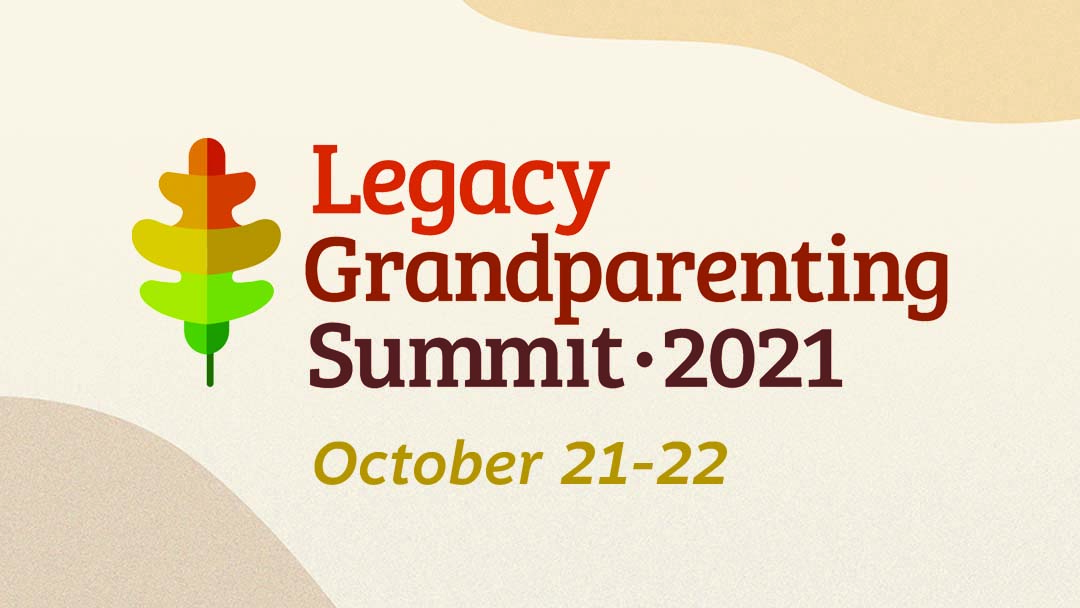 Unleash the potential and maximize the impact you can have on not only your grandkids but also on the children in your community.
Many grandparents play extensive roles in the lives of their grandkids, and many are raising their grandchildren in our community. Learn how to leave a legacy of integrity. Your grandchildren need the truth from you—from the sufficiency of the Bible to how good and faithful God is.
Register now to attend one or both days of this life-changing live simulcast event!
Belong
---
Living Your Purpose Past 50
Sunday, October 17 | 10:00 & 11:15 AM | Room 3105/06 | From limitations and opportunities to parenting adult kids and deciding to thrive, these two sessions will encourage and inspire you. The content is the same at 10:00 and 11:15. Led by Michelle Thompson. [More Info]
New Parenting Group
Begins Sunday, October 17  | 11:15 AM | Living Room | A new group for parents will begin this Sunday. Be encouraged, and meet new friends who are experiencing the same types of things you are! 
Line Dancing Group
Tuesdays & Thursdays | November 2-December 16 | Have you ever wanted to learn to line dance and never had the chance? A line dancing group will begin on November 2. To reserve your spot, please register here, and indicate your preferred time. Led by BCC member Ann McGrath, (304) 444-5163. [More Info]
Regroup | An Evening for Women
Friday, November 5 | 7-9 PM | Auditorium | Free | Ladies, we've all had a front-row seat on The Struggle Bus for too long, and it's time to get off! Come refuel your tank with an evening of worship and time together with friends. Be encouraged by speakers such as Jennie Allen, Jackie Hill Perry, Lysa TerKeurst, and others as we watch conversational video sessions about trauma, shame, identity, joy, and rest on the big screen. We'll have fall treats and plenty of time to hang out together. Invite a friend or neighbor for this time of encouragement and renewal. Registration is not required but is requested for planning.
DivorceCare Support Group
1st & 3rd Mondays | 6:30 PM | Zoom | Discover hope, healing, and Christ-centered advice if you are in the middle of a divorce or have been through a divorce. A participant's workbook can be purchased to go along with the study. Contact Donna Pethtel (304-767-4574) for more information.
Students
---
Insomnia (Middle School)
Friday-Saturday, November 5-6 | 9 PM-6 AM | Bible Center School | Hey, students! Are you ready for one of the best nights of your life? Join us for INSOMNIA! Enjoy Sky Zone, ice skating, broomball, inflatables, tasty Chick-Fil-A, and all kinds of crazy games! Invite your friends for this awesome night that you definitely don't want to miss. Cost: $40. Sign up now! For questions, email Pastor Josh.
Bible Center School
---
Annual Veterans Day Program
Thursday, November 11 | 8:30 & 10:00 AM | The Bible Center School children are hosting their annual Veterans Day Program to honor the men and women who protect us and have served their country. This year's program will be held at Bible Center School with two program times from which to choose. Donations of cold-weather items (blankets, socks, gloves, long johns, toiletries, etc.)  will be received at BCS to support our local Veterans through the Roark-Sullivan Lifeway Center.
Stay Up to Date with the Saturday Round-Up
A weekly email delivered to your inbox with the weekend bulletin, Pastor's blog, upcoming events, and the latest news.