Dear Bible Center family & friends,
Welcome to church! Thanks for visiting on campus, online, or on TV.
This weekend we continue our overall 10-week "Family Bundle" series. Convinced that healthy families are the backbone of a church on mission, this fall we're bundling family discipleship in a way everyone can use. So far we've studied the priority of family discipleship, focused on gospel-centered marriage, recommitted to invest in our children and grandchildren, learned how to thrive in a digital world, debunked many of the cultural myths surrounding singleness, and surveyed what God's Word teaches about sexual identity.
Today's message will give us the biblical understanding of mental health. Our own Executive Pastor, John King, will deliver today's message. He embodies the balance of truth and grace more than most preachers and teachers I know, and the subject of mental health is a particular burden of his. I'll be following along with you this weekend, taking notes, and asking God to speak to my heart from His Word.
Thankfully, Jesus is close to those who are suffering. What is constant throughout Scripture is that God provides comfort to the suffering and meets the needs of the brokenhearted. His Word promises that those who are in the midst of suffering—whether physical, mental, or spiritual—have the hope that everything is working together for the good of those who love Him and are called according to His purpose.
In the beautiful name of our Shepherd, Jesus Christ…
Matt Friend
Lead Pastor
Thursday | October 21
Sunday | October 24
(Kids/Students Schedule | Groups Schedule)
8:45 AM | On Campus & Online
10:00 AM | On Campus, Online, WCHS-TV
11:15 AM | On Campus, Online
4-6 PM | Trunk or Treat
Tuesday | October 26
Wednesday | October 27
6 PM | Awana (2 yrs old-5th Grade)
6 PM | Middle School (MSM)
7 PM | High School (HSM) | School Campus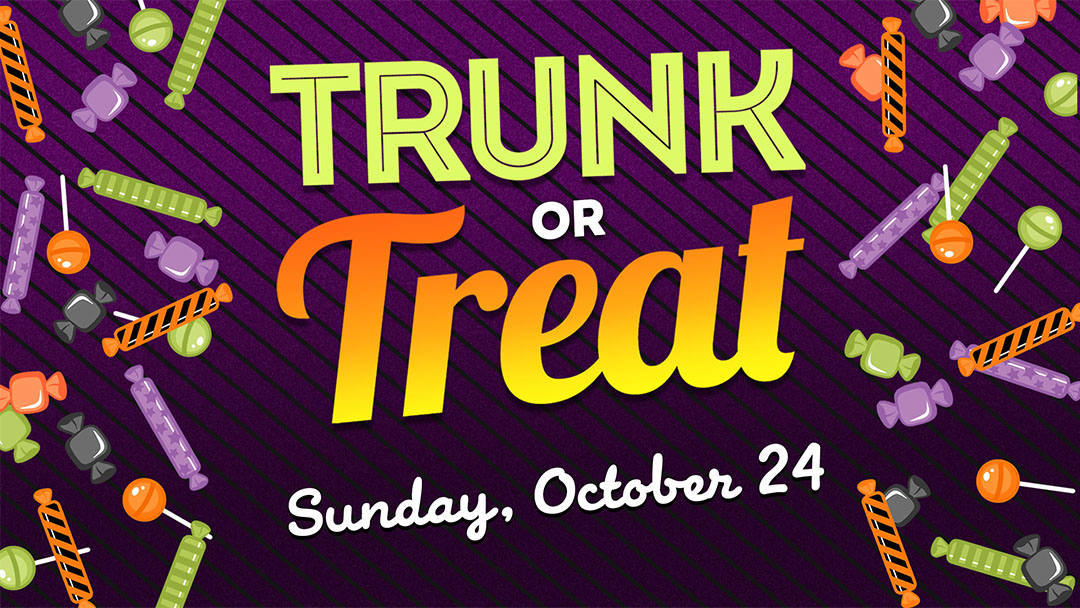 You're Invited to Trunk or Treat!
Trunk or Treat is this Sunday! Bring the kids… invite friends and neighbors, and plan to join us for this fun day!
Stay Up to Date with the Saturday Round-Up
A weekly email delivered to your inbox with the weekend bulletin, Pastor's blog, upcoming events, and the latest news.