As a pastor, why does your family celebrate Halloween? Isn't it the evil holiday?"
Every now and then I get asked that question, albeit from different viewpoints. Sometimes it comes from people who are used to living by a manmade set of rules but are now trying to decipher a new, biblical roadmap.
Occasionally, the question is asked by a curious friend who has been rescued from a life of spiritism and demonic influence.
Here are five reasons my family and I celebrate Halloween.
#1 – It gives us an opportunity to make new friends.
How many times a year is it okay to walk around the neighborhood and knock on all your neighbors' doors? I have great neighbors; however, we all live similar lives: get up early, work all day, come home exhausted, open and close the garage door—never to see one another again.
That is, except on Halloween.
I wish we saw one another more. I wish I wasn't so introverted. I wish I made more space to intentionally hang out with my neighbors. Yet, at Halloween, everything is different. It's not only normal to ring your neighbor's doorbell… it's expected!
#2 – It's a living billboard for the love of Jesus.
Community and cultural rhythms like holidays give us an opportunity to connect with people where they live. Meeting new people, looking them in the eye, and passing out candy all show the love of Jesus.
The maxim still rings true, "People won't care how much you know until they know how much you care."
#3 – It gives us an opportunity to share Jesus' good news.
Each year our church hosts an event prior to Halloween called Trunk or Treat. See all the details here. In addition to passing out a few metric tons of candy to thousands of children, we make sure each family leaves with a colorful gospel communique in tow.
Think about it: Is there a better day to declare that Jesus vanquished the Kingdom of Darkness and conquered His enemies? In my opinion, the ministry opportunities around Halloween almost rival those of Christmas. God became human, lived the perfect life we could never live, died on the cross for our sins, and arose on the third day.
Jesus Christ is the victor over death and hell and the grave!
#4 – It positions us in the long line of Church history.
Did you know that Halloween was first a Christian idea?
The celebration of Halloween, known by some as the witches' new year, has a connection to the ancient pagan calendar. Thousands of years ago, the day we now know as Halloween was part of the Celtic Feast of Samhain (pronounced sah–ween). This feast was a celebration of Druid priests from Britain and France and commemorated the beginning of winter. It was a night on which the thin veil between our world and the spirit world was pierced.
Was this festival evil? Absolutely! It was marked by animal sacrifices, offerings to the dead, and bonfires in recognition of departed souls. It was believed that on this night demons, witches, hobgoblins, and elves were released to harass and to oppress the living. For self-preservation, many Druids dressed up as witches, devils, and ghouls, and would involve themselves in demonic activities believed to make themselves immune from attack.
In direct response to this pagan tradition, the early Christian church moved a festive celebration called All Saints' Day from May to November 1, and they renamed October 31 All Hallows' Eve, from which we get the word Halloween. This was an overt attempt on the part of Jesus-followers to infiltrate pagan tradition with the truth of the gospel.
My friend Josh Robinson writes…
Not only are Samhain and Halloween different in terms of origins (Samhain being of Pagan origins and Halloween being of Ecclesiastical origins), but also the intention behind the practices are different as well. While it is clear that Samhain and Halloween share at least some connection points such as dates, an emphasis on disguises or costumes, and harvest decoration… the intention behind the practices is entirely different. And, that's important. Intention is always important.
The Christian creation of Halloween was a bold evangelistic move designed to demonstrate that only the power of the resurrected Christ could protect men and women from the destructive ploys of Satan and his minions. This was a time in which they boldly proclaimed the marvelous fact of the resurrection and the lordship of Jesus Christ.
Robinson continues…
Thus, the defeat of evil and of demonic powers is associated with Halloween. For this reason, Martin Luther posted his 95 challenges to the wicked practices of the Church to the bulletin board on the door of the Wittenberg chapel on Halloween. He picked his day with care, and ever since Halloween has also been Reformation Day.
Believers in post-Christian America today should do no less. Halloween can be for us, like the early Church, an open door for evangelism. The deception of Halloween—with its witches, demons, skeletons, and allusions to death—can become a powerful springboard to demonstrate the dramatic power of Jesus to redeem us from death, fill us with His Spirit, and give our lives meaning, purpose, and direction.
Hank Hanegraaff, in his oft-cited post at the Christian Research Institute, offers three suggestions for families at Halloween:
Use Halloween as an opportunity to communicate to your children, your family members, and your friends that although death and the grave are very real, we are more than conquerors over the powers of darkness through Jesus Christ.
Consider the saints who have gone on before us — those loved ones who make the thought of heaven sweet.
Share some of the great classics of the Christian faith with your children. "Perhaps you could curl up on the floor with them before a roaring fire," Hanegraaff writes, "and read to them from Pilgrim's Progress, or from C. S. Lewis's masterful work The Lion, The Witch, and The Wardrobe."
Robinson summarizes…
Nothing is more [orthodox] than celebrating All Saints Hallows Eve (Halloween) and All Saints Day by remembering Christ's ripping the gates off of Hades (Matthew 16:18), participating in His mocking the Kingdom of Darkness by wearing funny costumes (Psalm 2:4), and remembering the victorious dead (Hebrews 12:1, 22). Christ is the Lord of the Dead (Romans 14:19). Not Samhain, nor Satan, nor the Kingdom of Darkness.
Indeed, this is not a time to curse the darkness. It's a time to light a candle!
#5 – We have a ton of fun together.
God invented fun…
He encourages His people to enjoy life's simple pleasures (Colossians 2:16-23; 1 Timothy 4:1-5; Romans 14:17).
Even unbelievers were attracted to Jesus' enjoyable company (Luke 7:33-44).
There's a time for everything, including laughter (Ecclesiastes 3:1-4).
Sometimes the most spiritual thing we can do is have fun!
What about you and/or your family?
Personally, I have no issue with celebrating Halloween; nevertheless, it is a matter of conscience. There's freedom to do what each of us believes best honors Christ, both in our families and in our churches.
Happy Halloween or All Saints Hallows Eve.
Matt Friend, a Charleston native and tenth-generation West Virginian, graduated from the Southern Baptist Theological Seminary, has served in pastoral ministry since 2002 and at Bible Center Church since March 1, 2016 (as our sixth Lead Pastor). He and Sarah (his high school sweetheart) are raising two teenage daughters, Katie and Riley, and a son, Kadyn. Together, they are advocates for adoption and all things West Virginia. In his free time, he enjoys reading, camping, hiking, kayaking, and spending time with his family and two dogs, Queso and Wasabi.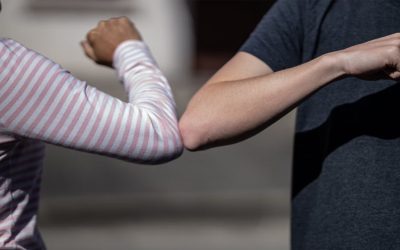 Today my son walked into school without a mask for the first time in almost two years. Instead of walking, I should probably describe him as having floated into school! When Sarah and I received the email from his principal yesterday announcing that masks are now...