A
few moments ago, my college-freshman daughter stopped by my office for a hug as she prepared to head back to college. With each visit, it's getting easier to see her leave; however, I found myself asking, "How can I pray for her this week?"
This blog post is primarily for me; however, with so many of our students at college—both near and far—it seemed beneficial to post it here.
So, how can we pray for our college students?
#1 – Pray they settle into a solid church home.
All Jesus-followers in this age comprise the Universal Church. Jesus' Church consists of a diversity of believers from around the world, resourced with His power and presence, and organized and unified around the Bible's call to holiness, accountability, and mission.
Nevertheless, the local manifestation of the Church (the local church) in a particular area is the center of God's methods and plans for this age. God's people in any locale are to gather and worship under the reading, teaching, preaching, and singing of God's Word and are to respond with giving, prayer, participation in the ordinances, and mutual encouragement.
Just as a traveler to faraway lands should always know where the closest U.S. Embassy is located, so should a college student be pointed to the closest gospel-centered congregation.
Depending on their distance from home, the student will need a place to join and belong, or to simply attend and participate on weekends when they are not able to come home and be with their own church family.
A churchless Christian is a vulnerable Christian; therefore, for those students living away from home full-time, let's pray they settle into a solid church home. (Your pastors would be happy to assist with this if needed.)
#2 – Pray they develop devotional rhythms.
Today's typical college scene isn't hospitable toward serious followers of Christ. In reality, it's quite inhospitable—a spiritual war zone of sorts. Drunkenness and sexual promiscuity are the norm, not the exception. Vulgarity is rampant. Porn is common. Academic integrity is increasingly elusive, and the winds of postmodernism blow through the classroom. Consequently, the pressure on campus to conform to the world far outweighs any encouragement to live with biblical conviction.
Our students will need to spend time with Jesus in order to live and love like Jesus!
Daily seeking God through Bible reading, reflection, and prayer will be a simple yet life-shaping discipline to keep themselves robed in the Armor of God. Let's pray that becomes a reality.
#3 – Pray they find healthy friend groups.
Birds of a feather flock together. Most subcultures and interest groups find one another in the first week.
Maintaining a godly focus in college involves establishing healthy friendships. Friends have a profound influence on the way we think and behave. We must be careful and wise with our choice of companions.
Though it can be difficult for an 18-year-old to see into the future (just as it can be difficult for a 38 or a 58-year-old to see into the future), asking the following questions will help:
Will this group of friends build me up or drag me down?
Will they encourage my walk with God or lead me away from it?
Do they love me for me, or only for what they can get from me?
Is this a group of people I could enjoy being with 10, 20, or 30 years from now?
The New Testament warns us that "bad company ruins good morals" (1 Corinthians 15:33). Likewise, the book of Proverbs says, "Whoever isolates himself seeks his own desire; he breaks out against all sound judgment" (Proverbs 18:1).
Dietrich Bonhoeffer observed, "The more isolated a person is, the more destructive the power of sin is over him." One of the enemy's primary strategies is to get believers isolated so he can take them out.
Have you ever seen that YouTube video where a wildebeest calf is getting attacked by a lion on shore and a crocodile in the lake? Talk about a bad day! However, the calf is quickly saved by the entire wildebeest herd coming to the rescue. My favorite part is watching several wildebeest bulls attack the lion and crocodile with their hooves and horns.
Every Jesus-follower needs a community like that, at home or at college. Let's pray for our students to find healthy friend groups.
#4 – Pray they fight for sexual purity.
God gave sex to the first married couple as a wedding gift (Genesis 2:24–25). Sex is meant to be a beautiful expression of love between a husband and wife in the context of a lifelong covenant. When practiced outside of marriage, this gift is cheapened. When misused, it yields shame and brokenness.
Sexual promiscuity is rife on college campuses. "Hooking up" and engaging in unrestrained sexual behavior is almost expected in today's student culture. Yet, Christians are called to be courageously countercultural.
Let's pray for our students to fight for sexual purity—not looking back in shame, but pressing forward in hope—drawing a line in the sand that says, "From this day forward, I will strive to keep myself for my future spouse, one that I will love and cherish as long as we both shall live."
#5 – Pray they always remember Jesus' good news.
God created our students. Even though sin has broken them (just like it has broken us—their parents and grandparents), Jesus desires to save them. For those who are already Jesus-followers, college can either be a transformative experience of spiritual formation, or it can be a devastating and discouraging experience.
Just like us, our students will never have a day when they completely live up to God's righteous standards. They will fail just like we fail. They'll need forgiveness just like we need forgiveness. Even on their best day, they'll need the strength of the risen Christ and the fellowship of the Holy Spirit to do anything good and to make any positive choices.
Let's pray hard that they become increasingly convinced that "Jesus is Lord!" with every passing day.
Matt Friend, a Charleston native and tenth-generation West Virginian, graduated from the Southern Baptist Theological Seminary, has served in pastoral ministry since 2002 and at Bible Center Church since March 1, 2016 (as our sixth Lead Pastor). He and Sarah (his high school sweetheart) are raising two teenage daughters, Katie and Riley, and a son, Kadyn. Together, they are advocates for adoption and all things West Virginia. In his free time, he enjoys reading, camping, hiking, kayaking, and spending time with his family and two dogs, Queso and Wasabi.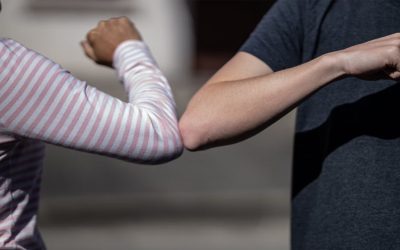 Today my son walked into school without a mask for the first time in almost two years. Instead of walking, I should probably describe him as having floated into school! When Sarah and I received the email from his principal yesterday announcing that masks are now...