Dear Bible Center family & friends,
Welcome to church! Thanks for visiting on campus, online, or on TV.
In preparation for Thanksgiving, today's message is titled, "The Generosity of Jesus." In the long list of items for which we can be grateful, Jesus' generosity tops them all!
Throughout the sermon, we'll be studying an ancient Christian hymn that the Holy Spirit led Paul to include as part of the inspired Holy Scriptures over 1,900 years ago…
Have the same mindset as Christ Jesus:
Who, being in very nature God, did not consider equality with God something to be used to his own advantage; rather, he made himself nothing by taking the very nature of a servant, being made in human likeness. And being found in appearance as a man, he humbled himself by becoming obedient to death—even death on a cross!
Therefore God exalted him to the highest place and gave him the name that is above every name, that at the name of Jesus every knee should bow, in heaven and on earth and under the earth, and every tongue acknowledge that Jesus Christ is Lord, to the glory of God the Father.
Jesus became human, but His big-heartedness didn't stop there.
Jesus made Himself a servant, but His open-handedness didn't stop there.
Jesus humbled Himself, but His liberality didn't stop there.
Jesus relegated Himself to a level of obedience we could never achieve, but His charity didn't stop there.
At the peak of His benevolence stands an old rugged cross. Jesus enrobed Himself with death so we could be enrobed with eternal life. Oh, what generosity!
Thankful for Jesus,
Matt Friend
Lead Pastor
Thursday | November 18
7 PM | Worship Service
Sunday | November 21
(Kids/Students Schedule | Groups Schedule)
8:45 AM | On Campus & Online
Overcoming Anxiety Pop-Up (Rm 3105/06)
10:00 AM | On Campus, Online, WCHS-TV
11:15 AM | On Campus, Online
Overcoming Anxiety Pop-Up (Rm 3105/06)
Tuesday | November 23
Celebrate Recovery | 6:30 PM
Wednesday | November 24
No evening activities
Thursday | November 25
No evening service – Happy Thanksgiving!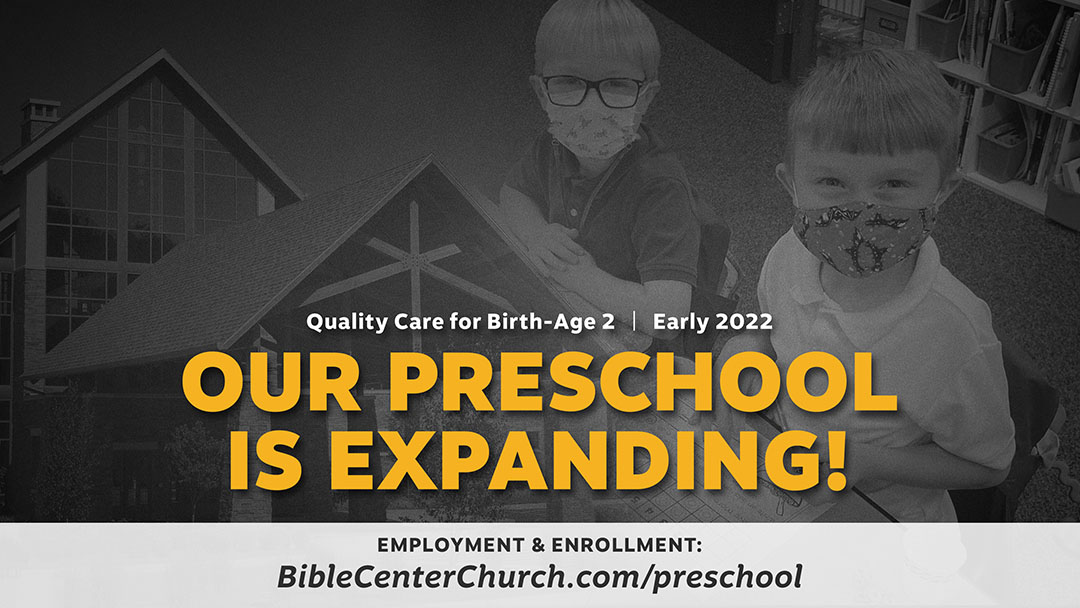 Preschool Expands, Seeks Teachers
Bible Center's Preschool program will be expanding in early 2022 to include quality child care from birth to 2 years old, and we're looking for team players who are passionate about building into future generations by caring for young children while inspiring a love for learning. Application and child enrollment information can both be found here.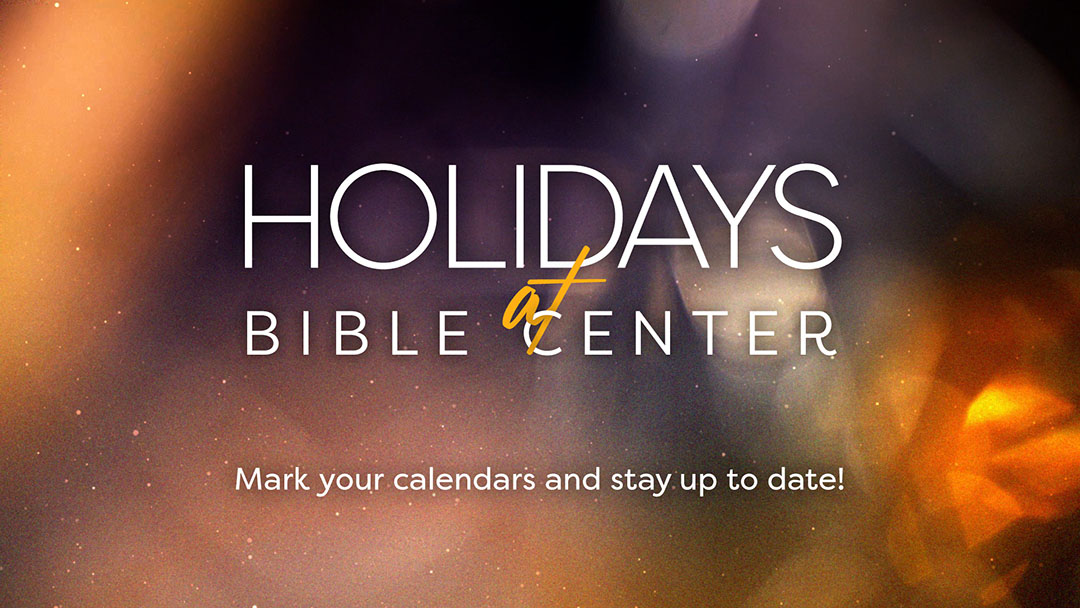 Holidays at Bible Center
Don't miss out!
Thanksgiving is next week, and before you know it the Christmas season will be here! Stay up to date on service times and changes over the holidays. We're excited to celebrate with you this year!
Israel 2022
We're going to Israel and would love to have you go with us (May 31-June 10, 2022)! Anyone is welcome: from our church, community, or otherwise.
So far, we have 33 registered to go with room for more
Bible teacher and Holy Land guide, Larry Bell, will accompany us.
Have you ever wanted to walk where Jesus walked? Learn more and book your spot today before space runs out!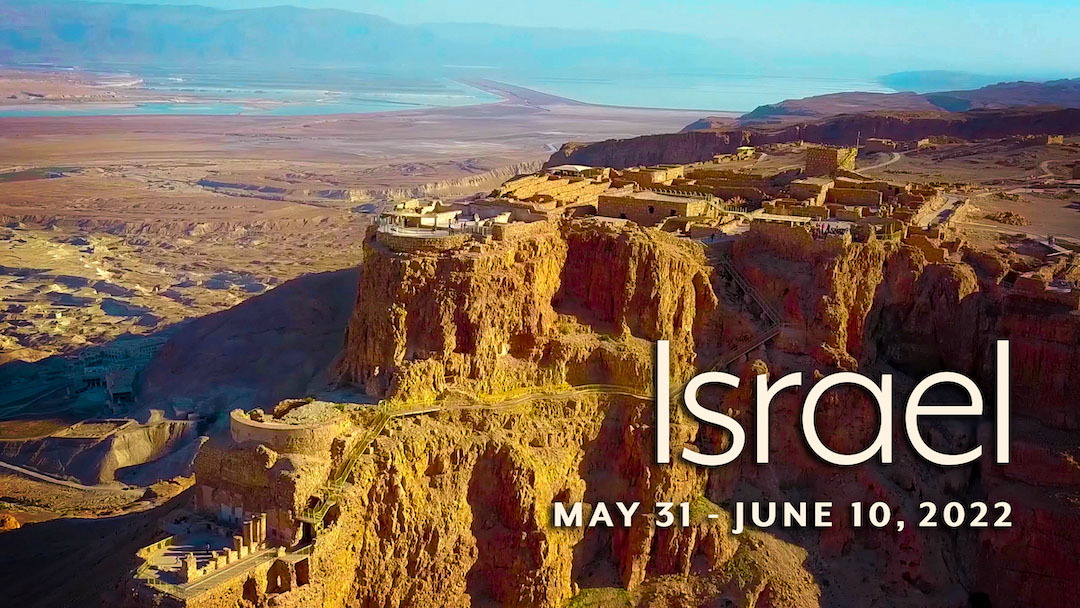 Stay Up to Date with the Saturday Round-Up
A weekly email delivered to your inbox with the weekend bulletin, Pastor's blog, upcoming events, and the latest news.