Dear Bible Center family & friends,
Welcome to church! Thanks for visiting on campus, online, or on TV.
This weekend it's our privilege to host Lee Walker as our special speaker. Because of his decades of faithful service here, many of us will always know him as Pastor Lee.
Pastor Lee has served in vocational ministry for over 52 years. A career that was planted in 1969 has grown into a mighty oak from which we still benefit today.
Having graduated from Appalachian Bible College (ABC) and from Marshall University with an MBA, he served for 29 years in college administration and development. For 16 of those years, he was Executive Vice-President of ABC.
Pastor Lee began his service at Bible Center in 1998 and served as Executive Pastor until 2017. After that he served as Interim Principal of Bible Center School, anchoring the school on a solid foundation by establishing a School Board and hiring Mrs. Stephanie Schafer as our Head of School, and the school continues to grow and thrive unbelievably under her leadership. Lee now serves part-time as our Senior Development Officer.
Lee has two children, three step-children (with his sweet wife Marty), and 17 grandchildren.
If you're new here, or if this is the first time you've heard Lee speak, I'm confident he'll encourage your soul. He'll bring us a Bible message on what Jesus taught about radical generosity.
Please join me in welcoming a friend, a colleague, and a man who has been a great encouragement to the Bible Center Church family… Pastor Lee Walker.
Thankful for Jesus,
Matt Friend
Lead Pastor
Thursday | November 25
No Worship Service | Happy Thanksgiving!
Sunday | November 28
(Kids/Students Schedule | Groups Schedule)
8:45 AM | On Campus & Online
10:00 AM | On Campus, Online, WCHS-TV
11:15 AM | On Campus, Online
Tuesday | November 30
Celebrate Recovery | 6:30 PM
Wednesday | December 1
4:30 PM | High School Wing Night @ Buffalo Wild Wings, Southridge
6-8 PM | Middle School Small Group Night Out | Various locations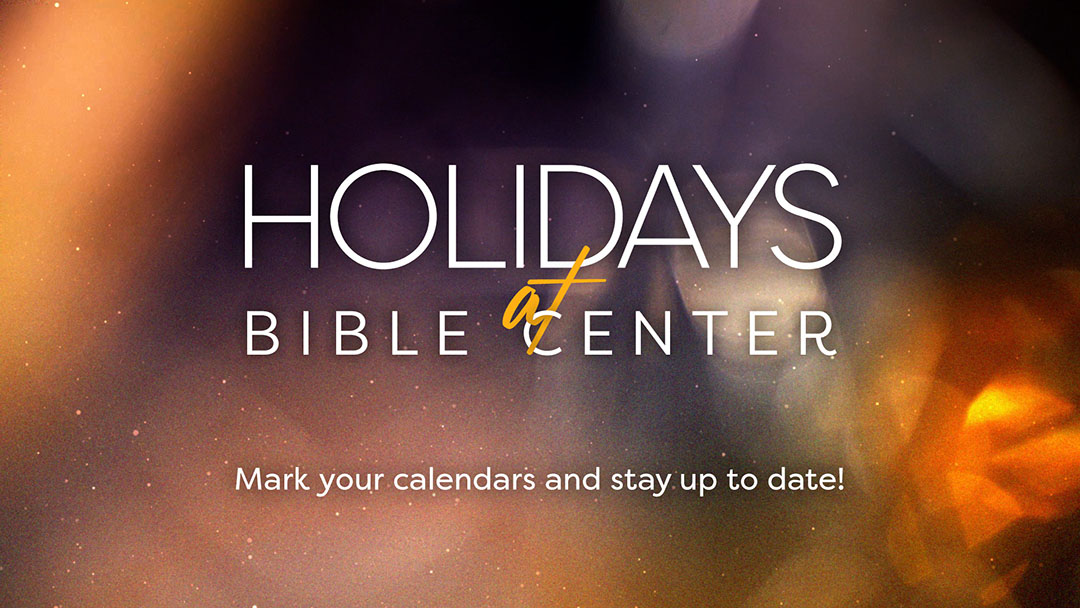 Holidays at Bible Center
Don't miss out!
Thanksgiving is next week, and before you know it the Christmas season will be here! Stay up to date on service times and changes over the holidays. We're excited to celebrate with you this year!
Israel 2022
We're going to Israel and would love to have you go with us (May 31-June 10, 2022)! Anyone is welcome: from our church, community, or otherwise.
So far, we have 33 registered to go with room for more
Bible teacher and Holy Land guide, Larry Bell, will accompany us.
Have you ever wanted to walk where Jesus walked? Learn more and book your spot today before space runs out!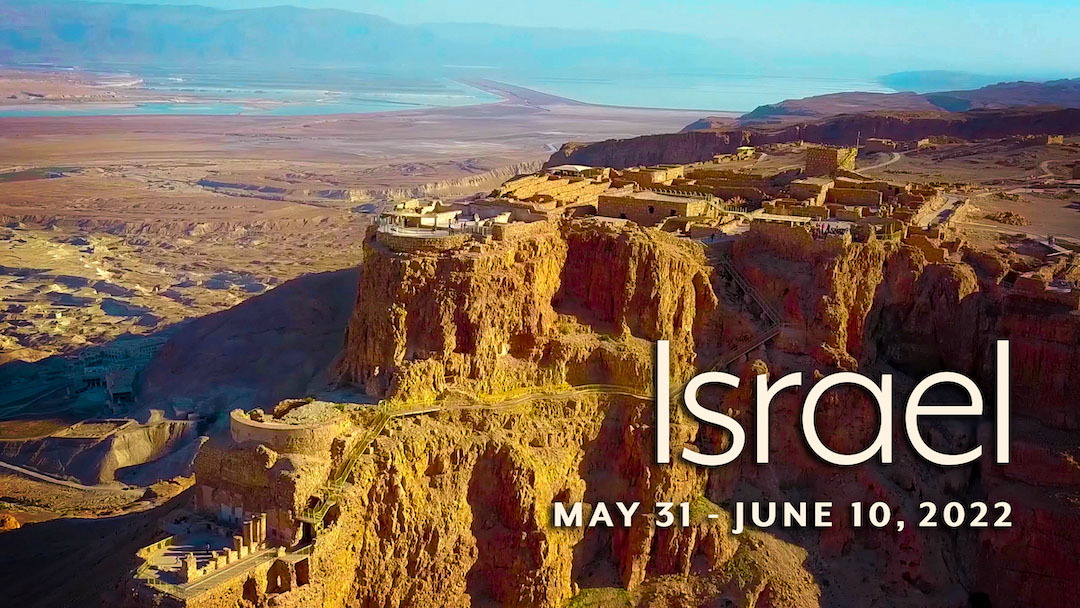 Stay Up to Date with the Saturday Round-Up
A weekly email delivered to your inbox with the weekend bulletin, Pastor's blog, upcoming events, and the latest news.