Dear Bible Center family & friends,
Welcome to church! Thanks for visiting on campus, online, or on TV.
This weekend we conclude our 3-week "Awkward Family Christmas" series! I trust you've enjoyed the awkward (ugly?) Christmas sweaters.
Two weeks ago, we began by studying The Awkward Relatives of Christmas from Jesus' family tree (Matthew 1:1-16). Last weekend we reviewed The Awkward Situations of Christmas, particularly in Mary's unexpected pregnancy and Joseph's reaction (Matthew 1:18-25). If you can relate, feel free to download those messages here.
Today we're considering The Awkward Gifts of Christmas, especially in the three gifts brought by the Magi to Jesus (Matthew 2:1-12). Who brings gold, frankincense, and myrrh to a baby shower?! What was the symbolism, and why did Matthew feel that these gifts needed to be mentioned in his gospel?
Concerning the Magi (sometimes called "wise men"), history swirls with folklore. Did you know…
There were not just three who visited Jesus?
They never arrived at the manger where Jesus was born, so they really don't fit in our nativity scenes (although I lovingly get out-voted on this in our home each Christmas)?
They weren't kings?
They didn't ride camels?
The truth is, this passage was never really about the Magi anyway. Matthew is highlighting something and Someone infinitely more valuable than them.
Take comfort! God loves you and has a message for you in this true Christmas story.
Merry Christmas,
Matt Friend
Lead Pastor
Thursday | December 16
Saturday, December 18
Women's Gift Exchange | 9:30 AM
Sunday | December 19
(Kids/Students Schedule | Groups Schedule)
8:45 AM | On Campus & Online
10:00 AM | On Campus, Online, WCHS-TV
11:15 AM | On Campus, Online
Tuesday | December 21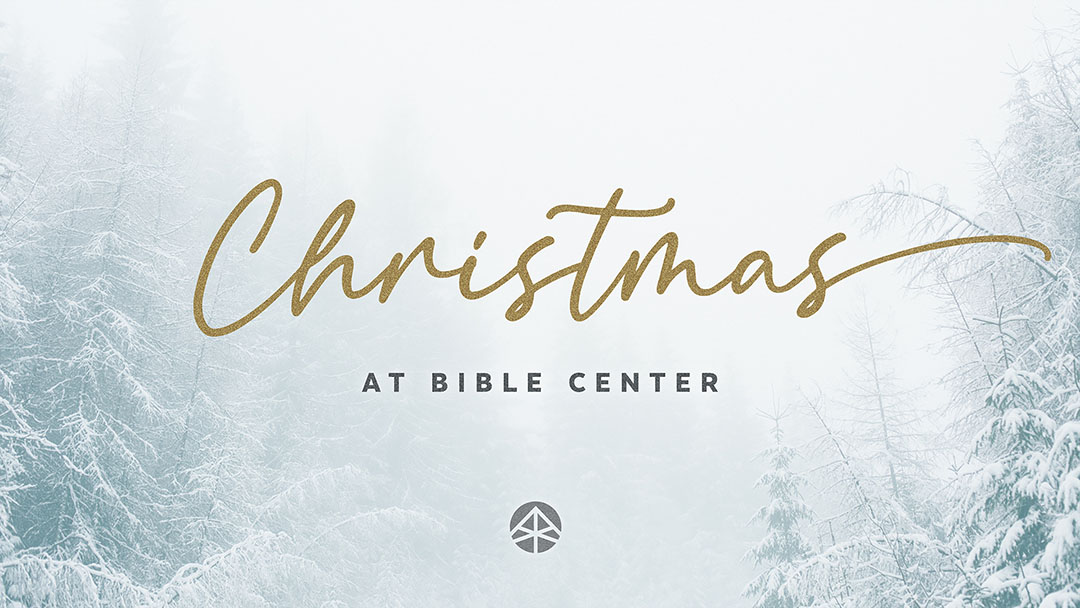 You're invited to join us at Bible Center Church for a beautiful Christmas Eve service. Each of the 1-hour services will feature Christmas music, a brief devotional, and will end with all of us singing Silent Night while holding a candle representing Jesus, the Light of the World!
Christmas Eve Schedule:
7:00 AM | Fox 11 TV
Noon | WCHS-TV8
3:00 PM | On Campus
4:30 PM | On Campus
6:00 PM | On Campus
Sunday, December 26 Schedule:
(No on-campus services December 23, 26, or 30)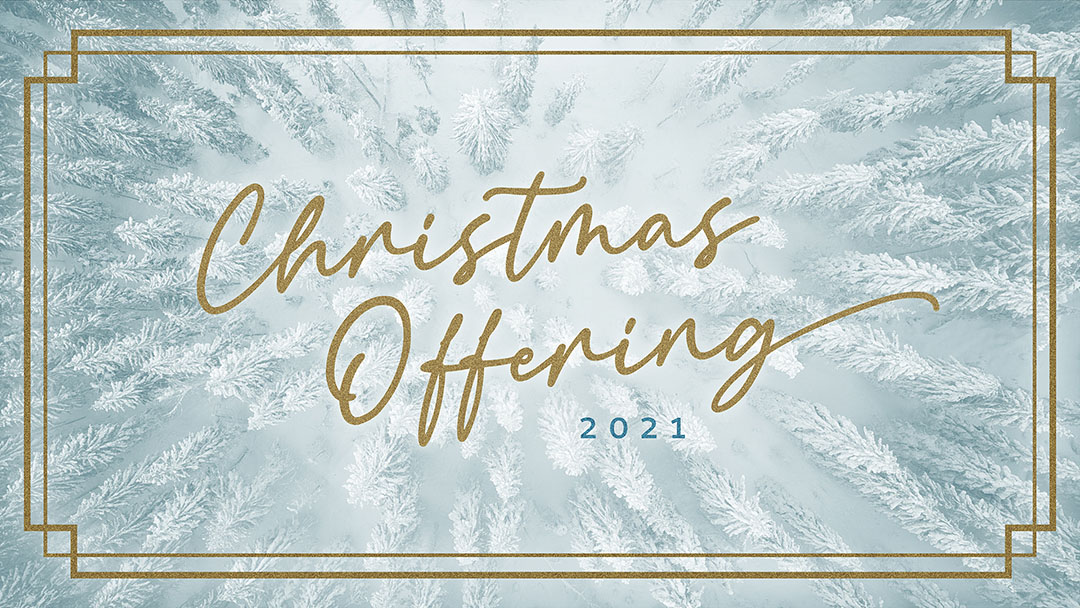 Because of your generous giving last year, we were able to see God do amazing things through the completion of the ball fields, bike park, and playgrounds, providing additional resources with which to connect to our community, encourage families, and introduce more people to Jesus.
In addition to keeping the lights on and paying bills, our prayer is that God would use our gifts to make disciples of Jesus and for being a place known for loving God, loving each other, and loving our neighbors.
Church Life
---
Women's Gift Exchange
Saturday, December 18 | 9:30-11:30 AM | All ladies are invited to a gift exchange like you've never seen! Bring 4 identical unwrapped gifts and join us for the fun, coffee, and snacks.
Belong
---
Moms Support Group (for single moms and military wives)
Begins Friday, January 7 | 6-8 PM | 1st & 3rd Friday each month | Home of Aryelle Shields | A new group is beginning and will be geared towards single moms and moms with spouses on active duty or deployed. Dinner will be provided. Contact Aryelle at (304) 844-4807.
Bible Center Preschool
---
Employment Opportunities
In early 2022, Bible Center's preschool program will expand to include children from birth (6 weeks old) to 2 years old. We are looking for team players who are passionate about building into future generations by caring for young children while inspiring a love for learning. We are currently receiving applications for open positions.
Complete the application here. Jane Jackson-Fowler, Director of Preschool Ministries, will follow up with applicants. Positions available:
1 floater
1 Aide/Assistant Teacher
Bible Center school
---
Employment Opportunities
Aftercare Attendant | Looking for someone who loves working with K-8th grade students! Hours are M-F 3:00-5:30 PM (flexible days). This job would be perfect for a high school or college student looking for a few hours each week.
Teaching Positions | We are currently taking applications for a Middle School English teacher. We are looking for applicants who have a passion for creating an engaged learning environment through hands-on learning experiences.
To apply, contact Principal Stephanie Schafer.
Serve
---
An Opportunity for Crafters and Artisans
The Maker's Center is actively seeking volunteers who can demonstrate how to make a craft or handmade item and assist others in making it for clients in recovery who will be coming to the Maker's Center during their "Power Hour." We are beginning a "gift-making" series so they can make gifts for friends and family members. We also need "assistants" who do not need any skills, just a willingness to serve others. Contact Terri Smoot if interested.
Stay Up to Date with the Saturday Round-Up
A weekly email delivered to your inbox with the weekend bulletin, Pastor's blog, upcoming events, and the latest news.