Dear Bible Center family & friends,
Welcome to church! Thanks for visiting on campus, online, or on TV.
This is a special—though unusual—Sunday for the Bible Center family. Instead of hosting an in-person worship gathering, today's service is completely virtual: online (8:45, 10:00, or 11:15 AM) or on WCHS-TV8 (10 AM only).
There will be no in-person worship services this Sunday, December 26.
We made this decision for three reasons:
It allows us to thoroughly clean our building after a busy Christmas season, especially after our full day of Christmas Eve services.
It gives our family children's staff and volunteers a much-needed break, especially after working so hard in this abnormal year.
It creates a nice "reset" for our entire ministry as we resume in-person services on Sunday, January 2.
This weekend's service will be a replay of our Christmas Eve services. You can see the entire schedule here.
As you watch, feel free to join in the worship and sing the theme song from this year's Christmas Eve service…
You are the voice that calms the storm inside me,
Castle walls that stand around me,
All this time, my guardian was You.
You are the light that shines in every tunnel,
There in the past, You'll be there tomorrow,
All my life, Your love was breaking through.
It's always been You!
It's always been You!
Merry Christmas,
Matt Friend
Lead Pastor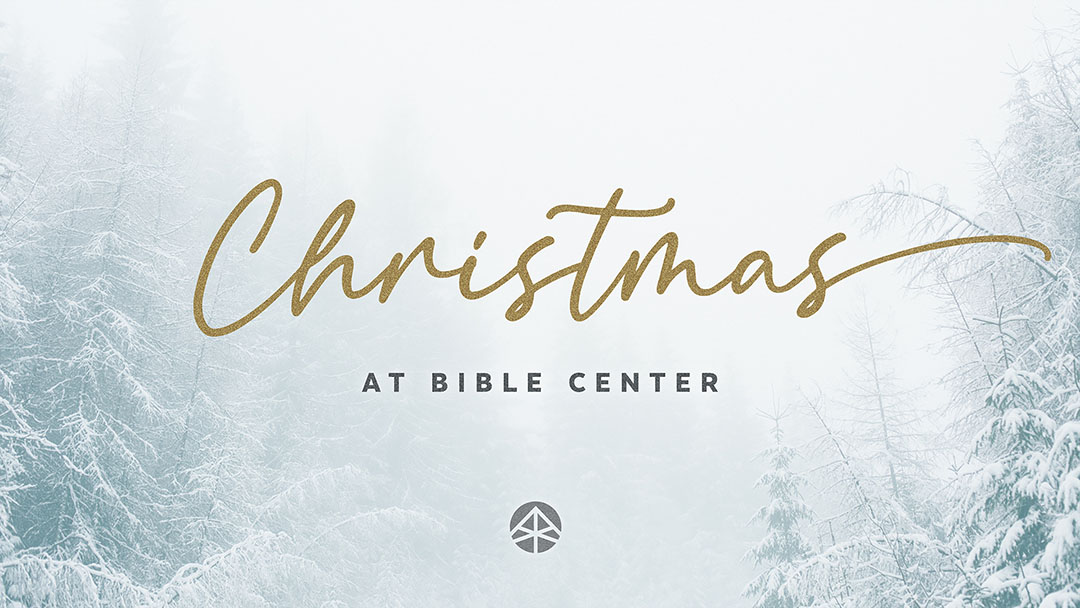 You're invited to join us at Bible Center Church for a beautiful Christmas Eve service. Each of the 1-hour services will feature Christmas music, a brief devotional, and will end with all of us singing Silent Night while holding a candle representing Jesus, the Light of the World!
Christmas Eve Schedule:
7:00 AM | Fox 11 TV
Noon | WCHS-TV8
3:00 PM | On Campus only
4:30 PM | On Campus only
6:00 PM | On Campus only
Sunday, December 26 Schedule:
No on-campus services will be held on December 23, 26, or 30. The regular service schedule will resume on Sunday, January 2 (8:45, 10:00, and 11:15 AM).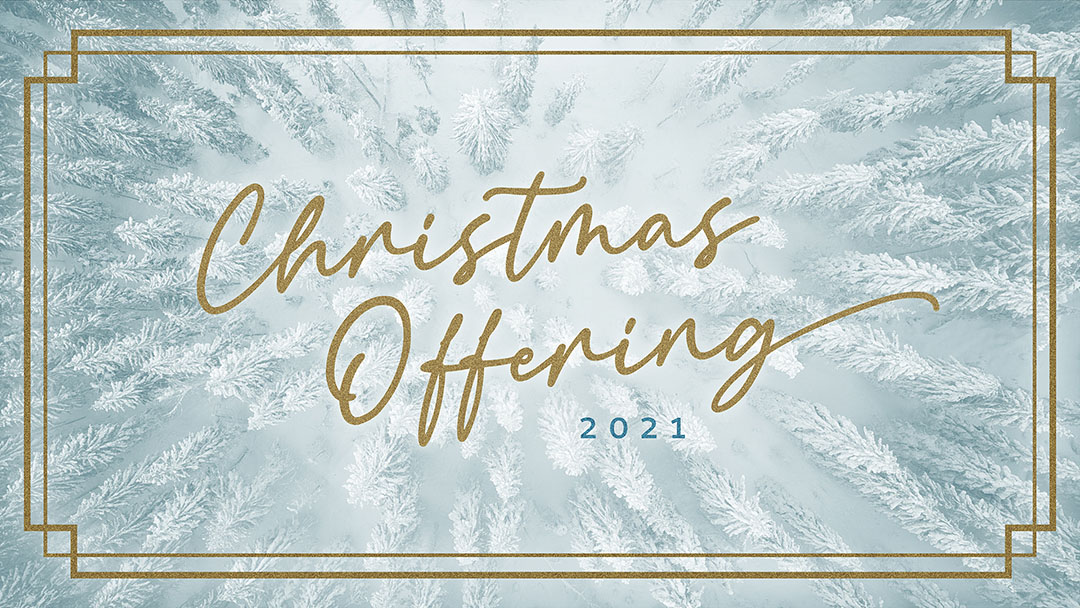 One of our goals is to connect people to people who can ultimately connect them to Jesus and eventually saturate our city and communities with the gospel.
Your giving makes this possible. By funding current ministries and by expanding to provide more places, spaces, and ways for people to connect, our prayer is that they will find hope in Jesus. Will you partner with us this year?
Belong
---
Moms with Full Plates Group
Begins Friday, January 21 | 6-8 PM | 1st & 3rd Friday each month | Home of Aryelle Shields | Calling all busy and overwhelmed moms! Dinner will be provided. Contact Aryelle at (304) 844-4807.
Kids
---
Pancakes & PJs
Sunday, January 2 | Kids are invited to come in their PJs for a fun morning in Early Childhood and Base Camp!
Students
---
Emerge WKND (Winter Retreat)
Friday-Sunday | January 21-23, 2022 | Grades 6-12 | Students, our next big event is coming up in January, and we can't wait to see you there! It is sure to challenge students in their faith and take our small groups to a new level. Fun activities, serving opportunities, and group time. Sign up now! For questions, email Pastor Josh or Pastor Ryan.
Bible Center Preschool
---
Employment Opportunities
In early 2022, Bible Center's preschool program will expand to include children from birth (6 weeks old) to 2 years old. We are looking for team players who are passionate about building into future generations by caring for young children while inspiring a love for learning. We are currently receiving applications for open positions.
Complete the application here. Jane Jackson-Fowler, Director of Preschool Ministries, will follow up with applicants. Positions available:
1 floater
1 Aide/Assistant Teacher
Bible Center school
---
Employment Opportunities
Aftercare Attendant | Looking for someone who loves working with K-8th grade students! Hours are M-F 3:00-5:30 PM (flexible days). This job would be perfect for a high school or college student looking for a few hours each week.
Teaching Positions | We are currently taking applications for a Middle School English teacher. We are looking for applicants who have a passion for creating an engaged learning environment through hands-on learning experiences.
To apply, contact Principal Stephanie Schafer.
Stay Up to Date with the Saturday Round-Up
A weekly email delivered to your inbox with the weekend bulletin, Pastor's blog, upcoming events, and the latest news.