Do you ever wish you had more confidence? I do. Have you ever coveted the poise of a self-assured friend? I have. Has the pandemic knocked your legs out from under you? I know the feeling.
I pray the following story will help. You and I aren't the first people in history to struggle with our confidence…
A True Christmas Story
Nearly two millennia ago, an elderly Jewish man named Zechariah lacked confidence. Even though he was a pastor, he struggled with the same stuff you and I do.
Zechariah had married a pastor's daughter named Elizabeth. On their wedding day, they could not have been happier. Many congratulated them by pronouncing the special Hebrew blessing: "May God give you many children, and may He send Messiah through you to set His people free!"
Ah! That was the dream of all newlyweds in Israel. Every Jewish bride was expected to have a large family because her next son might be Messiah, the heaven-sent Deliverer of Israel. Every Jewish husband carried that hope. If ever there was a couple that had all the right ingredients to be proud parents, it was Zechariah and Elizabeth.
Yet, as the years wore on, they were unable to have children. They prayed, cried, and tried to serve the Lord… but the pregnancy tests were all negative. By the time we meet them in the pages of Holy Scripture, they were both card-carrying AARP members, and their dreams of having children were in life's rearview mirror.
Nevertheless, something amazing happened out of the blue!
On one particular day at work—suddenly—the angel Gabriel appeared out of nowhere to Zechariah. Imagine this elderly man with mouth gaping open as he heard the angel's promise, "Zechariah, your prayer has been heard. Your wife Elizabeth will bear you a son, and you will name him John. He'll go before Jesus and prepare the way." (If you're familiar with the Bible, you'll recognize John as "John the Baptist" or "John the Baptizer.")
I like this particular part of the story because it reminds me of me…
In so many words, Zechariah's answer was, "Yeah right! No way! There's no way that promise could come true. It'll snow in Miami before that promise comes true. Don't you know my wife is way past child-bearing years?"
Apparently, the angel Gabriel wasn't thrilled with his tone of voice—or his lack of confidence in God—so he gave Zechariah a sign. For the next nine months, he wouldn't be able to talk. He would be speechless.
What went through Zechariah's mind just then? What were his contemplations for those nine months of silence? We can only imagine. Maybe he beat himself up at first, "What did I have to be so skeptical? What a fool I am!"
However, I imagine he gradually accepted his circumstances as a gift from God. "God has chosen my son John to be the frontman for Jesus! My son is going to be Jesus' agent!" During those nine months of silence, he had time to meditate on God's many promises and covenants.
He slowly became a more confident man. He grew more bold, more courageous, more hopeful!
Sure enough! Elizabeth became pregnant… Not like her virgin niece Mary became pregnant, but in the same way people get pregnant today.
Shortly after their baby boy was born, Elizabeth turned to Zechariah for his thoughts on what their baby should be named. He pulled out a tablet and confidently wrote, "His name is John."
At that moment, Zechariah's voice returned. It's at this point of the story that Zechariah holds his baby boy in his arms and confidently sings a song he had written during his sabbatical of silence! Here's the gist of the song…
#1 – "I was a slave, but God bought my freedom!"
The first line reads, "Blessed be the Lord God of Israel, because he has come to his people and redeemed them" (Luke 1:68).
Zechariah had been convinced that God was about to visit His people in the person of Jesus Christ. Heaven was about to come down to earth. The supernatural was about to invade the natural. God was about to visit humankind.
More than that, God was also about to provide a way for humankind to be redeemed! We were on the slave market, chained to the auction block of sin; however, in Jesus, God stopped by for a visit, paid our price, and set us free!
#2 – "I was a prisoner of war, but God came to my rescue!"
A key theme in Zechariah's song can be found in the following line, "God rescues us from the hand of our enemies and enables us to serve Him with confidence" (Luke 1:74).
The picture of the entire song is that God was about to break through the enemy lines and infuse renewed hope into the prisoners of war. Jesus indeed came to save us from the clutches of our enemies (v. 71) and rescue us into a new era of freedom (v. 74). Like the sharp horn of an angry ferocious beast (v. 69), Jesus pierced the darkness on that first Christmas morning!
#3 – "I was in a dungeon, but God broke me out."
To show how great our salvation truly is, Zechariah concludes his song with dungeon imagery.
In Jesus, God would "give His people the knowledge of salvation through the forgiveness of their sins, because of His tender mercy… The rising sun will come to us from heaven to shine on those living in darkness and in the shadow of death." In Jesus God will "guide our feet into the path of peace."
God isn't merely satisfied to forgive our sins. He also wants to guide us into the path of peace, the place of "shalom" where our total well-being can flourish in harmony with Him.
You're Not Alone
Have you lost your confidence in yourself? Perhaps that's a good thing. The good news is that God can create a new confidence in Him!
Some of the greatest accomplishments in the world have happened through people who were beaten down; yet, after a series of struggles, their confidence was restored.
One young man was told by his teachers that he was "unteachable." But, after a series of struggles, he found new confidence. Albert Einstein is still considered one of the most brilliant thinkers of all time.
In the 1970's one young movie producer was rejected multiple times for his idea for a space movie that involved filming toy-sized space ships against a green screen. Universal Studios and United Artists both turned him down. Yet, he kept trying, even if it meant producing the movies on his own. Now George Lucas (of Star Wars) is one of the most famous producers of all time.
One young composer was told he was hopeless. However, after a series of struggles, he found new confidence. Beethoven is recognized as one of the greatest composers ever.
One young hockey player was told he was "too small, too slow and wouldn't make the NHL." After a series of struggles, he found his confidence. Now Wayne Gretzky is recognized as one of the greatest hockey players ever.
One young developer was turned down by over a hundred banks when he tried to get funding to develop a theme park. He was also fired from his job at a newspaper for "lacking ideas." He also suffered several bankruptcies. But after a series of struggles, he found his confidence. You know him as Walt Disney.
Christmas made Zechariah more confident, more courageous, less fearful, less anxious… and I pray Christmas does the same for you!
Matt Friend, a Charleston native and tenth-generation West Virginian, graduated from the Southern Baptist Theological Seminary, has served in pastoral ministry since 2002 and at Bible Center Church since March 1, 2016 (as our sixth Lead Pastor). He and Sarah (his high school sweetheart) are raising two teenage daughters, Katie and Riley, and a son, Kadyn. Together, they are advocates for adoption and all things West Virginia. In his free time, he enjoys reading, camping, hiking, kayaking, and spending time with his family and two dogs, Queso and Wasabi.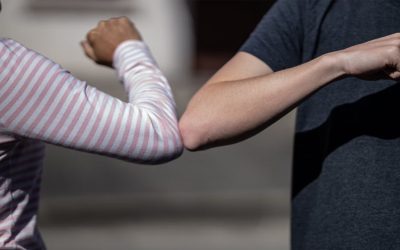 Today my son walked into school without a mask for the first time in almost two years. Instead of walking, I should probably describe him as having floated into school! When Sarah and I received the email from his principal yesterday announcing that masks are now...