Did you have a video gaming system as a kid? If so, which one? Perhaps you played tennis or handball on the Brown Box or the Magnavox Odyssey? Was your first system a Super Nintendo, Sony Playstation, Nintendo 64, Xbox, Xbox 360, or Wii?
I remember when my cousin, Tommy, unwrapped his first Atari System. We stared at my uncle's gargantuan, wooden TV, mesmerized by Pong. My first was a Nintendo Entertainment System, and several of my buddies took their inaugural voyage on a Sega Master System.
Maybe your mom or dad played with you; maybe they didn't… Either way, here are four reasons to play video games with your kids and grandkids.
 #1 – It gives you another opportunity to talk together.
Kids need to talk. Kids especially need to talk to their parents.
In a world where our children keep a busier schedule than ours, my wife and have I discovered that we're lucky to talk to them for long periods of time without distraction. However, entering a world of Minecraft together to talk—while building castles, raising crops, and raiding villages—can last for hours.
When our daughters were little, they were more inclined to sit across the table and chat… usually over a fake Fisher Price homecooked meal or a panoply of Crayons. However, now that they are older, they tend to volunteer more of their thoughts while we play video games together. Our son (the youngest) has always preferred conversing with a game controller in his hand.
Sometimes the conversations are as trivial as, "Why are you building your Minecraft house with that type of lumber?" or "Why did you choose the Fortnite rifle over the pump shotgun?" However, they usually evolve into something much more beautiful. Our best counseling sessions have occurred while conquering the next level or exploring the newest Roblox world.
#2 – It gives you another opportunity to laugh together.
As a pastor, you can understand my appreciation for the phrase, "Families that pray together, stay together." On the proverbial list of life, somewhere below praying together, I would still rank "laughing together" in the top 5.
Two childhood video game memories stand out with my dad: speeding to the horizon in Rad Racer (Nintendo) and hunting one another in armored ice-cream trucks Twisted Metal (Playstation). The walls in my childhood home are painted with laughter from such neck-and-neck competitions. This past weekend, while teaming up for a Fortnite squad match with my son (playing on the TV beside me), his friend Noah, and his friend's dad Cole (in their house miles away), the memories of childhood laughter came flooding back. Cole and I definitely laughed way more than the boys did!
You might be surprised to find you enjoy some of the games your kids play. (My mom's favorite was Wheel of Fortune on our old NES.) The online gaming world continues to grow, and—with the advent of virtual reality and the metaverse—there will be more games than ever for everyone.
#3 – It gives you another opportunity to model discipline in front of them.
Are you concerned that your children or grandchildren might be spending too much time on their video games? I get it. My wife gets it. We share your concern for our own children.
There are two competing approaches you can take to coerce them to turn off their digital world:
Strategy 1 – "You need to stop playing video games so much. You need more exercise. Go outside and play."
Strategy 2 – "I can understand how addictive this can be. I love playing it too. However, I know I need to enjoy the outdoors and get some exercise. Let's turn off the game after we finish this level and go do something outside together."
Strategy 2 is easier said than done, especially with the demands of career and family and life. (Trust me, I get it. There's no judgment from me!) However, I'm finding that my kids respond much better to my coaching when they know I've taken a genuine interest in what interests them.
#4 – It gives you another opportunity to build trust.
Do you wish your kids or grandkids wanted to spend more time with you? Trying playing video games with them.
Sinem Siyahhan explains how games can become a "point of conversation, not a point of conflict." Siyahhan adds, "On the flip side, it's nice for the child to be able to teach his or her parents about gaming. Our research is finding that sharing this experience cultivates family bonding, learning, and well-being."
Researchers from Arizona State University, say that "Parents miss a huge opportunity when they walk away from playing video games with their kids." Elizabeth Hayes, Delbert & Jewell Lewis Chair in Reading & Literacy and professor in ASU's Mary Lou Fulton Teachers College, explains that "often parents don't understand that many video games are meant to be shared and can teach young people about science, literacy, and problem-solving. Gaming with their children also offers parents countless ways to insert their own teaching moment."
Although middle school kids, in particular, are often looking for new ways to assert their independence—to hide from mom or dad—video games can be an opportunity to open conversations with your kids. In other words, if you're trying to get your kids to give you more than monosyllabic answers and grumpy shrugs, try talking to them about the games they love. 
What's at stake?
Ultimately, the souls of our children and grandchildren are more eternally important. When we leave our comforts and enter their world—even if we have no idea how to play video games—we are modeling what Jesus did for us… 
In your relationships with one another, have the same mindset as Christ Jesus: Who, being in very nature God, did not consider equality with God something to be used to his own advantage; rather, he made himself nothing by taking the very nature of a servant, being made in human likeness. And being found in appearance as a man, he humbled himself by becoming obedient to death—even death on a cross! (Philippians 2:5-8)
Good luck, have fun, and take every opportunity to point them to Jesus!
Matt Friend, a Charleston native and tenth-generation West Virginian, graduated from the Southern Baptist Theological Seminary, has served in pastoral ministry since 2002 and at Bible Center Church since March 1, 2016 (as our sixth Lead Pastor). He and Sarah (his high school sweetheart) are raising two teenage daughters, Katie and Riley, and a son, Kadyn. Together, they are advocates for adoption and all things West Virginia. In his free time, he enjoys reading, camping, hiking, kayaking, and spending time with his family and two dogs, Queso and Wasabi.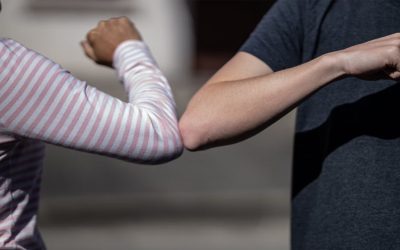 Today my son walked into school without a mask for the first time in almost two years. Instead of walking, I should probably describe him as having floated into school! When Sarah and I received the email from his principal yesterday announcing that masks are now...