Dear Bible Center family & friends,
Welcome to church! Thanks for visiting on campus, online, or on TV.
This weekend we continue our 14-week "Wholly Transformed" series, walking verse by verse through the New Testament book of James.
Several weeks ago, we began with two introductory messages on the roles that God's Word and suffering play in our spiritual transformation. Last weekend we studied the transformative power of mercy in our lives. You can listen to these messages on our app, on our sermon podcast, or on the series page here.
Today we'll study James 2:14-26 in a message titled, "Transformed Through Faith." This is probably the most famous passage in James with well-known statements such as, "I will show you my faith by my deeds," and "faith without works is dead."
Having a vibrant faith is our goal for all Jesus-followers, including our students at Bible Center School. Sarah and I are thrilled to have them minister to us in our morning services this morning, being reminded by Principal Schafer and others that faith isn't limited to adults!
Which of the following equations is correct, according to what James teaches in these verses?
Good Works = Salvation
Faith + Good Works = Salvation
Faith = Salvation – Good Works
Faith = Salvation + Works
The answer to this riddle is crucial to our eternal destiny and for our impact on the world around us. Since the topic is so important to Jesus, James, and Paul the Apostle… I would encourage you to take notes, follow along with the sermon notes on the app, or skip directly to the printable sermon notes here.
Transforming with you,
Matt Friend
Lead Pastor
Thursday | January 27
Friday | January 28
College and Young Adult Game Night | 8:30 PM | BCS Campus
Sunday | January  30
(Kids/Students Schedule | Groups Schedule)
8:45 AM | On Campus & Online
10:00 AM | On Campus, Online, WCHS-TV
11:15 AM | On Campus, Online
Tuesday | February 1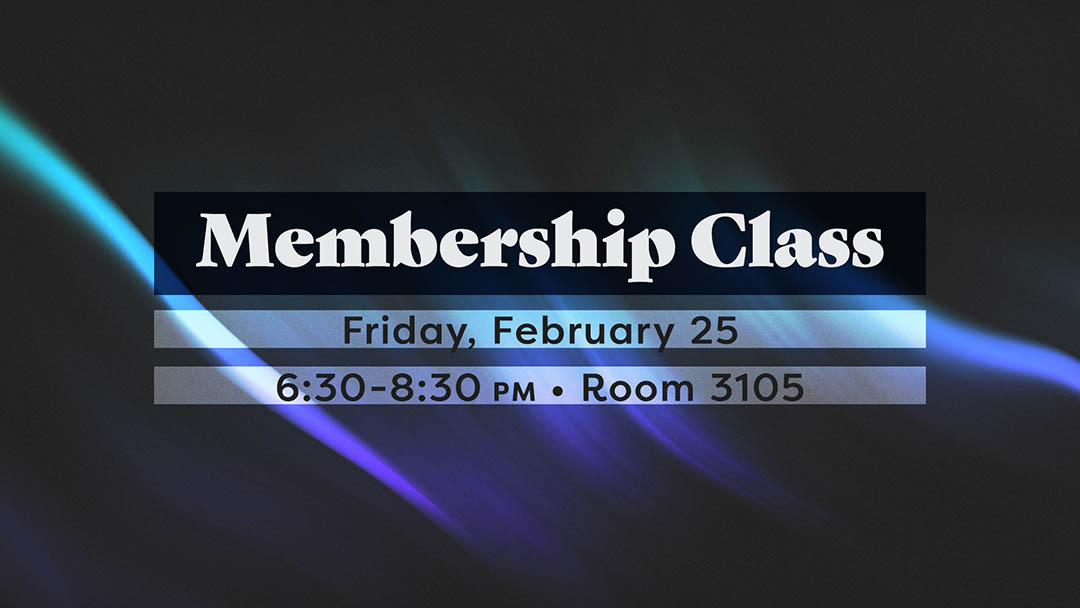 Join our pastors and staff for our multi-session Membership Class! Take a peek behind the curtain at our core beliefs, discipleship mission, gospel vision, strategic plan, core values, staff team, and ministry practices. We'll answer your questions and get to know each other. It's essentially a time for you to interact with our staff and others considering membership.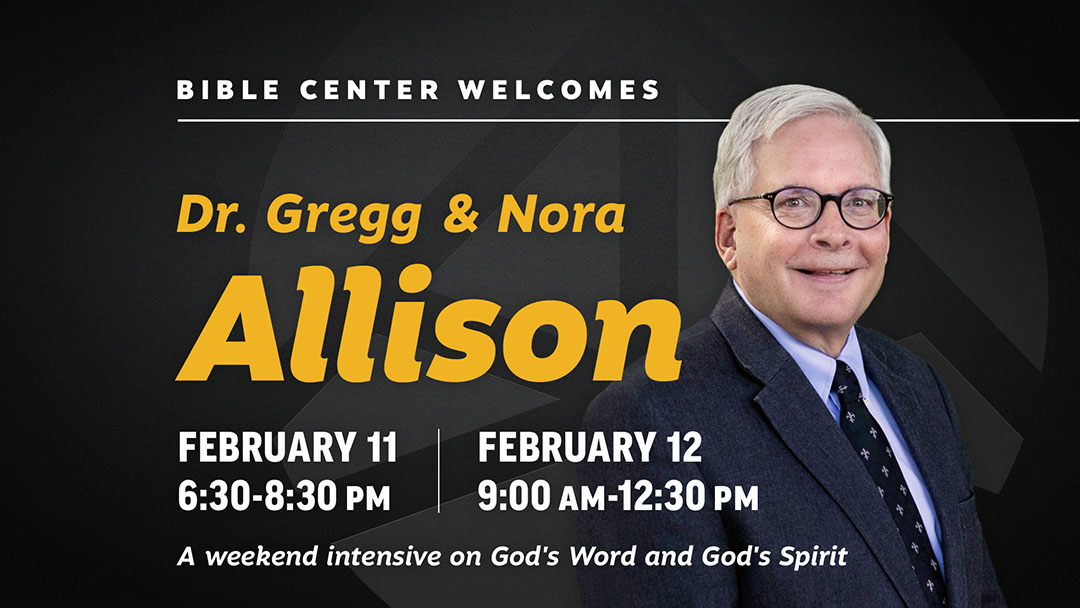 At Bible Center, we talk much about the written Word of God; however, have you ever wondered what role the Holy Spirit plays in our transformation? What does it mean to be filled with the Spirit? What must we do to be filled with the Spirit? How can we walk in the Spirit with our families, friends, colleagues, and neighbors? Dr. Gregg and Nora Allison will answer those questions for us this weekend, both through their teaching and stories from life, family, and ministry.
Registration is free; however, we want to have plenty of seats and refreshments for you. Child care provided if pre-registered.
Stay Up to Date with the Saturday Round-Up
A weekly email delivered to your inbox with the weekend bulletin, Pastor's blog, upcoming events, and the latest news.