Dear Bible Center family & friends,
Welcome to church! Thanks for visiting on campus, online, or on TV.
This weekend we continue our 14-week "Wholly Transformed" series, walking verse by verse through the New Testament book of James. You can watch or listen to any of these messages on our app, on our sermon podcast, or on the series page here.
Today we'll study James 3:13-18, six of the most peculiar verses in the entire book…
Who is wise and understanding among you? Let them show it by their good life, by deeds done in the humility that comes from wisdom. But if you harbor bitter envy and selfish ambition in your hearts, do not boast about it or deny the truth. Such "wisdom" does not come down from heaven but is earthly, unspiritual, demonic. For where you have envy and selfish ambition, there you find disorder and every evil practice.
But the wisdom that comes from heaven is first of all pure; then peace-loving, considerate, submissive, full of mercy and good fruit, impartial and sincere. Peacemakers who sow in peace reap a harvest of righteousness.
What is James teaching us here? Why is this so important? How can we put this teaching into practice in everyday life: in our family, at work, at church, with our friends, in our dorm rooms, or on the ballfield?
Let me encourage you to take notes, follow along with the sermon notes on the app, or skip directly to the printable sermon notes here.
Praying heart-transformation for you and me,
Matt Friend
Lead Pastor
Thursday | February 10
Friday, February 11
Saturday, February 12
Weekend Conference with Dr. Gregg & Nora Allison, 9:00 AM-12:30 PM
College & Young Adults Game Night, 8:00-10:30 PM
Sunday | February 13
(Kids/Students Schedule | Groups Schedule)
8:45 AM | On Campus & Online
10:00 AM | On Campus, Online, WCHS-TV
11:15 AM | On Campus, Online
Tuesday | February 15
Wednesday | February 16
6 PM | Awana (2 yrs old-5th Grade)
6 PM | Middle School (MSM)
7 PM | High School (HSM) | School Campus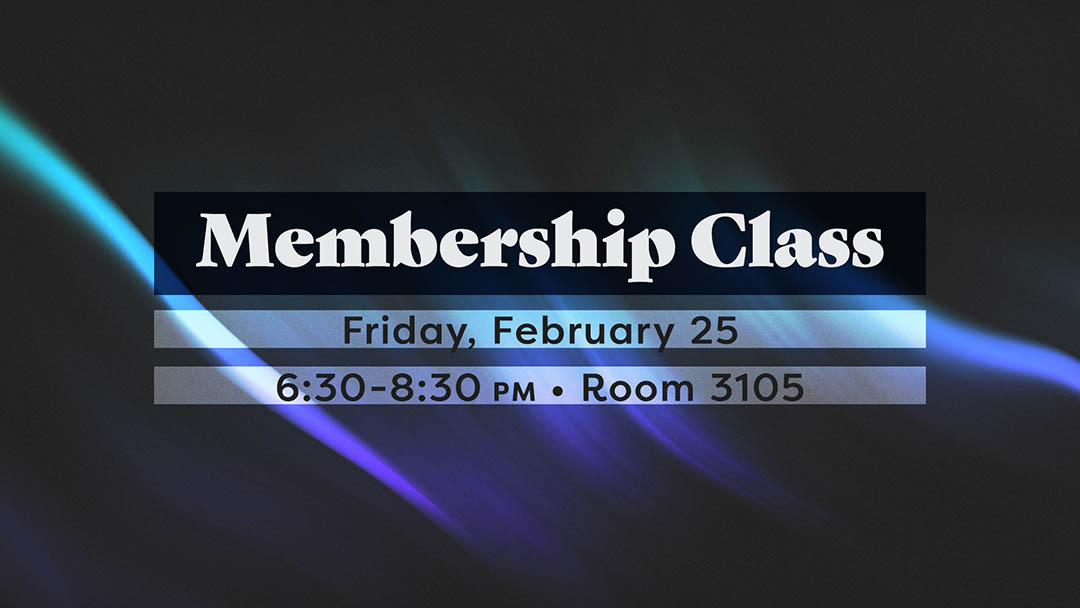 Membership Class
February 25 | 6:30-8:30 PM
Join our pastors and staff for our multi-session Membership Class! Take a peek behind the curtain at our core beliefs, discipleship mission, gospel vision, strategic plan, core values, staff team, and ministry practices. We'll answer your questions and get to know each other while interacting with our staff and others considering membership.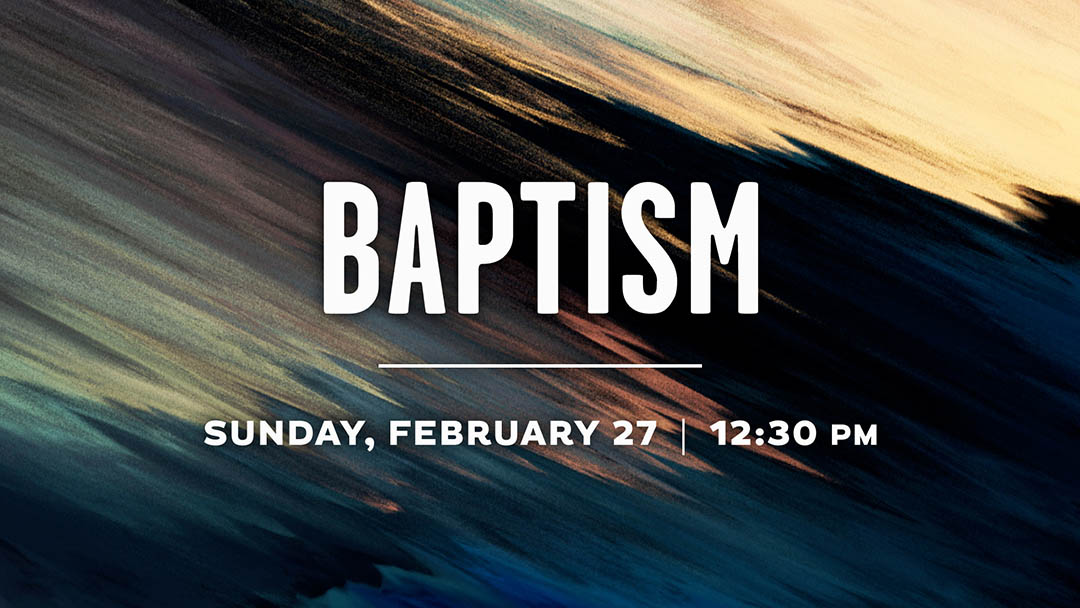 Baptism Service
February 27 | 12:30 PM
Ready to go public with your faith in Jesus? Get baptized! Your friends and family can gather in the Worship Center after the morning services (12:30 PM) to celebrate with you. Let Pastor Matt know that you're ready to take this next step in your spiritual journey.  More Info
Church Life
---
Weekend Conference with Gregg & Nora Allison
At Bible Center, we talk much about the written Word of God; however, have you ever wondered what role the Holy Spirit plays in our transformation? What does it mean to be filled with the Spirit? What must we do to be filled with the Spirit? How can we walk in the Spirit with our families, friends, colleagues, and neighbors? Dr. Gregg and Nora Allison will answer those questions for us this weekend, both through their teaching and stories from life, family, and ministry.
Registration is free; however, we want to have plenty of seats and refreshments for you. More Info
Nominations for Elders and Deacons
Church members are invited to submit names for consideration for the positions of Elder and Deacon for the new fiscal year starting July 1. The Nominating Committee meets to consider your nominations in March and April. Email Sheri Skidmore with your nominations.
Save the Dates | Member Meetings
This year's Member Meetings will be held at 6 PM on March 20, June 26, and September 25. Mark your calendars now, and plan to join us.
Employment Opportunities
Two part-time positions are available in the Facilities Department. Contact Steve DeBord at sdebord@biblecenterchurch.com or (304) 346-0431.
Serve
---
Special Events Child Care Team
A team is being developed to provide childcare for special events. If you love kids and would like to make a little extra money, complete this form. Contact Julianna Vogt for more information. Adults and teens are welcome.
Kids
---
Baptism Class
Sunday, February 20 | 8:45 AM | Parents are invited to Base Camp with their children if they are interested in learning more about baptism. Pastor Steve Neill will discuss baptism and answer questions.
Child Dedication
Sunday, March 20 | 5 PM | For current members or members-in-process | Child Dedication at Bible Center is now held on Sunday evenings in conjunction with Member Meetings, and has a three-fold purpose:
Parents dedicate their child(ren) to God.
Parents dedicate themselves to raising their child(ren) in obedience to the gospel of Jesus Christ.
As fellow members (or members-in-process), the Bible Center membership commits to helping parents raise their children within our covenant community.
Ready to dedicate your baby or small child? View the schedule, FAQs, and more info, or register now.
College & Young Adults
---
Game Night
Saturday, February 12 | 8:00-10:30 PM | Church campus | Music, Pancakes, Board & Video Games | Invite your friends and plan to join us for a night of fun! For more info, contact Emma Neill: (603) 937-0160 or Jagur Smith: (304) 437-3408.
Bible Center School
---
Employment Opportunity
We are now hiring a Middle School English teacher! Looking for a qualified, self-motivated person who has a love for teaching English and Reading. Applicants must be willing to teach all learners and create an environment where students thrive through engaged learning. Please email Principal Schafer for more information.
Bible Center Preschool
---
Employment Opportunities
This spring, Bible Center's preschool program will expand to include children from birth (6 weeks old) to 2 years old. We are looking for team players who are passionate about building into future generations by caring for young children while inspiring a love for learning. We are currently receiving applications for open positions.
Complete the application here. Jane Jackson-Fowler, Director of Preschool Ministries, will follow up with applicants. Positions available:
1 Lead teacher
1 Aide/Assistant Teacher
1 Floater
Stay Up to Date with the Saturday Round-Up
A weekly email delivered to your inbox with the weekend bulletin, Pastor's blog, upcoming events, and the latest news.