Baptism. Jesus-followers have been celebrating it for nearly two millennia.
"We baptize you in the name of the Father, the Son, and the Holy Spirit," the church exclaims. At that moment, the new Jesus follower is plunged beneath the water and quickly brought up again to the sound of claps and cheers.
The setting varies from continent to continent and culture to culture. Jesus-followers have been baptized in everything from creeks and rivers to swimming pools and horse troughs.
So, why be baptized? 7 reasons…
#1 – Jesus calls you to do it
In one of His final and most repeated speeches, before ascending back into heaven, Jesus commissioned His followers to be baptized. He designed it to be the first public testimony of our salvation.
Baptism isn't something we do to make God like us or a means of earning our way to heaven. No, the good news we hold dear declares that God created all things, sin broke all things, yet Jesus came to save all things. Put another way, the gospel announces that Jesus died on the cross to pay for all our sins, was buried, and rose again to offer us eternal life!
Only faith in Jesus can save.
However, the first step after deciding to follow Jesus is being baptized as soon as possible. This is why it's often called "believer's baptism."
Enjoy deeper study? Read Acts 2:41; 8:12; 26-38; 9:18; 10:47-48; 16:13-15, 31-34; 18:8; 19:3-5; and Galatians 3:27.
#2 – It's what genuine Jesus-followers do
Except in rare and extenuating circumstances (such as death-bed conversions), nearly every Jesus-follower gets baptized as soon as possible.
Being momentarily "buried" beneath the water and rising triumphantly from the water publicly confesses that we believe in the death, burial, and resurrection of our Lord Jesus Christ.
Enjoy deeper study? Read Mark 1:4-5; John 3:23; Acts 8:12, 26-38; Romans 6:1-11; 10:9; 1 Corinthians 15:1-58; and Colossians 2:11-12.
#3 – It symbolizes that your sins have been forgiven
Baptism is at least an outward symbol of an inward reality. It's much more than that; however, it's never less than that. Baptism is a public symbol that our sins have been forgiven and washed away.
Early in the life of Christianity, as seen in the book of Acts, baptism took place near the time of one's salvation without much delay. Jesus-followers were eager for everyone to know that their sins were washed away.
Enjoy deeper study? Read Acts 2:38; 22:16; Titus 3:5.
#4 – It symbolizes what God is doing to you on the inside
Have you turned from your sin and trusted Jesus? Is your desire now to live and love like Him? Be encouraged… The faith that's burning in your heart is a gift from God!
Thankfully, not only has Jesus saved you; He's also changing you from the inside out by the Spirit who now lives in you.
The water of baptism not only pictures our initial salvation (the washing away of our sins); it also symbolizes our ongoing transformation whereby the Spirit cleanses us daily!
Enjoy deeper study? Read Acts 8:9-13, 18-24; Titus 3:5; and 1 Peter 1:3-9.
#5 – It's a public celebration that you are part of God's family
Last Sunday our middle daughter turned 16. Yesterday she took (and passed!) her driver's license test. On the way to the DMV, my wife Sarah stopped by our safe deposit box at our bank to pick up her birth certificate and passport, just in case further identification was needed.
Baptism functions in the same way. It identifies us as part of Jesus's spiritual family.
At our church, this is why we ask the congregation to help us, at least verbally, to baptize each person. I ask them to say with me aloud, "We baptize you in the name of the Father, the Son, and the Holy Spirit."
Baptism is a family affair.
Enjoy deeper study? Read Matthew 28:18-20; John 4:1-2; Ephesians 4:3-6; and 1 Corinthians 12:12-13.
#6 – It connects you to Noah's ark
"Huh? What does Noah's ark have to do with baptism?"
Admittedly, this is the aspect of baptism least talked about today. However, if it was important enough for God to mention it in the New Testament, it's important for us.
This aspect of baptism requires us to sacrifice a few brain cells, but it's worth it. Think with me…
In Genesis 7, God records the historical, biblical account of the catastrophic flood.
According to Jesus, Noah, the flood, and the ark were literal.
The New Testament picks up on that literal event and applies it figuratively.
Peter uses a real event as a baptism illustration (1 Peter 3:20-21).
The same water that brought judgment on the world is the same water that held the ark up and moved it along.
Conversely, just as God brought Noah's family safely through judgment, so Jesus will bring us safely through judgment and move us along in the Christian life.
Baptism is a public illustration that Jesus is the only "ark" that can save us from the "flood" of God's judgment to come.
Enjoy deeper study? Read 1 Peter 3:20-21 and Genesis 7:1-24.
#7 – It's a way to spiritually and supernaturally experience the presence of Jesus
In a way that we can't fully understand, baptism provides a spiritual connection between heaven and earth where the presence of the Father, Son, and Holy Spirit are more deeply experienced.
Matthew, Mark, and Luke record this unusual manifestation of God's presence at Jesus' baptism when the Father spoke from heaven and the Spirit descended like a dove. Paul makes a similar point in his letter to the Romans…
Don't you know that all of us who were baptized into Christ Jesus were baptized into his death? We were therefore buried with him through baptism into death in order that, just as Christ was raised from the dead through the glory of the Father, we too may live a new life. For if we have been united with him in a death like his, we will certainly also be united with him in a resurrection like his. For we know that our old self was crucified with him so that the body ruled by sin might be done away with, that we should no longer be slaves to sin—because anyone who has died has been set free from sin. Now if we died with Christ, we believe that we will also live with him (Romans 6:3-8).
The Anglican bishop N. T. Wright describes it this way…
The important thing is that in the simple but powerful action of plunging someone into the water in the name of the triune God, there is a real dying to the old creation and a real rising into the new, with all the dangerous privileges and responsibilities that then accompany the new life as it sets out in this as-yet-unredeemed world. Baptism is not magic, a conjuring trick with water. But neither is it simply a visual aid. It is one of the points, established by Jesus himself, where heaven and earth interlock, where new creation, resurrection life, appears within the midst of the old.
What does this all mean? I don't know for sure. No one does. Yet, I wholeheartedly believe it.
Enjoy deeper study? Read Matthew 3:13-17; Mark 1:9-11; Luke 3:21-22; and Romans 6:1-14.
Ready to be baptized?
Get baptized at our next baptism service on Sunday, February 27, 2022, at 12:30 PM! Let me know here that you're ready to go public with your faith.
If you're reading this after that date, learn more and register here.
Matt Friend, a Charleston native and tenth-generation West Virginian, graduated from the Southern Baptist Theological Seminary, has served in pastoral ministry since 2002 and at Bible Center Church since March 1, 2016 (as our sixth Lead Pastor). He and Sarah (his high school sweetheart) are raising two teenage daughters, Katie and Riley, and a son, Kadyn. Together, they are advocates for adoption and all things West Virginia. In his free time, he enjoys reading, camping, hiking, kayaking, and spending time with his family and two dogs, Queso and Wasabi.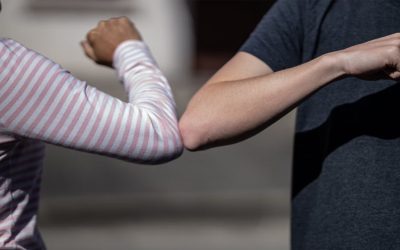 Today my son walked into school without a mask for the first time in almost two years. Instead of walking, I should probably describe him as having floated into school! When Sarah and I received the email from his principal yesterday announcing that masks are now...