SUNDAY, NOVEMBER 6
9:30 & 11:00 AM
(View Schedules)
Worship Service (Speaker: Pastor Mike Graham)
Baptism
Life Groups
FRIDAY, NOVEMBER 11
10 AM | BCS Veterans Day Program
9 PM | MSM/HSM Insomnia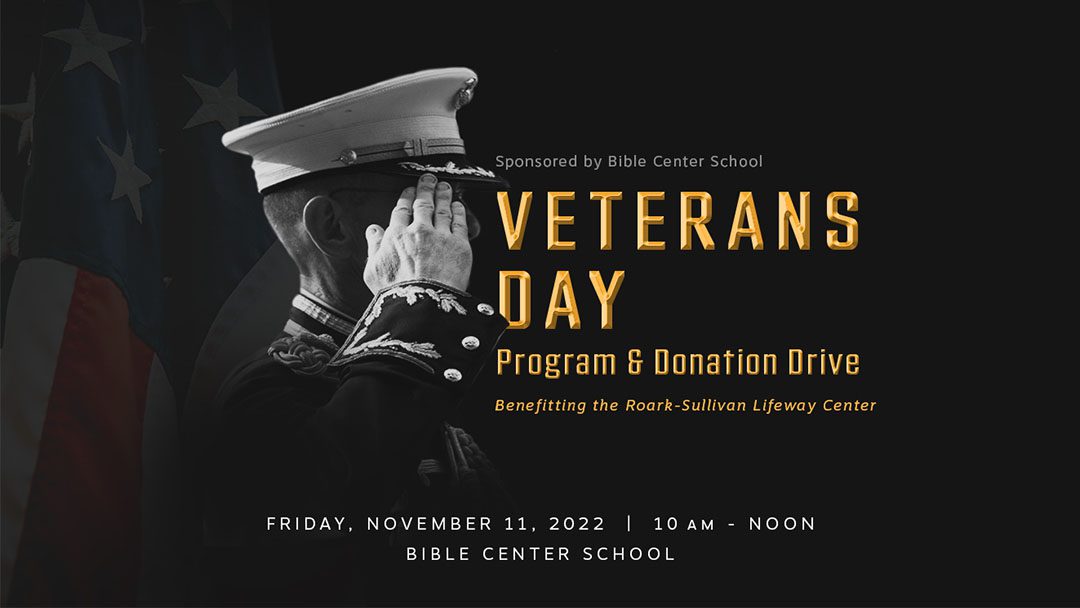 BCS Veterans Day Donation Drive
Friday, November 11 | 10 AM | at Bible Center School | BCS is hosting its annual Veterans Day Program to honor the men and women who have served our country. Donations to support local veterans will be received through Noon in the school parking lot. View items needed and learn more.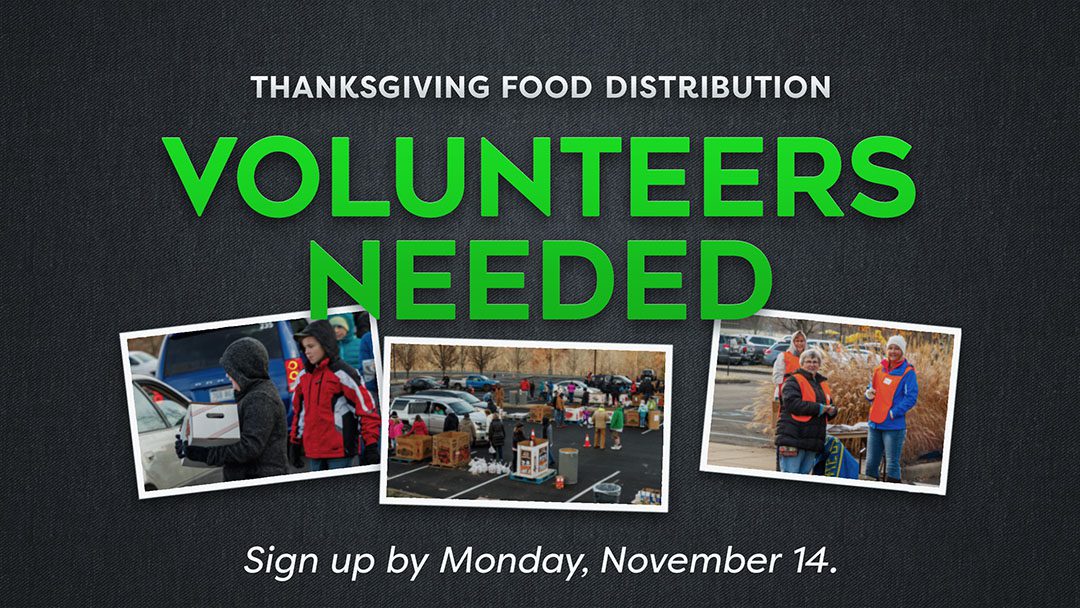 Thanksgiving Food Distribution
Donations (boxes of stuffing mix) are being received to help with Union Mission's Thanksgiving Food Distribution. Donations can be dropped off behind the fireplace. Our goal is 500 boxes. To help with the distribution on November 19, register here.
Movie Night Helpers
Polar Express Family Movie Night is a wonderful opportunity to serve families with a magical night out during the Christmas season. We need volunteers to set up and clean up, welcome and direct families at the door, serve pizza and cookies, run the photo booth, and make and serve hot cocoa and popcorn. Sign up today! 
BCS Christmas Craft & Vendor Show
Friday, November 18 (10 AM-Noon) | Saturday, November 19 (11 AM-3 PM) | Bible Center School will hold its 3rd Christmas Craft & Vendor Show. Come shop for yourself or check some names off your Christmas list and help support BCS. Invite your friends, and bring the whole family!
Memorial Poinsettias
Order by November 20 | Bible Center will soon be decorating our church with beautiful poinsettias in memory of those who have shared with us the joys of the seasons past.  Order online, or check out the details here.
OWLS (55+) Greenbrier Trip
Thursday, December 1 | Leave at 7 AM from Bible Center Church | Return between 5-6 PM | Cost: $10 + lunch/spending money. Space is limited to 45 seats. Registration is required to reserve your spot.
Insomnia
November 11-12 | 9 PM-6 AM | Bible Center School | Get ready for an action-packed night filled with bowling, Skyzone, inflatables, tasty Chick-fil-A, and all kinds of crazy games. Sign up now! And don't forget to fill out your waiver for Skyzone. Cost: $55. For questions, email Pastor Josh or Pastor Ryan. We can't wait to see you there!
Night on the Polar Express
December 2 | 6-8 PM | Join us for a family movie night featuring The Polar Express. Pizza, cookies, and hot cocoa will be provided. Pajamas, slippers, and blankets are encouraged! Registration is required since space is limited. Parents must stay with their children for the entirety of the event.
Bible Center Preschool (Birth to 3)
We are looking for team players who are passionate about building into future generations by caring for young children.
Teachers and aides | Interested persons should apply online.
Bible Center School
Substitute Teachers | Applicants may choose which grade levels they are most comfortable with and which days of the week they are available. All applicants will receive training prior to their first time subbing in the classroom. Please email Assistant Principal, Emily King to apply.
Aftercare Attendants | Available Hours: Monday-Friday 3:00-5:30 PM. Applicants may choose the days and hours they are available. Great opportunity for high school and/or college students! Please email Assistant Principal, Emily King to apply.
Want the weekly news delivered to your inbox?
Subscribe to the Saturday Round-Up