SUNDAY, JANUARY 29
9:30 & 11:00 AM
Worship Service
(Speaker: Ted Williams)
TUESDAY, JANUARY 31
WEDNESDAY, FEBRUARY 1
6 PM | Awana & Middle School Ministry
6 PM | Prayer Group
6 PM | Foster/Adoption Support Group
7 PM | High School Ministry (BCS Campus)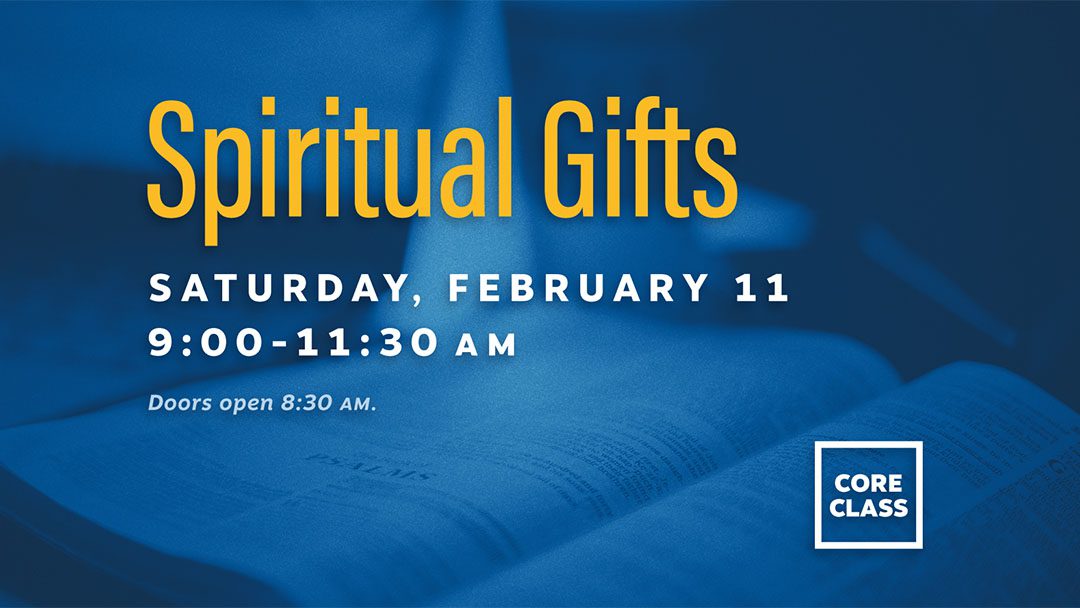 Spiritual Gifts Core Class
Saturday, February 11 | 9:00-11:30 AM | What makes you uniquely you? How do you fully experience the joy of your purpose? What is God's plan for you? Join us for this informative class led by Pastor Mike Graham. Registration is requested in order to prepare materials and refreshments. Doors open at 8:30 AM. Coffee and a light breakfast will be available.
Life Groups for Women | Winter Kick-Off
Sunday, January 29 | 6 PM | Room 3101/02 | Ladies, need help finding your "crew"? Come to our Winter Kick-Off and learn about available women's groups, this session's topics and when/where to meet. Let's do life together!
Wednesday Evening Prayer Group
6 PM | Room 3101 | A time of prayer, fellowship, and encouragement. The group meets weekly, but come whenever you can! Led by Nick Munoz and Joe Martin.
Women's Spa Night: Relax • Recharge • Rejuvenate
Friday, February 17 | 6:00-8:30 PM | Need an evening to relax, recharge and rejuvenate? Come dressed to relax and enjoy a ladies spa night. There will be a devotional, manicures, make your own sugar scrub, chair massages (additional cost), yoga, a relaxation room and snacks. Registration: $10 per person. See you there!
Baptism
Sunday, February 26 | Ready to go public with your faith in Jesus? To take this next step in your journey with Christ, register today, and we'll be in touch with details! Questions? Contact Pastor Matt Garrison. 
Club 4/5 Parent Info Meeting
Sunday, January 29 | 6 PM | Parents of 4th-5th graders are invited to hear about a new opportunity for their kids. We'll also have food and games. Register by January 28.
Dodgeball Tournament
Saturday, February 18 | 10 AM-Noon | BCS Gym | We'll be hosting a Dodgeball event for kids in grades 3-5. Pizza will be provided. Invite a friend and join in the fun! The cost is $5. Drop-off at 9:30 AM. Must register to play. Contact Pastor Steve Neill with questions.
Don't Miss Out: Subscribe Today!
This year, we are communicating with you a little differently to help you get the information you need most. In addition to streamlining our content, we want to make sure our lists are up-to-date, so we are starting fresh! To be added to the new list(s) of your choice, please subscribe here.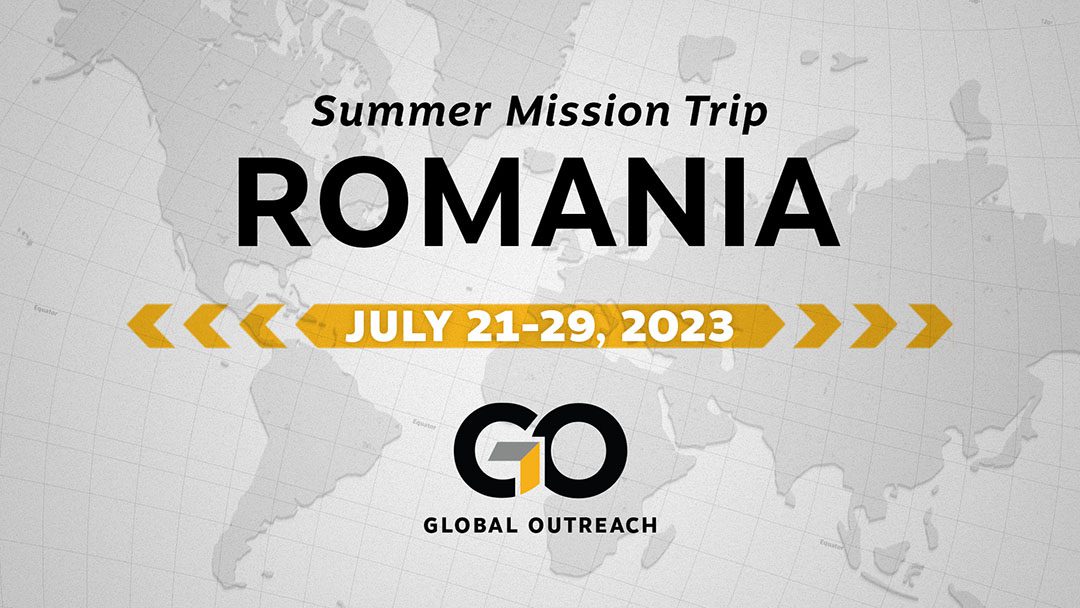 Romania Mission Trip
Join us on our summer Mission Trip to Romania! Team members will be ministering with our Global Partner, Iulian, and his Life Romania team. Our team will help run a sports camp where the gospel of Jesus will be shared with the local youth. Athletic ability not required—but if you have it—bring it! Apply today!
Want the weekly news delivered to your inbox?
Subscribe to the Saturday Round-Up