A Half-Day Intensive on Historical Theology
On Campus | Online
Registration is free, but we'll need to know whether you're planning to attend on campus or online so we can provide socially distanced seating.
Have you ever wondered when and how ancient letters (seemingly written by humans) came to be recognized as God's Word? What evidence do we have that the doctrine of the Trinity wasn't conjured up by the Church? What have Christians believed for nearly two millennia about things like: the Holy Spirit, God's creation, angels and demons, the rapture, the end times, and the second coming of Jesus? This weekend will answer those questions.
Connections Close to Home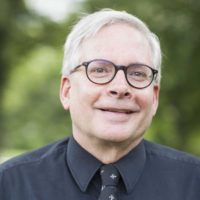 Dr. Gregg Allison was one of Pastor Matt and Mike's favorite professors at The Southern Baptist Theological Seminary, where he has taught since 2003.
He's is one of the world's premier scholars—both in Systematic and Historical Theology.
His decades of experience include:
Teaching at Trinity Evangelical Divinity School (Deerfield, Illinois) and Western Seminary (Portland, Oregon).
Serving as a Campus Crusade (Cru) missionary in Italy.
Pastoring in Lugano, Switzerland.
Serving as secretary of the Evangelical Theological Society.
Leading as an Elder at Sojourn Community Church (Louisville, KY) – where he served on the Elder Board with our own Pastors Matt Friend and Mike Graham.
Consulting church planters in the Sojourn Network.
His favorite credentials include being a husband to Nora, father, and grandfather.
World-renowned Author and Speaker
Dr. Allison's books are being used in churches and seminaries around the world to shape pastors, missionaries, and entire congregations.
50 Core Truths of the Christian Faith
Historical Theology: An Introduction to Christian Doctrine
Sojourners and Strangers: The Doctrine of the Church
Roman Catholic Theology and Practice: An Evangelical Assessment
The Unfinished Reformation: What Unites and Divides Catholics and Protestants after 500 Years
The Baker Compact Dictionary of Theological Terms
Life in the Age of the Spirit
Who is the Holy Spirit and how does He work?
Schedule | Saturday, March 20
8:30-9:20 AM
-God's Word
-The Triune God
-God the Father
9:30-10:20 AM
-God the Son
-God the Spirit
-God's Creation
10:30-11:20 AM
-Angels & Demons
-Humanity
-The Fall & Effects of Sin
11:30-12:20
-Salvation
-The Church
-Last Things
How to Find Us
100 Bible Center Drive • South Charleston, WV 25309
The Church Campus is located just off Rt. 119 (Corridor G). If you are traveling south turn left onto Parkway Road (mile marker 74.4) just past the Southridge Shopping Area. Parkway Road is the first left past Moses Factory Car Outlet. Turn right onto Bible Center Drive.