Pure Hope Parents' Weekend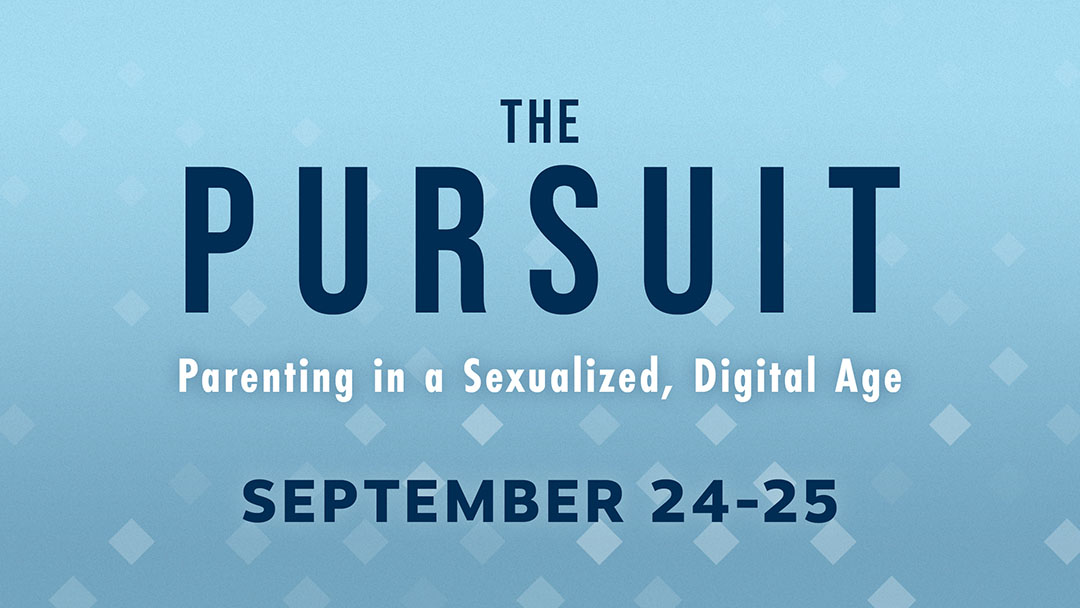 The Pursuit: Parenting in a Sexualized, Digital Age
A free 2-day event proclaiming hope and equipping men and women to lead their families and communities in the pursuit of purity. How can we talk to our kids about today's difficult topics? This free 2-day event will tackle just that. Gain insight, an enhanced perspective, and practical tools that will help navigate parenting in today's world.
About the Weekend
The Pursuit: Parenting in a Sexualized, Digital Age
is a 4-session seminar aimed at equipping parents to gain a deeper understanding of what the Bible teaches about sex, identity, and the pursuit of purity. As parents grasp the biblical narrative of sex, they'll grow in their confidence in talking about these issues with their kids. Additionally, parents will come away from this with a plan for addressing technology and its impact on their family.
Session Topics Include:
Understanding God's Story of Sex
Having Conversations About Sex
Navigating a Sexualized Digital Age
Inviting Others Into The Pursuit
View the
pureHOPE
website for more information.