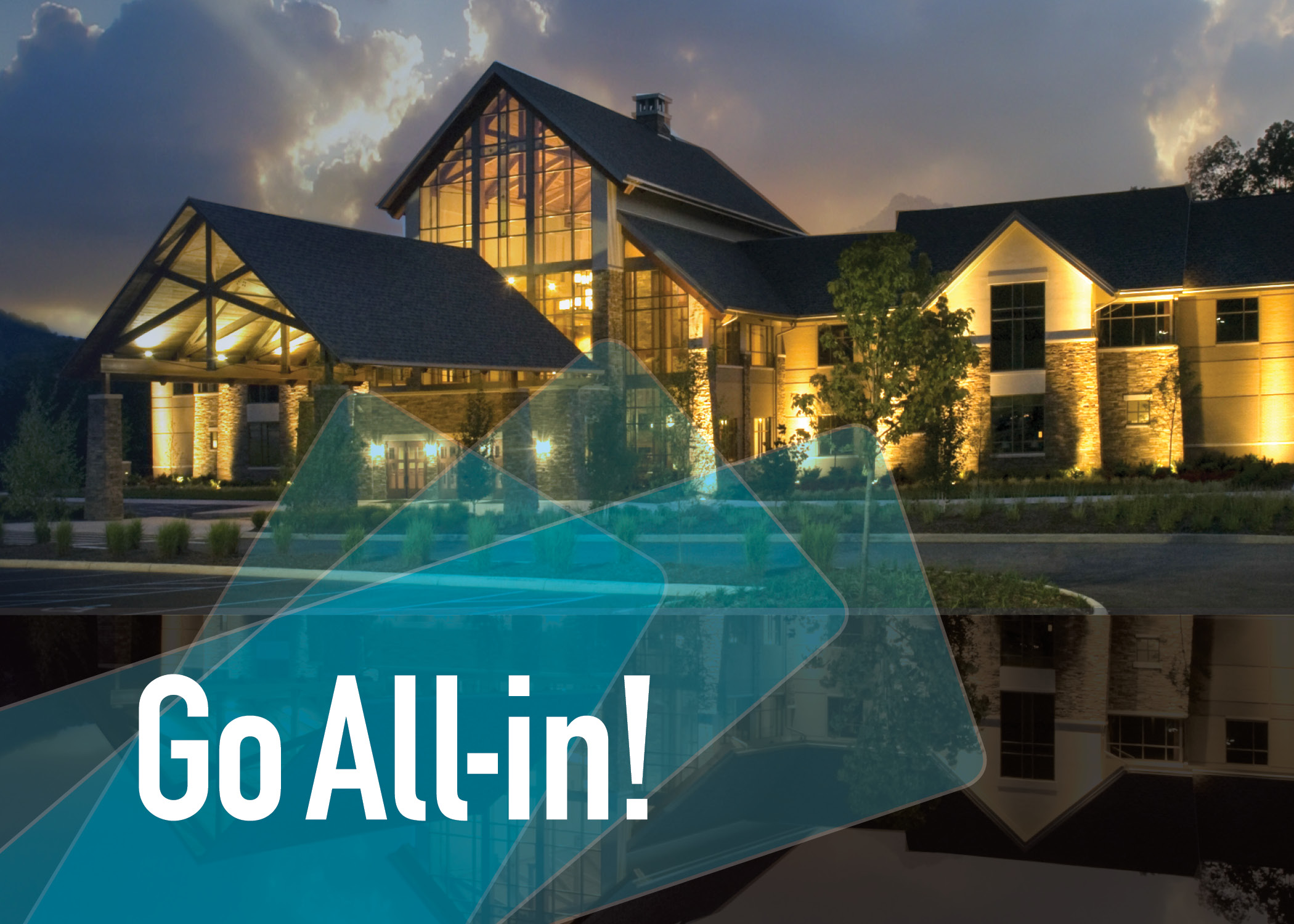 What is the All-in! Challenge?
On April 29 of last year, our church family launched a one-year blitz to pay down the principal of our debt. Since then, all gifts (above and beyond our regular giving) have been applied directly to the principal of our loan, paying it down dollar for dollar.
How's it going so far?
By God's grace, our principal debt has been lowered by $2,308,015.25! The Bible Center family continues to model the generosity of Jesus!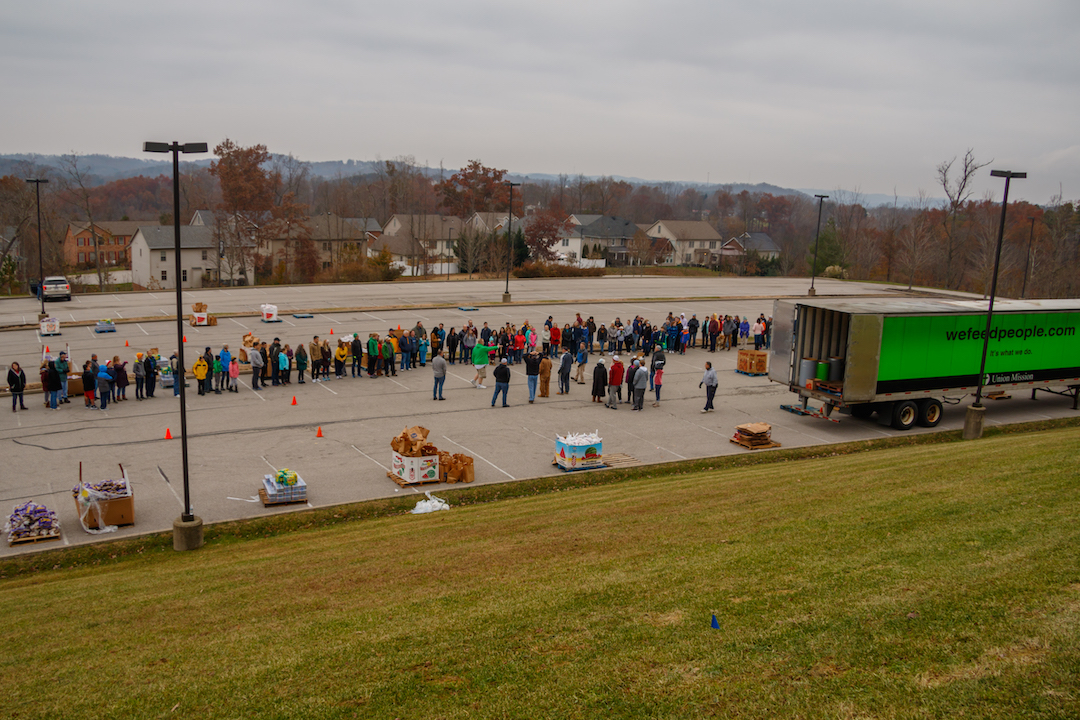 Thanksgiving Food Distribution – Your generosity allows us to reach our city in a variety of ways all year long.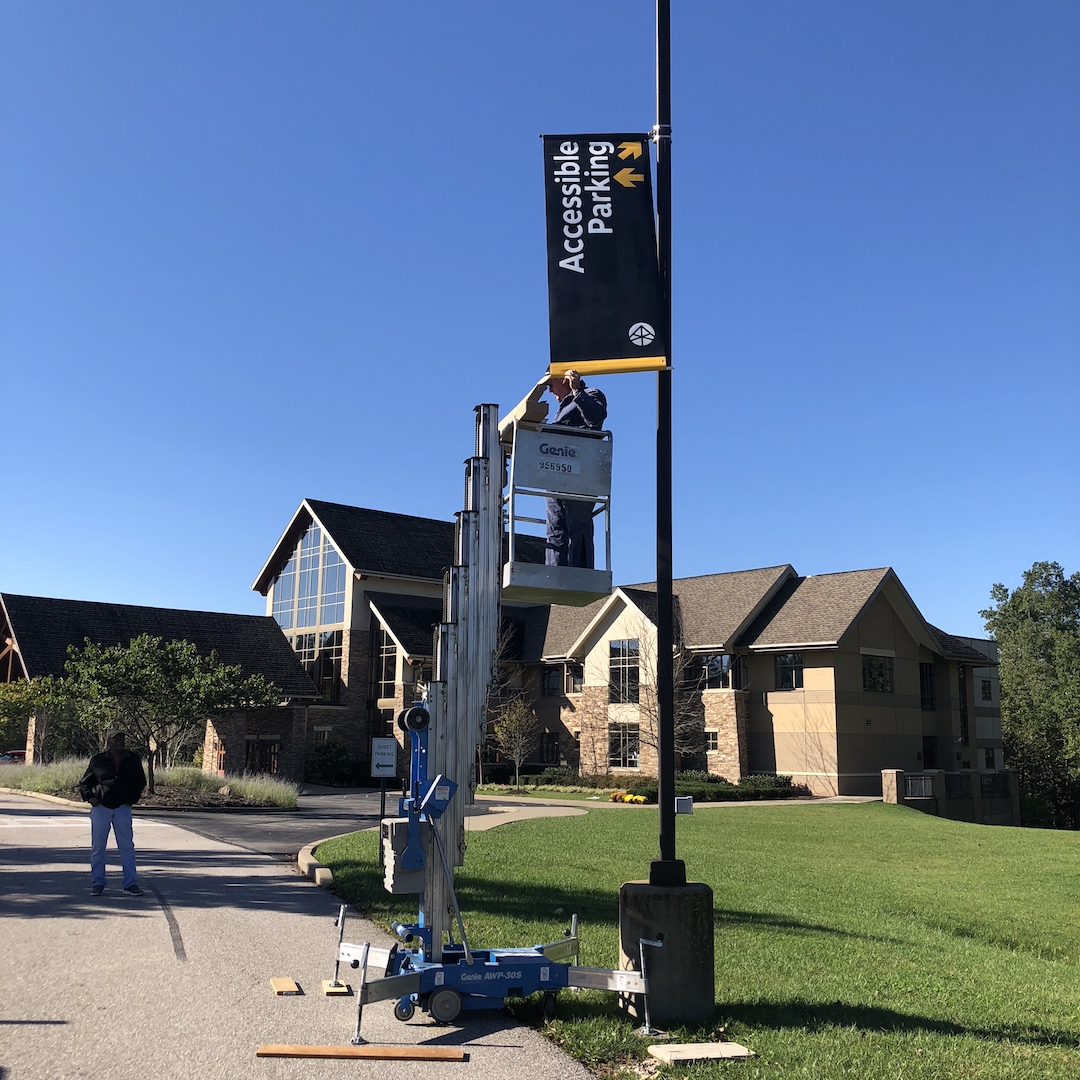 God blessed us with the provision of our Southridge Campus more than 10 years ago. May we continue to use it for His glory for decades to come.
How much further do we have to go?
The remaining principal of our debt is $10,227,618.18. (This is an incredible reduction from the original $26,000,000 cost of moving to Southridge back in 2008.)
We are only $227,618.19 away from lowering our debt by 1-digit, turning that "10" into a "9." Let's do it! Could we pool our resources to eliminate the debt altogether?
What is the urgency?
For the first time in 10 years, on May 1, our monthly mortgage payment (principal & interest) gets absorbed into the general budget.
The larger our monthly mortgage payment, the more adjustments we'll be forced to make to our current ministries.
The smaller our monthly mortgage payment, the more resources we can devote to life-transformation…for the gospel and for the city.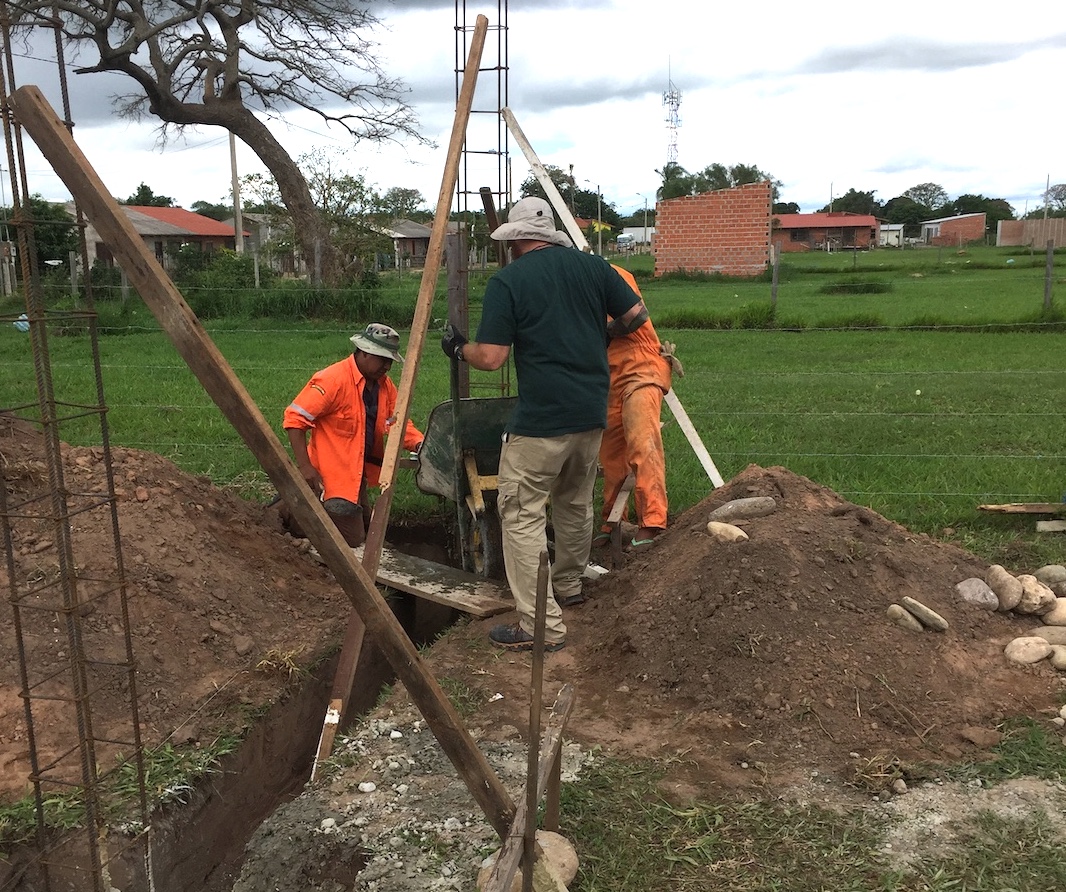 GO Team Bolivia – Your giving allows us to fund both local and global ministries, giving hope through the good news of the gospel.
Baptism – Our prayer is that more people will become followers of Christ!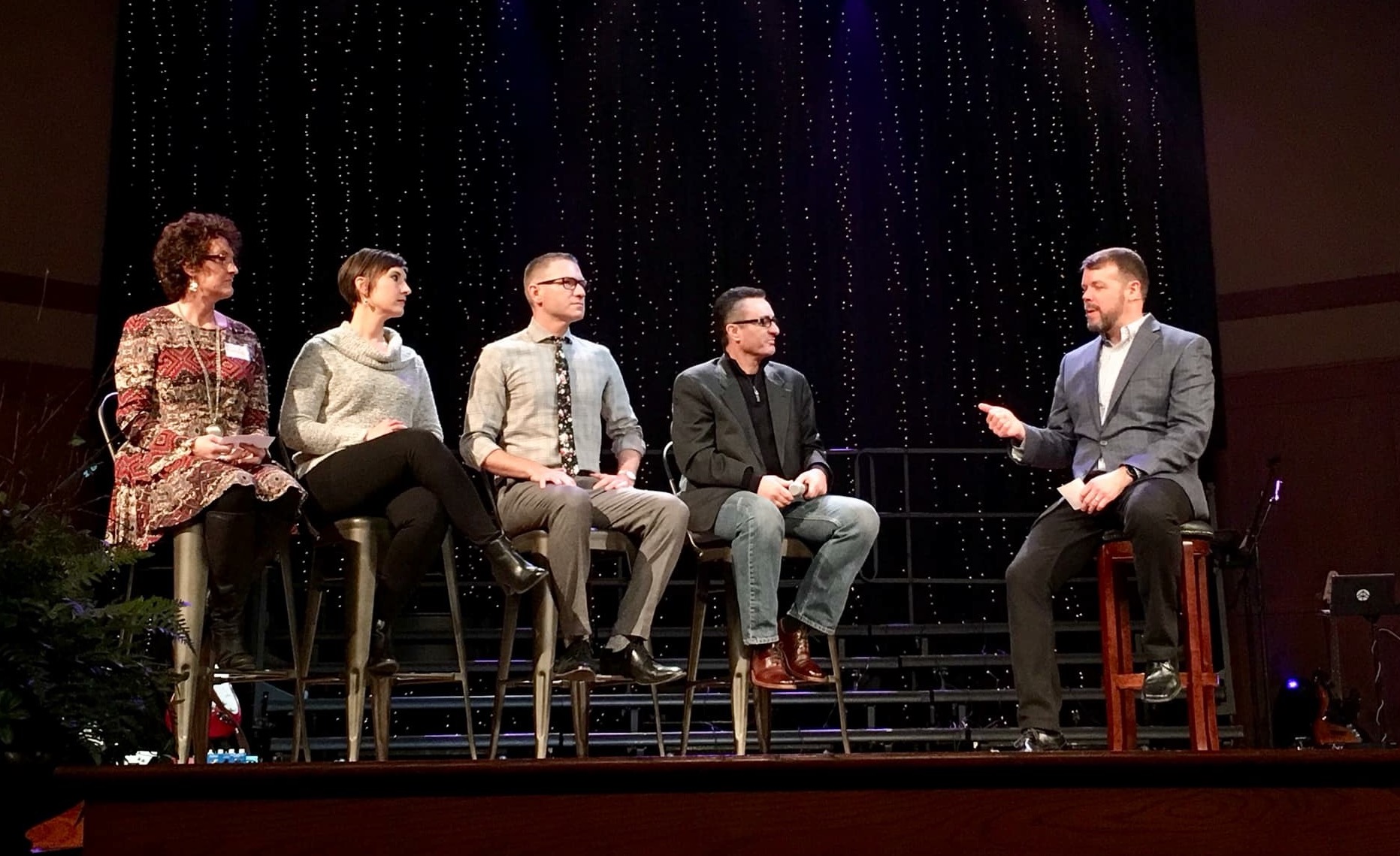 Celebrate Recovery launched in 2019 to offer hope and healing to anyone struggline with hurts, habits, & hang-ups.
Imagine…
Seeing 135 more baptisms and welcoming 146 more members in the next three years just like we've done in the last three years.
Developing our new ballfields into regulation athletic fields… enjoyed by families throughout the Kanawha Valley.
Enlarging our counseling center to bring more healing to those struggling with hurts, habits and hang-ups.
Expanding Bible Center School to provide the best Christian education in Kanawha County for grades K-8 (and beyond?).
Opening a new wing in Bible Center Preschool to serve families with infants and toddlers.
Resourcing our city ministries team to help us make an even greater impact.
Enlarging our ministry to families with special needs.
Outfitting our Foster Closet to serve even more families in our tri-county area.
Reaching the 37,000 children and students in Kanawha County under the age of 18… 26,000 of whom attend our public schools.
How would reducing the debt help?
Reducing our debt by May 1st would significantly impact our mortgage payments.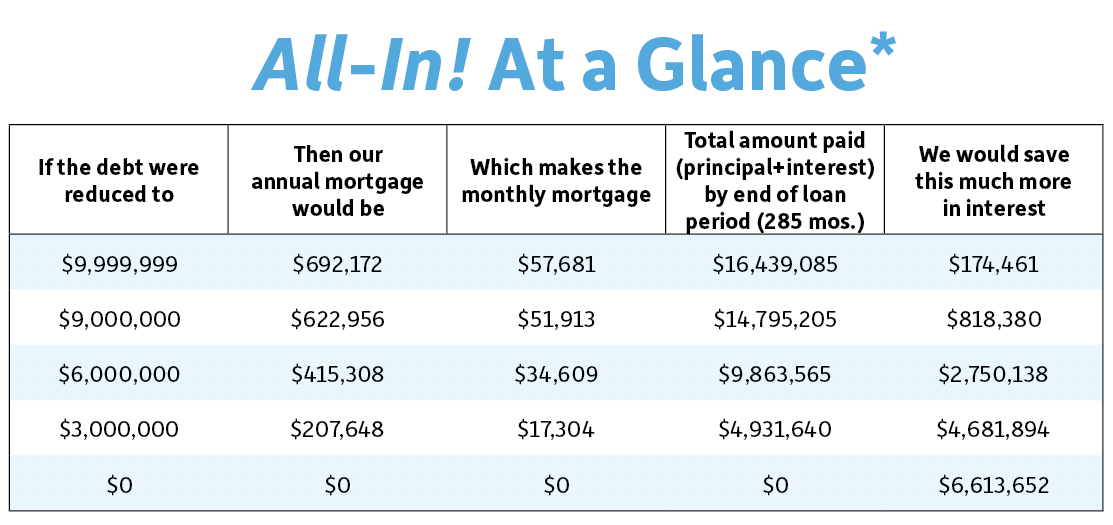 If God provided to pay off our principal debt this month, the full $10.3 million, we would celebrate being debt free and would save over $6 million dollars in interest.
That's millions more that could be used to change lives in our city!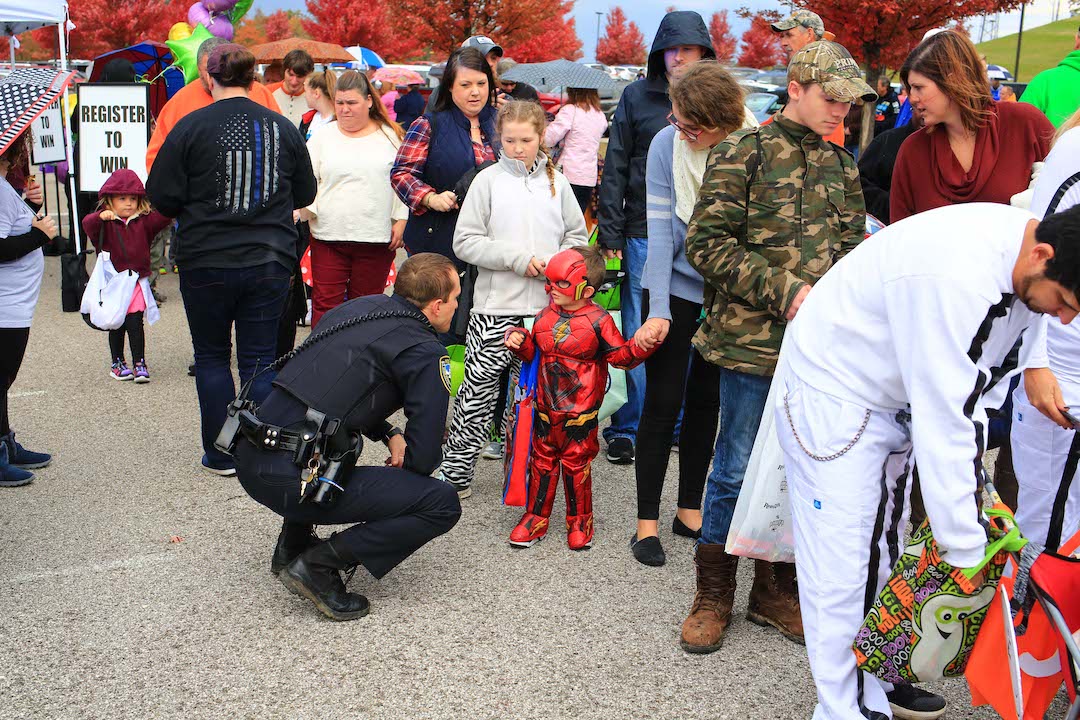 We welcomed thousands to our campus for our fall Trunk or Treat as we strive to love and serve our city well.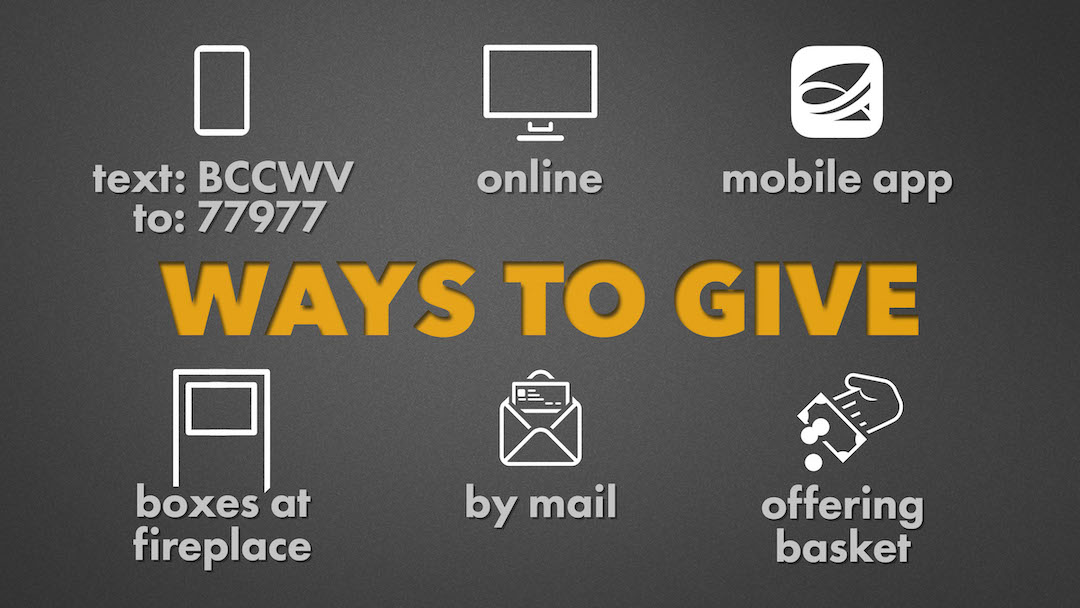 6 Ways to Give
1. Text BCCWV to 77977
2. Online
3. Mobile App
4. Boxes at the Fireplace
5. By Mail (100 Bible Center Drive, Charleston 25309)
6. Offering Basket
For the Gospel. For the City.
Thank you for supporting the All-In! Challenge through your prayers and financial gifts!
2018 All-in! City-wide Service & Launch
What does an All-in! church look like?