Bible Center Church's Children's Ministry welcomes children of all ages. Our goal is to allow children to experience life-changing truths from God's Word, while following Jesus Christ as their example.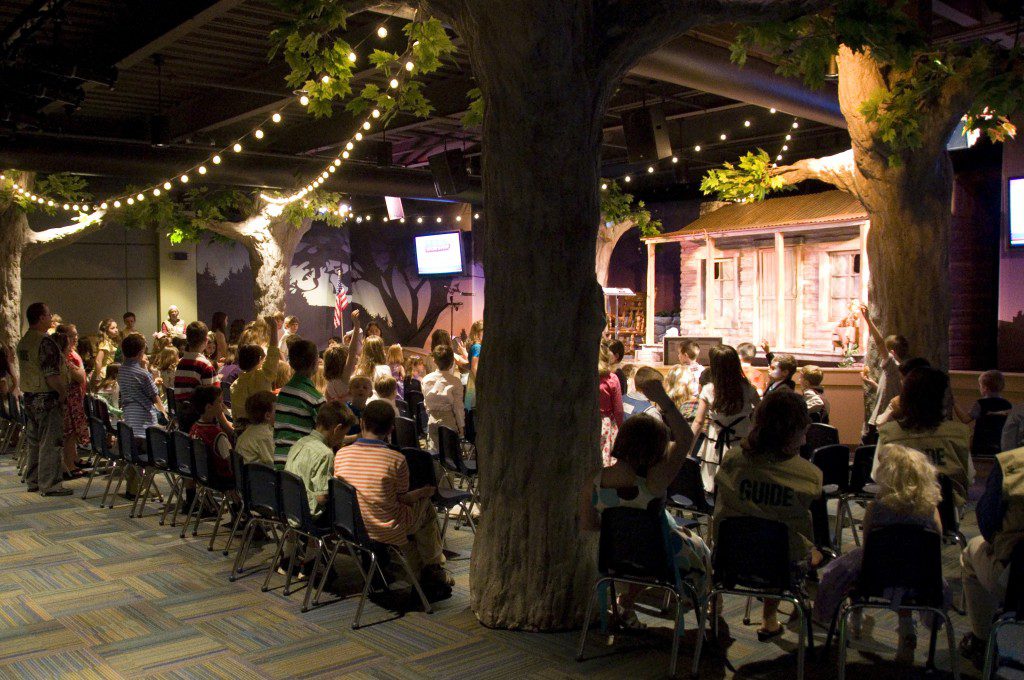 Schedule
Sunday Morning: 9 & 11 AM Services
BASE Camp (K – 5th Grades)
Biblical Adventures with Scripture Exploration: A large group environment that is an energetic, fun-filled worship experience with biblical teaching geared toward children who are in 1st-5th grades. At BASE. Camp children can meet new friends, learn about God and His Word, and join in a small group.
Training Camp
Transitional class for kindergarten age children. Children meet in the Training Camp Room and "hike" together to Base Camp where they participate in worship. They then return to their own classroom for an age appropriate lesson.
Expeditions (Small Group)
After participating in the large group, children will meet with their "Guides" (High-school or Adult leaders) and work on a handout that follows the day's lesson. Each child will be shepherded by their "Guide."
Extra Mile Training: 11 AM
Extra Mile Training Groups are only for the children who will be staying the second hour. Extra Mile will be divided as follows: 1st–3rd Grades, and 4th–5th Grades.
Wednesday Evening – 6:30 PM
AWANA Clubs
Sparks (Kindergarten-2nd Grade)
Truth & Training (3rd-5th Grades)
Meet our Puppets!
Rusty and Sammy are frequent visitors to the forest outside base camp. Come Sundays to see them and a whole lot more!