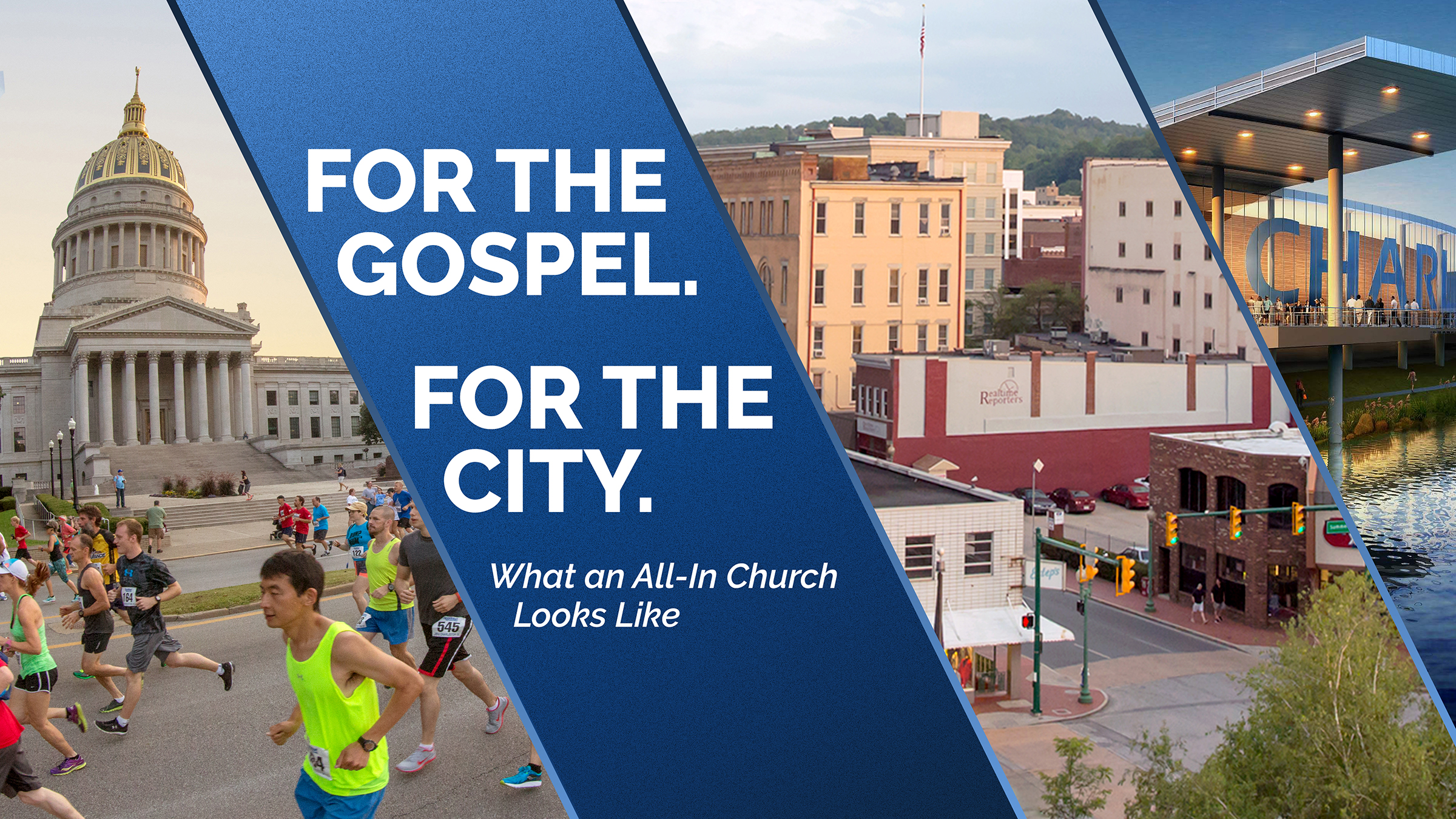 About the Series
April/May 2018
For God so loved the world… (John 3:16). God's vision extends to all 195 countries and to the 7,614,423,551 people alive today.
However, as we study Christianity from almost 2 millennia ago, we learn that global vision always begins at home. Rockets need launching pads. Planes need runways. Military missions depend on a home base. Likewise, God is inviting us to strengthen the ministry to our own community before we reach out to more cities or countries.
How do healthy Christians engage their own neighborhoods?
According to the Book of Acts, All-in! churches are...
April 15 • Unified
(Acts 2:37-47)
April 22 • Growing
(Acts 2:41, 47; 4:4; 5:14; 6:1, 7)
April 29
For the Gospel. For Charlie West.
(Acts 3:1-10)
*All-in! Launch Service at the
Municipal Auditorium, 10 AM
May 6 • Generous
(Acts 4:32-37)
*All-in! Commitment Sunday
May 13 • Desperate & Prayerful
(Acts 1:1-14)
*Special Mother's Day Emphasis
May 20 • Resilient
(Acts 5:17-42 or 6:8-7:60)
Pastor John King
Pastor's Letter Dear Friends, Today, we're thrilled to honor our graduates! This is an unforgettable time in their lives. Some are graduating from high school, others from college, and others from post-graduate work. It's a joy to celebrate and pray for these...
read more