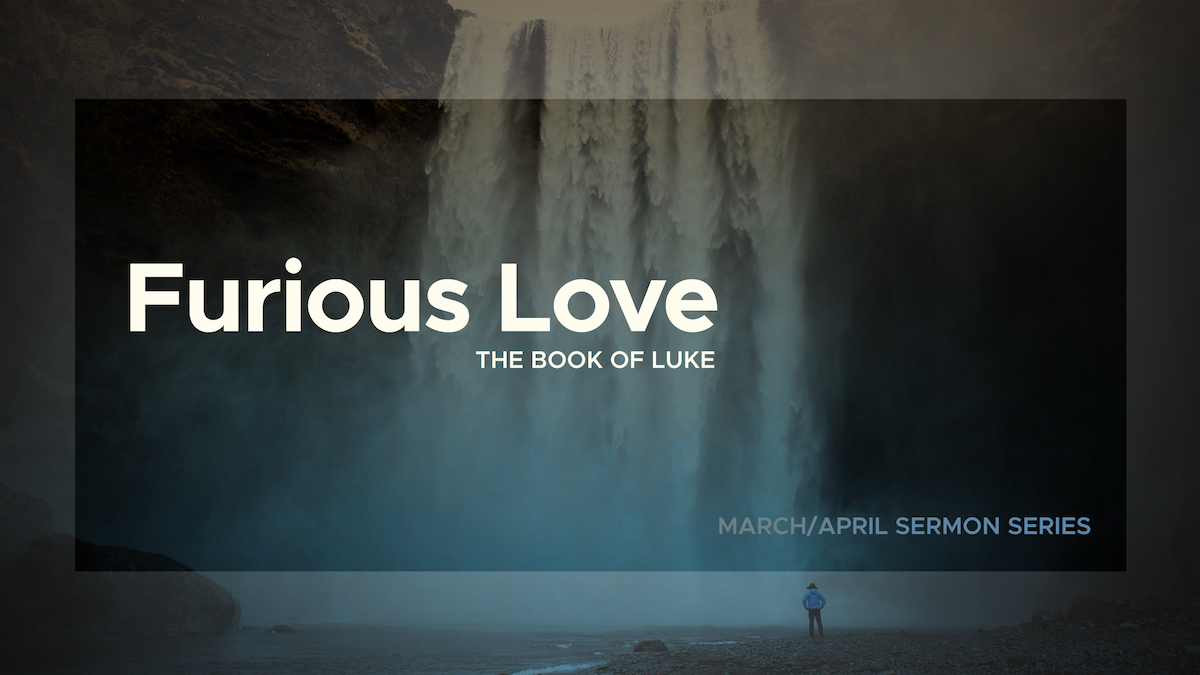 About the Series
March/April 2018
How would you feel today if 1,000 more people instantly followed you on Facebook or Instagram? What if the CEO of your dream job called today with an offer to quadruple your salary? Have you ever been pursued by a lover or a friend? If not, is that your dream?
Thankfully, God is pursing you with his relentless love! Nearly 100 years ago, G. K. Chesterton (one of England's finest writers) referred to this as God's "furious love." God energetically, passionately, and vehemently wants a relationship with you through Jesus Christ.
During this 3-week series, we'll see Jesus' unrelenting pursuit to go to the cross, forgive our sins, rise from the grave, and walk with us everyday. Let's be captivated by His furious love!
March 25 (Palm Sunday)
We Can Learn a Lot from a Donkey
(Luke 19:28-44)
April 1 (Easter)
The Meaning of Easter
(Luke 24:1-12, 36-53)
April 8
Is Your Jesus Too Small?
(Luke 24:13-35)
Pastor Mike Graham
Pastor's Letter Dear Friends, Thanks for spending your Sunday morning with us! I trust you'll make yourself at home, grab a cup of coffee, and take another step in your spiritual journey. Our pastors and staff are still ecstatic about last week's Easter services. The...
read more