About the Series
September 2021
What is a family? What priorities does Jesus call His followers to have within our families? What's a grace-based, gospel-centered marriage look like, and is it even possible? What about raising children and grandchildren in this grace and with this gospel? Thankfully God's Word has the answers! We'll look at ways to refresh and "renovate" our priorities and families.
From Series: "Family Bundle: Reno"
"You win when you bundle!" That's what the insurance and cable companies tell us. If that's true with our finances, it's even more true with our faith! Convinced that healthy families are the backbone of a church on mission, this fall we are bundling family discipleship in a way everyone can use. Through three "mini-series," we'll study what God says about our priorities, relationships, current trending topics, mental health, and more.
More From "Family Bundle: Reno"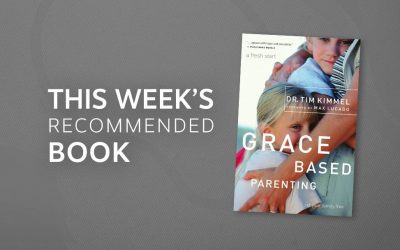 This Week's Recommended Book September 26, 2021 - Series: Family Bundle: Reno Sermon: #ParentingGoals Book: Grace Based Parenting: Set Your Family Free by Tim Kimmel
read more