Introducing The Maker's Center
An innovative, gospel-centered approach inspiring local residents to imagine a brighter future.
_____
An initiative for those in recovery, school children, and the community.
Mentors will encourage creativity using cutting-edge technology, a fully-equipped workshop, and an art studio.

School students, those in recovery programs, and local residents will enjoy the Maker's Center's unique atmosphere, hands-on opportunities, and technology

Certificate programs will provide adults with the training and knowledge to qualify for better paying jobs and thus helping their family move from poverty, using the gifts God has given them.
Inspire and Equip Individuals
How You Can Help
Location
602 Patrick Street
Charleston, WV 25387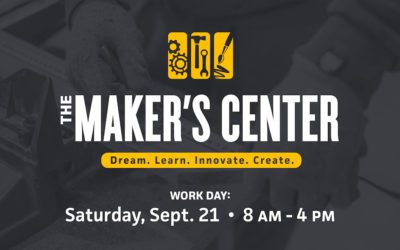 We are excited about opening up the Maker's Center as soon as possible! We're busy getting the building ready in order to hold classes and training that will impact individuals in our community for years to come…
read more
Interested in an opportunity in our city?