Our History
80 years: A Testament to God's Faithfulness
Therefore go and make disciples of all nations, baptizing them in the name of the Father and of the Son and of the Holy Spirit, 
and teaching them to obey everything I have commanded you. And surely I am with you always, to the very end of the age.
Focused on Making Disciples of Jesus
Early Beginnings
It all started in 1918 when an entrepreneurial son of a Kansas farmer, Mr. R. M. Maxwell, stepped off the train in Charleston to begin his career.
Location #1: St. Albans (1935)
After recovering from typhoid fever, Mr. Maxwell rapidly grew in the faith. Growing weary of his denomination that questioned the authority of God's Word, Mr. Maxwell launched out with a small band of believers and started his own Bible study in 1935, meeting in his own Maxwell's Department Store (at the current location of 76 Olde Main Plaza).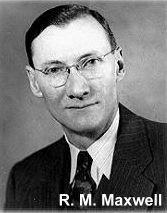 Location #2: South Charleston (1937)
In 1937, a group of Christian businessmen, with Mr. Maxwell, sponsored a tent meeting in South Charleston to reach others with the gospel. When the tent meetings concluded, Mr. Maxwell formed small groups of Bible studies to establish the new believers in the faith. One group began meeting on 2nd Avenue in South Charleston in the basement of Mr. and Mrs. John Overley's home.
Location #3: Capitol Street, Charleston (1938)
Within a year, the Bible study grew too large for the Overley's basement, so Mr. Maxwell invited the group to meet in his People's Store on Capitol Street. At first they met on the ground floor in the shoe department. When they outgrew that part of the store, they moved upstairs to the ladies' department where clothing racks could be easily moved to accommodate the crowd. When Mr. Maxwell's competitor, James Cash Penney (J. C. Penney) came to town, he visited Mr. Maxwell's Sunday Bible study at his store.
Location #4: 1006 Virginia Street (1940)
In 1940, Mr. Maxwell sold his department store to Stone & Thomas; therefore, a new location for the Bible study had to be acquired. Even though he continued as President and General Manager, he didn't feel right about hosting the Bible study in that location. The group began renting a small storefront at 1006 Virginia Street, a former tailor shop across from where the Charleston Gazette is located now. That storefront has since been destroyed by fire, but it was located somewhere between the current WV Junior College and Sacred Heart Catholic Church. God used Mr. Maxwell's generosity, primarily from the sale of his store, to sustain and launch a new church.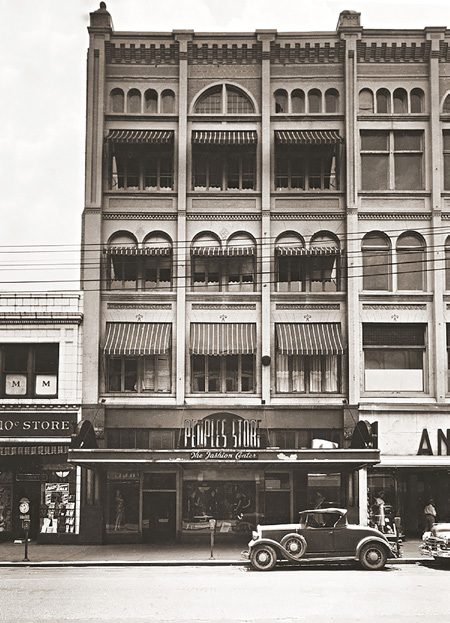 Committed to Seeing People Come to Christ
Growth
Location #5: Corner of Hale Street & Virginia Street, Charleston (1942)
By the fall of 1942, the Bible study group moved a block down the street, beside the Southside Bridge, at the corner of Hale and Virginia Street (in the same building where City National Bank is currently located). This is where they held their first official church service on Sunday, March 7, 1943. Although they didn't record an official charter membership until 1947, Bible Center dates its beginning to that first worship service in this location. This new church called its first Senior Pastor in 1943: Rev. Reid Jepson.
Location #6: 419 Broad Street, Charleston (1945)
In the fall of 1945, the new church bought their first home with the help of Mr. Maxwell's estate. It was a house located at 419 Broad Street (since been renamed to Leon Sullivan Way). The house once stood near to where the Union Mission Crossroads Men's Shelter is now. The first service was held there on October 14, 1945. In March of 1947, the church officially organized as The City Bible Center, formed a constitution, and recorded a charter membership.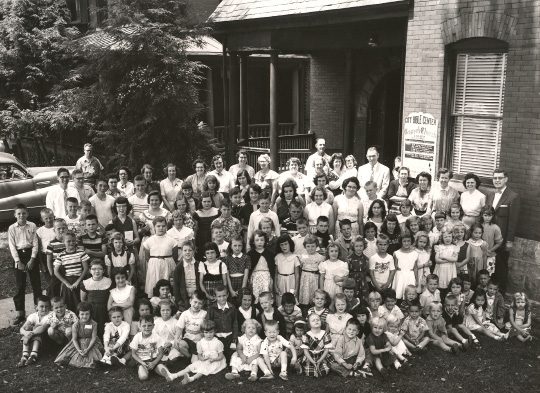 Location #7: 1418 Kanawha Boulevard, East, Charleston (1956)
Due to the rapid growth on Broad Street, the City Bible Center purchased property at 1418 Kanawha Boulevard, East and constructed a new building, ready for worship by 1956. The church met here for twenty years, under the leadership of its first three Senior Pastors: Reid Jepson (1943-1958), Charles Hendricks (1961-1968), and Bob Spradling (who arrived in September of 1968). The building still stands.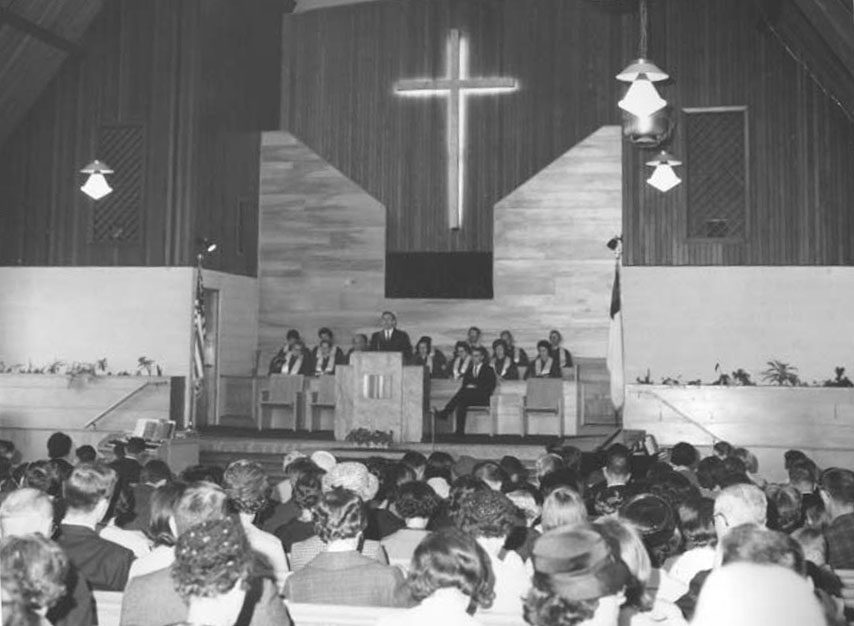 Continuing to Help People Develop a Relationship with Jesus
And Now
Location #8: 1111 Oakhurst Drive, Charleston (1976)
As the congregation grew, the location on Kanawha Boulevard reached its capacity. Additional adjoining property was purchased, but facilities were still inadequate for the growing congregation. In 1973, Pastor Spradling led the church to purchase 8.5 acres on Rt. 214 South (what is now Rt. 119/Corridor G, the property now occupied by Bible Center School across from Kroger and Ashton Place). Pastor Spradling announced his retirement in 1994. After several years of interim pulpit supply, the church called Shawn Thornton as its fourth Senior Pastor in September, 1997.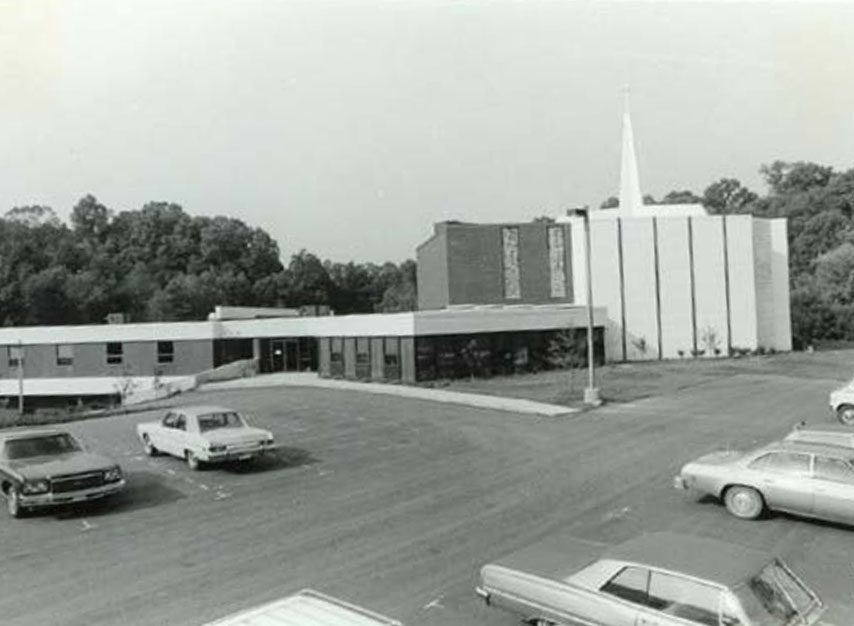 Location #9: 100 Bible Center Drive, Charleston (2008-Present Day)
In 2004, through Pastor Shawn's vision for gospel expansion, the church purchased 90 acres further down Corridor G, within sight of the popular Southridge Shopping Center. We moved into our new Worship Center in the spring of 2008 and were able to build even more ministry space to sustain a congregation in excess of 3,000.
In accordance with our vision, our land can accommodate not only our church, but also our school and preschool, a large student center for our teens, picnic grounds, recreation facilities, state-of-the-art ball fields, a ministry village complete with a counseling center, a wedding chapel, and a retirement community.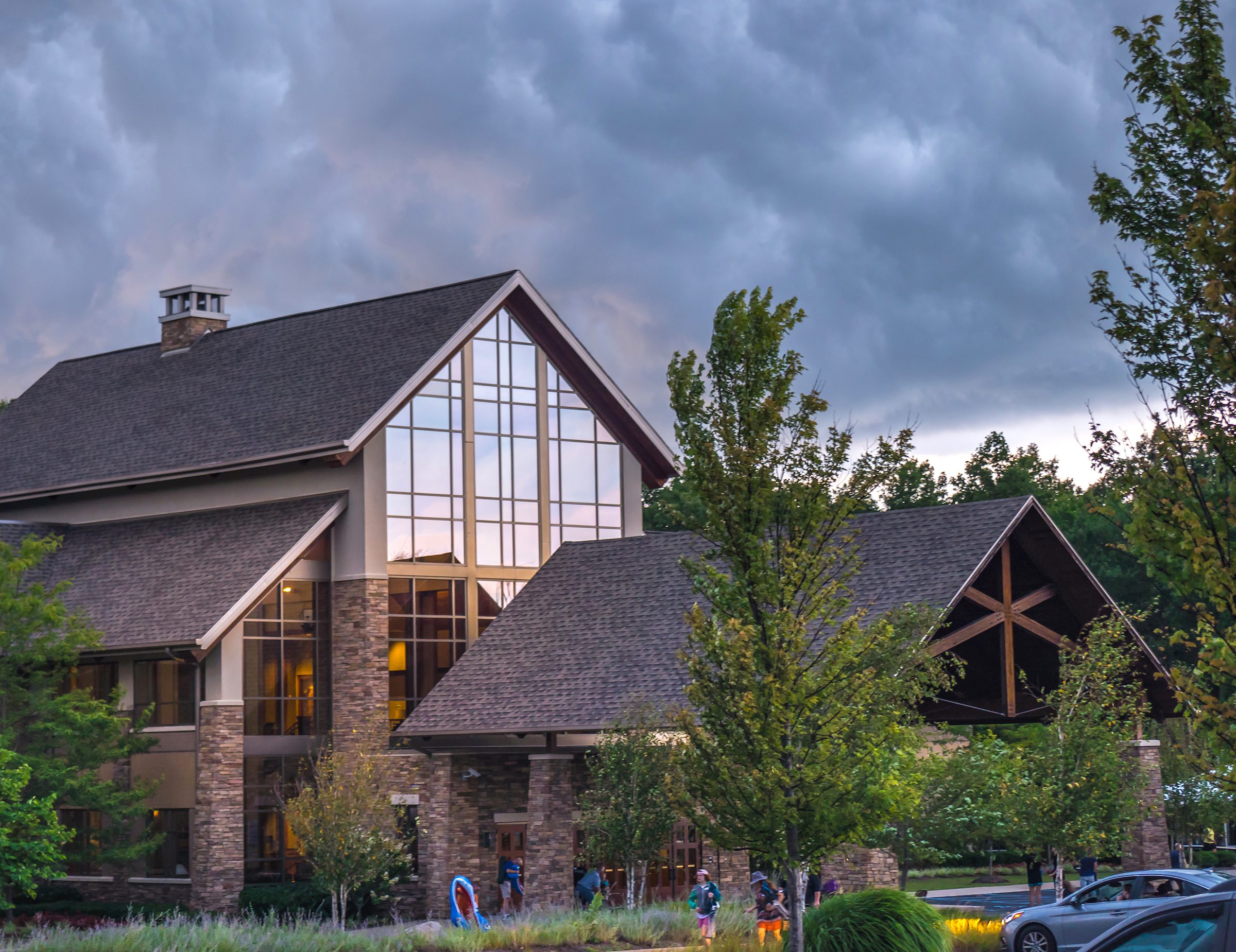 Pastor Shawn accepted the call to pastor a church in Westlake Village, CA in July 2008, but the vision has not diminished. Pastor Eric Mounts picked up the torch as Senior Pastor from 2011-2015, and Pastor Matt Friend served  as Bible Center's 6th Senior Pastor from 2016 to 2022.
Through the decades, Bible Center Church has remained committed to preaching the gospel and serving the community, leading people to the hope that is only found in Jesus Christ. 
To this day, our official business name remains as "The City Bible Center." Nevertheless, we most commonly use our culturally-given name, "Bible Center Church."