To belong is to be related to and a part of something.
It is membership, the experience of being at home…
To belong is to know, even in the middle of the night,
that I am among friends.  -Peter Block
Belong in a Group
Loving One Another by Choosing Community
As we grow larger, we also want to grow smaller! Through groups, we'll meet new friends and grow spiritually together. Our groups offer a warm atmosphere for friendship, study, and just doing life together. Groups vary in demographics, location, and style–providing a place for everyone.
Explore Groups
Choose a group type and explore the days and locations available.
Support Groups
Support Groups meet on various days to support one another through life-issues and challenges.
---
Life After Divorce | 1st and 3rd Mondays, 6:30 PM
Meeting via Zoom | Donna Pethtel
Celebrate Recovery | Tuesdays | 6:30 PM
Contact Cheryl Brannon: (304) 932-1763
(Lion of Judah Church, 513 Patrick Street)
Large group:
824 4145 7211 | Passcode: CR
Women's small group:
646 913 865 | Passcode: 004267
Men's small group:
894 6794 9036 | Passcode: CR group
GEMS (Widows)
Various times | Suzanne Lackey: (304) 610-3034
Serve Groups
Serve Groups meet on various days, providing community and belonging while serving.
---
Discipleship Groups
Disciples making disciples until the whole world knows!
---
Learn more about discipleship groups.
Join a discipleship group.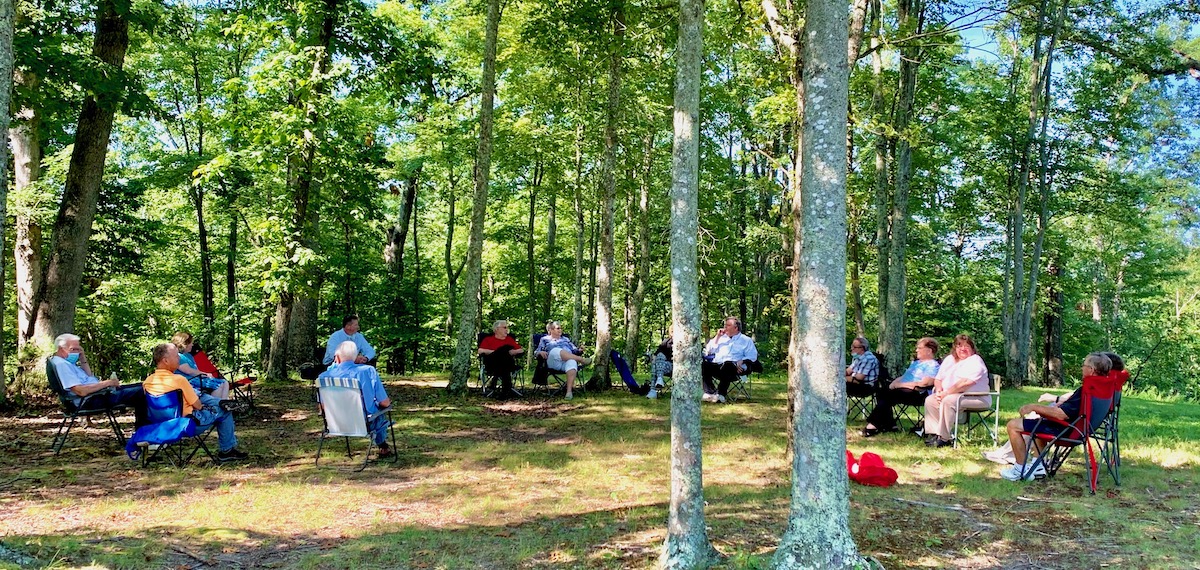 Mike Graham
Pastor of Discipleship & Multiplication
My passion is to help God's people live God's way, in community, under the authority of His Word, and with hearts ready to receive and share the Good News of Christ. It is my joy to serve at Bible Center Church!
The Impact of Community
What are Community Groups?
Community Groups are gatherings of 10-16 people in homes throughout the Kanawha Valley for the purpose of fellowship, prayer, and sermon based study. Our groups seek to cultivate community by sharing life together through Christ.
What should I know?
Groups are available on most evenings.
Child friendly groups are available for people with children.
How do I get involved?
Contact the group leader through the information provided. If you're struggling to find a group, contact Pastor Mike Graham (304-346-0431).