Sundays
9:30 AM | 11:00 AM
A group for parents of young children is held at 9:30 in Room 3101/02 (third floor).
Wednesdays
6:00-7:30 PM  — during the school year
(Awana, 2yrs and up)
We will tell to the coming generation the glorious deeds of the Lord, and his might, and the wonders that he has done. -Psalm 78:4
Katie Ferrari
Director of Early Childhood Ministries
Katie attended Bible Center School and has a bachelor's degree from West Virginia University. She is a wife and a mom of two and loves traveling and spending time with her family. She has served in children's ministry from a young age and is excited about serving the children and families at Bible Center.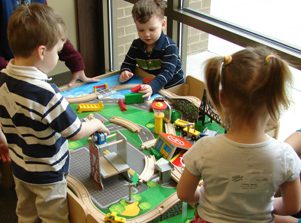 Our Goals
To assist parents as they teach their young children of God and his love.
To provide a clean, safe, secure environment for children so their parents are able to worship distraction free.
Planning to Visit?
Pre-register your kids to save time checking them in. Our Family Ministry team will be ready to greet you.
Families are welcome to call and schedule to tour the space during the week. (304) 346-0431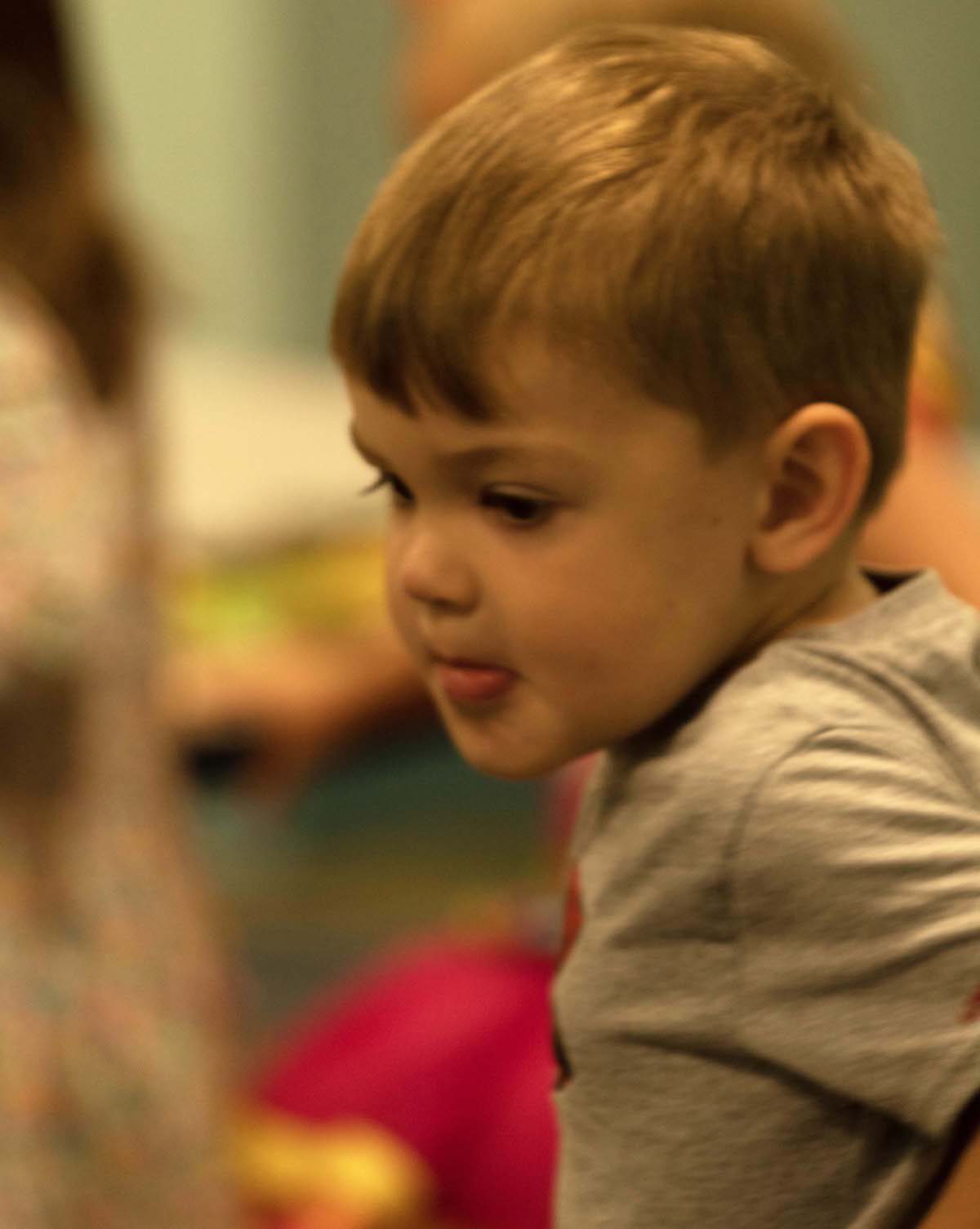 Our Early Childhood area features clean, modern classrooms and nurseries that are age appropriate from birth to age 5. These rooms are located in a secure area that may only be accessed by parents and volunteers.
Parents check their children in at our kiosks and are given a security tag assuring that they are the only individuals who may pick-up their child.
Our Early Childhood program is designed to teach toddlers and young children age-appropriate lessons through captivating activities, fun music, and more.
Related puzzles and coloring pages help to enhance the lessons that are taught each week.
Fun
Sundays and Wednesdays are fun and intentional. While teaching children the truths of God's Word, games, puppets, crafts, awards and other activities transform our preschool program into a lively weekly experience where fun and learning go hand in hand.