Register now for Summer Camp!
July 5-9, 2022
Space is limited and you won't want to miss it!

Wednesdays This Summer | 6-8 PM
All activities will take place at the church campus unless otherwise noted.
JUNE
1 | Wing Night @ SR BWW
8 | Outdoors @ Church
15 | Student Night of Worship
22 | Outdoors @ Church
29 | Hurricane Wave Pool
JULY
5-9 | Emerge Camp
13 | VBS (Party afterward for students)
20 | Outdoors @ Church
27 | Outdoors @ Church
August
3 | Wing Night @ SR BWW
10 | King's Island trip
17 | Break
19-20 | Leadership Retreat
24 | Small Group Leader Meeting
31 | Fall Kick-Off @ RIM (School Campus)
SUNDAYS | Church campus
8:45 AM | Serve hour
(Family Ministries with Pastor Ryan)
10:00 AM | Worship hour
(Auditorium)
11:15 AM | Group hour
(First floor)
Laid back, relational vibe where we go deeper
WEDNESDAYS | Bible Center School campus
Bible Center School Campus (Through May 25)
(1111 Oakhurst Drive; across from Ashton Place)
7:00-8:30 PM
A welcoming, engaging atmosphere where friendships are formed and leaders are developed.
Laugh often, as we'll have humor-filled skits and games. Bring energy and sing loud, as our youth band, BC ALIVE, leads a worship set each week.
Connect deeply, as small groups will drive us relationally.
Grow spiritually, as our Fall sermon series titled, "Real Faith," takes us through the book of James.
Come and join us in making spiritual friends, and hanging out in an environment where students belong, matter, and are wanted!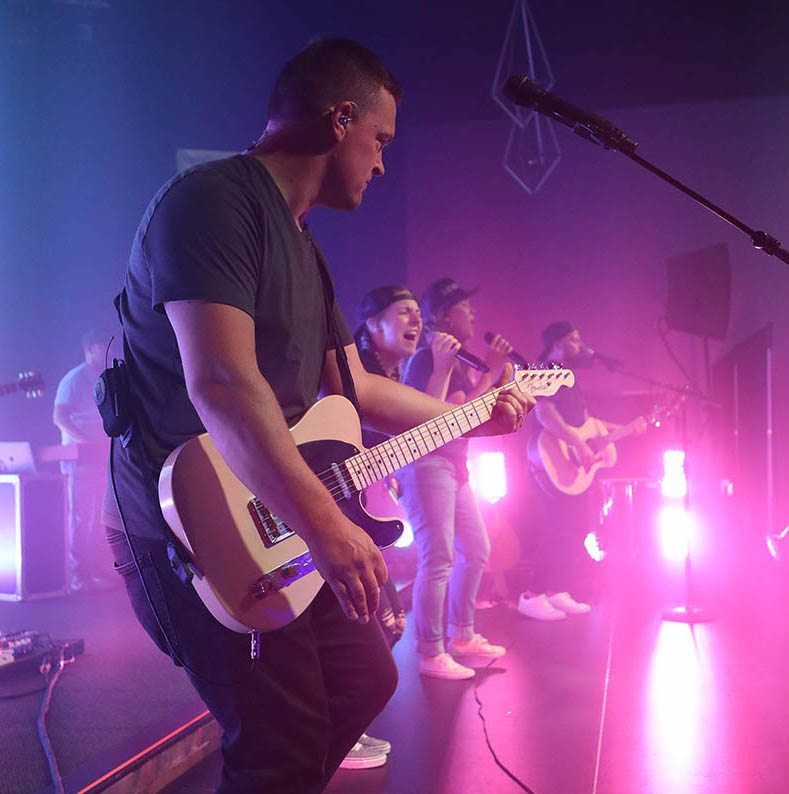 What is HSM?
HSM is the High School Ministry of Bible Center Church! We believe that church should be enjoyed, not endured! We offer engaging mid-week and weekend services, life-changing small groups, and awesome events, all designed to help high school students encounter Jesus.
The Gospel is Our Center
Our message is Jesus.
We are committed to making Him known.
Fun is how we roll
Fun is a universal language. We believe God created fun.
We believe in having fun.
Relationships are a Priority
Life was never meant to be lived alone.
We know that we are better together.
Empowerment is one of our greatest values
Our ministry is a team sport built on the sacrifice of others.
Want to make a difference?
Come see us!
There are so many ways to get involved at HSM! Come check out a Wednesday or Sunday or feel free to look around and discover all kinds of opportunities to help you get plugged in. We can't wait to meet you!