SUNDAY | JUNE 12
Worship | 8:45, 10:00, 11:15 AM
(Speaker: Pastor Mike Graham)
TUESDAY | JUNE 14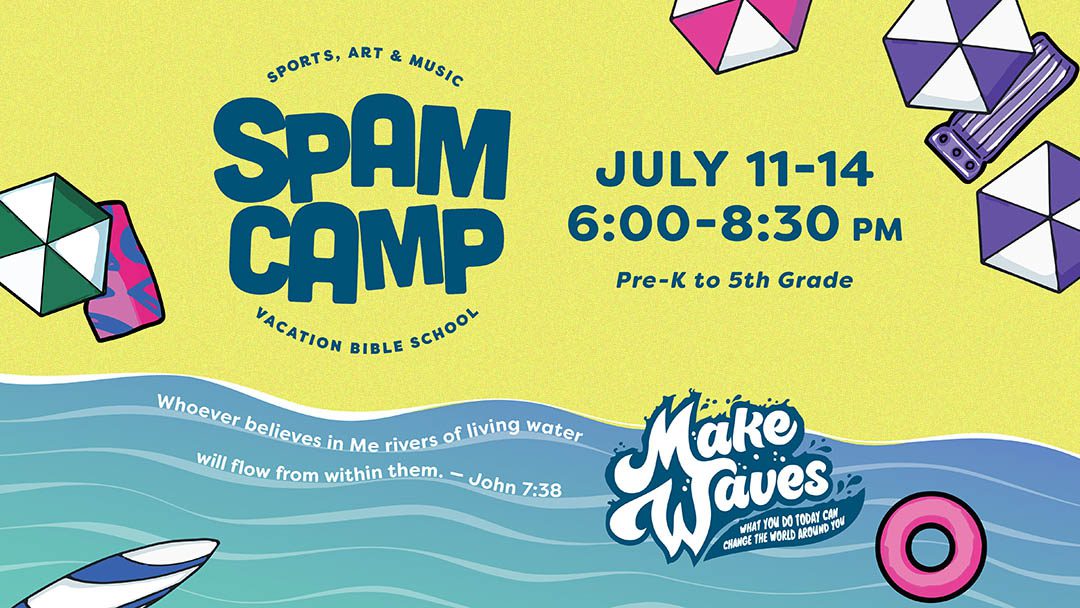 VBS Volunteer Opportunities
Monday-Thursday, July 11-14 | 6:00-8:30 PM | Plans for VBS are well underway. Make a difference in the lives of kids in our community this summer! This year's schedule will include time for kids to focus on a skill/activity of their choice. In addition to helpers, we are also looking for people to 1) help with activities, and 2) assemble and deliver pre-packaged snacks. Find out more about VBS, or sign up to help!
Stay Up to Date with the Saturday Round-Up
A weekly email delivered to your inbox with the weekend bulletin, upcoming events, and the latest news.