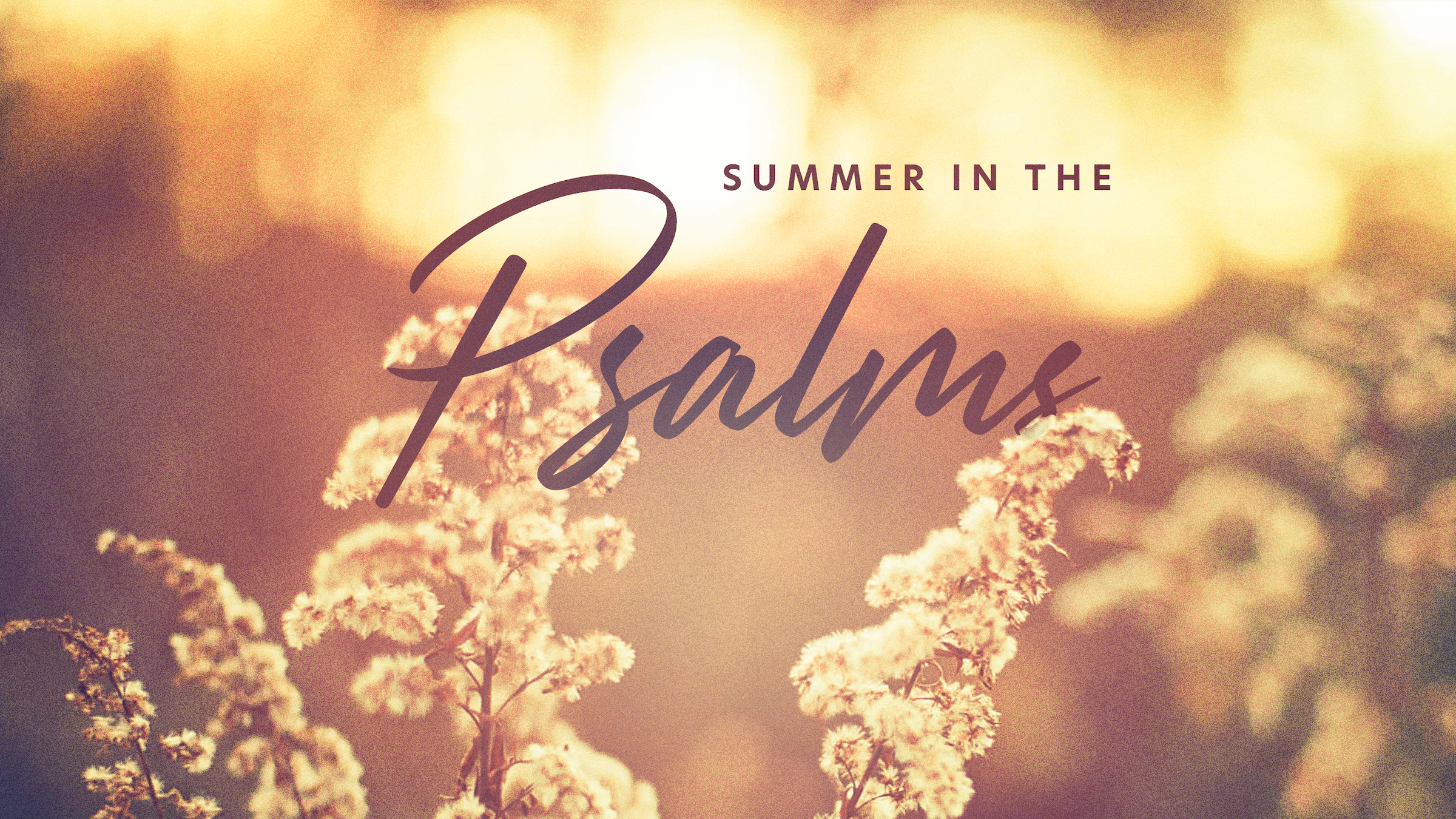 About the Series
Summer 2019
What would happen if you told God how you really feel or what you really think? Have you ever found yourself praying the same words over and over again without really opening up with God?
No other part of the Bible exposes our inner struggles more than the Psalms. Each Psalm reaches beyond the world of sight and sound to reveal what our senses long to see and hear—our authentic self and the heart of God.
Join us this summer as we walk through the Psalms and learn to pray real prayers. Don't worry. God is big enough to handle all your pain, rage, fear, desire for control, prejudice, greed, doubt, unfulfilled longings… or any other thoughts or feelings stirring inside you. He's inviting us to take off our mask and spend this summer praying the Psalms.
Scripture References: Ephesians 4:7-16
From Series: "This is Us"
Do you come from a perfect family? Are your holiday dinners and birthday parties stress free? Do rainbows and unicorns color all your childhood memories? This is unlikely even in the best families, and it is equally unlikely in the church. Life is messy. Community can be chaotic. Family can be frenzied. However, God reminds us that the rewards outweigh the risks. As followers of Jesus, God has welcomed us into the greatest family ever. Through the gospel, we share a foundation of one: Spirit, body, hope, Lord, faith, baptism, God and Father. Though we all have unique gifts and talents, we share a common goal: to build up one another to maturity in Christ. Join us for this 4-week series and be inspired by your identity as a follower of Jesus. As the African proverb states, "If you want to go fast, go alone. If you want to go far, go together."
More Messages Associated With "Lifestyle"...
Going Deeper
Prayer is a foundation of the Christian life. Yet, if we are honest, it can be a great area of struggle and dryness. The Psalms can reinvigorate our passion as God gives us words to speak. We learn how to go to our Father in weakness, desperation, anger, joy, and praise in the Psalms. We live the full scope of the human experience in the presence of God. He is ready, willing, and able to hear your concerns, fear, hurt, and pain.
Read through the purpose and instructions on how to use this study. There is freedom in the amount of time, study, and depth you choose to give to this study.
Let's ask God to move in our hearts and in our church to establish a growing movement of prayer and praise!
Praying with Purpose and Perspective
All of us need to work on our prayer life. All of us need to make sure that our lifeline is untangled, free of debris, and fully connected to the Lord.
This Core Class video and study notes are available for you to dig deeper into your prayer life.
​Good morning and welcome to church! I'm so glad you're here. Whether you're fully rested or barely hanging by a thread, we pray today's service will be a special blessing to you…
read more