Bible Center Preschool
Birth to Age 3 | Weekday Program
Bible Center Preschool is a fully-licensed center that provides quality care to children from birth to age 3.
Our team is ready to answer your questions! Complete the form for more information, to schedule a tour, and meet our team.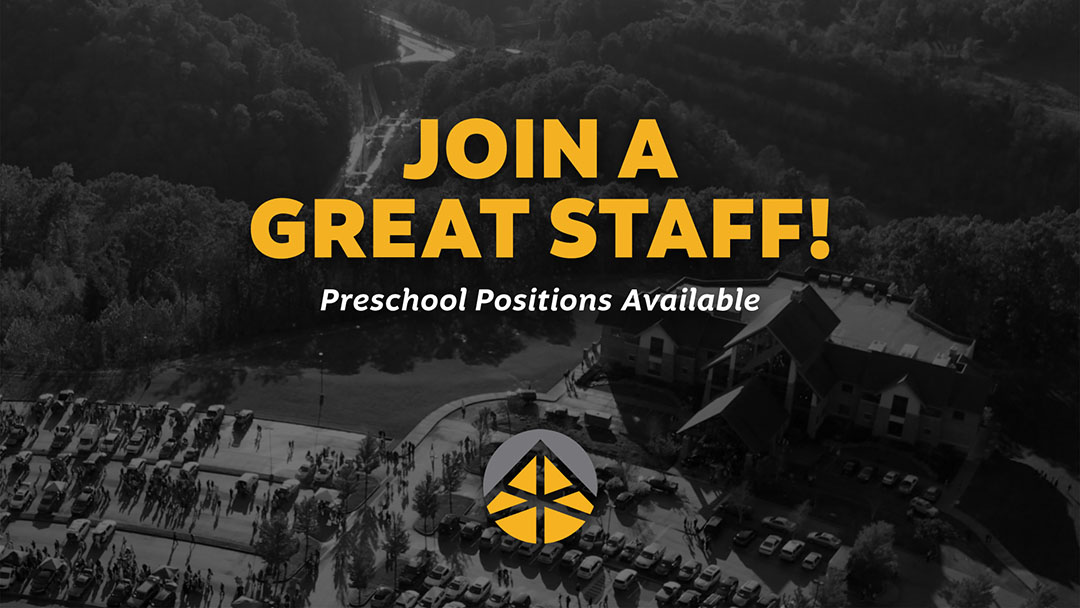 Employment Opportunities (Birth-to-3 Dept.)
We are looking for team players who are passionate about building into future generations by caring for young children.
Currently accepting applications for teachers and floaters.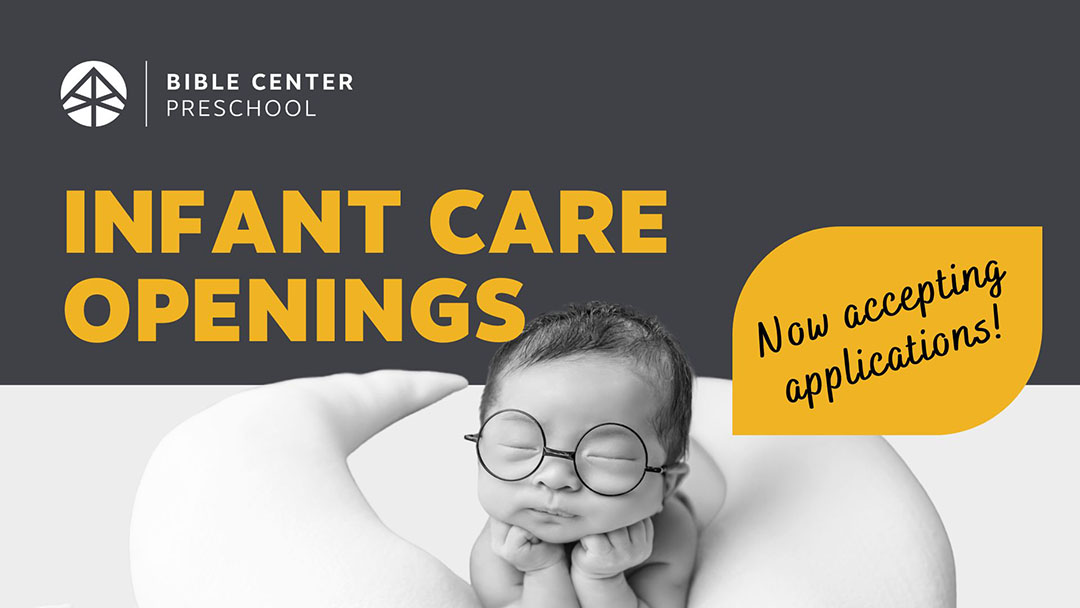 Infant Care Spots Open
As our current babies move up, Bible Center Preschool will have several openings in the birth-to-1 classroom beginning mid-to-late January 2023. Anyone interested should schedule a tour and meeting with Preschool Director Michell Simpkins.
Michell Simpkins
Director of Preschool Ministries
Michell holds a Master's degree in Elementary Education and a bachelor's degree in Multidisciplinary Studies from West Virginia University. She and her husband, Jon, have 2 children, Charlotte and Leo. She's excited to be in a ministry setting where she can care for families and share Jesus.
Preschool Rates
FACTS Tuition Management is used by Bible Center School for all tuition, fees, and monthly incidental charges. The Registration Fee should accompany the student application and is non-refundable.
Registration and re-enrollment fees are per family, not per student. FACTS Tuition Management will allow parents to check their account status, make changes to their profile information, and review a complete listing of all account activity. 
Employment | Position Qualifications
Listed below are the essential qualifications for classroom positions. If you have any questions, please contact Michell Simpkins, Director of Preschool Ministries.
Lead Classroom Teacher (birth–age 2)
Background & fingerprint check
40 hours of state-approved infant and toddler training of either:

WV Infant/Toddler Training (WVITT) or
WV Apprenticeship for Child Development (Semester must be completed)

WV Stars Pathway Certificate
2 personal references
Lead Classroom Teacher (age 2)
Background & fingerprint check
High School Diploma
WV Stars Pathway Certificate
One year of work experience
2 personal references
Classroom Aide
Background & fingerprint check
High School Diploma
WV Stars Pathway Certificate
2 personal references
Cook/Floater
Background & fingerprint check
High School Diploma
WV Stars – Preservice Training
2 personal references