Chad Cowan • Pastor of Care Ministries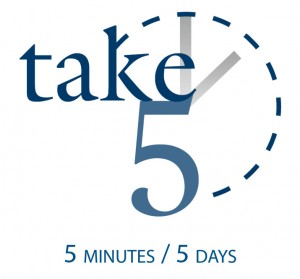 What are you doing?!
We're all called, called to live our lives for Christ once He has saved us. This week, we're going to take a look at the ministries to which we have all been called.
Monday: Hat number 1, my family
1 Timothy 5:8
Most of us wear more than one hat, but in what order should I wear those hats? Fortunately,  Scripture gives me insight into what 'hat' I should put on first. As I consider the priorities that God has given me, I find that my first priority is to be my family. In 1 Timothy 5:8, Paul explains that if someone does not provide for his family, especially his own family, he has denied his faith and is worse than an unbeliever. Ouch! Why such harsh words? Paul is making the point that even those without faith have a strong sense of family responsibilities, how much more should we as believers be taking care of our own kin? If you have aging parents, and perhaps a widowed parent, we are to be concerned with whether or not their needs are being met. We Christians should be leading the way in showing an unbelieving world how to take care of our loved ones.
For Today: How can you help care for (not enable) a family member today? Remember, not all needs are material.
Tuesday: Hat number 2, my church family
Galatians 6:10
OK, if my first priority is to the family in which God has placed me, then what comes next? The answer can be found in Galatians 6:10. In this verse, Scripture teaches that when we have the opportunity, we should do good to all people, especially those who belong to the family of faith. First, it's important to note that Christians have a responsibility to good to all people when the occasion arises. This is the example that Christ gave us when He fed the 5,000. No doubt this group encompassed both believers and non-believers, yet they all received something to eat. In this passage, though, priority is called out to those who are part of the family of faith. Events like passing out water during the latest crisis, contributing to the benevolence fund, and helping with our church's elderly are all ways that we can help take care of our church family.
For Today: How are you using your gifts to help your church family? 
Wednesday: Hat number 3, the lost
2 Corinthians 5:20
So far, we have seen from Scripture that our first ministry is to be performed in service to our family and second to our church family. We find the final group to whom we are to minister in 2 Corinthians 5:20. In this verse, Paul's refers to us as "ambassadors for Christ." He goes on to say that we are to plead with unbelievers to be "reconciled to God." As you and I walk through this life, we do so an ambassador for the Lord Himself. He has instructed us to make Himself known to a lost world. Do we do this through sharing the Gospel? Absolutely. Do we do this in the way we conduct ourselves? You bet. According to the dictionary, an ambassador is defined as "an authorized representative or messenger." This is the position to which we have been appointed as those who are justified, to be God's messengers in a lost world.
For Today: Ask God to bring an opportunity into your life to minister to an unsaved person.
Thursday: Hat number 4, my employer (Part 1)
Ephesians 6:5-8; Colossians 3:22-24; Titus 2:9-10; Leviticus 19:11
So in the previous days we've explored different roles in our calling and those to whom we've been called to minister. Now, we'll take a closer look at the vocation in which God has placed us, and what our attitudes should be towards our employers. In Ephesians 6 and Colossians 3, we're told that we are to work as if the Lord Jesus was your employer. Interestingly, there are no qualifications made, so regardless of whom you work for, you are working as though it were God Himself. Secondly, according to Titus, we're to respect the position of our supervisors. Doesn't mean they're always right and we're to always agree, but respect is in order. Finally, in Leviticus we see that we are to respect our employer's property. Obviously, we should never steal from our workplace. We'll look at a few more workplace principles tomorrow.
For Today: Remember who you work for!
Friday: Hat number 4, my employer (Part 2)
2 Corinthians 8:21 ; Colossians 3:22; Romans 12:11; 1 Corinthians 10:24; 1 Thessalonians 4:11; 2 Thessalonians 3:10-13
In addition to the principles we looked at yesterday, there are few more we can look at from the Scriptures as well. In 2 Corinthians and Colossians, we see that we are to respect our company's time. One study now indicates that Americans spend 16 minutes of every hour on Facebook. This is not what we're being paid to do. Secondly, in Romans and 1 Corinthians we find that we are to do our best to make our company succeed and employer look good. Finally, we find in 1 and 2 Thessalonians that we're to mind our own business and not let others' laziness affect us. Remember, we may be the only ambassadors that are co-workers have in their lives, so let's show them Christ in our attitudes to our jobs.
For Today: Don't make God look bad by doing a bad job!