Richard Thompson • Pastor of Children's Ministries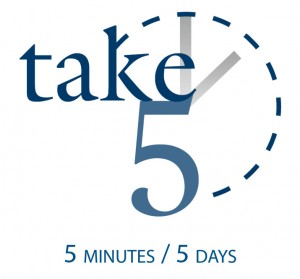 What's New?
Does it still feel like it's a new year?  Are you still keeping your New Year's resolutions? The pace of our busy lives today can make even a few weeks seem like an eternity. This week, we'll keep up the New Year's theme in John 8.
Monday: A New Day
John 8:1-2; Ecclesiastes 11:7
Have you ever noticed that the more you read a story or listen to a song, the easier it is to miss something?  Details can get lost in familiarity.  God, through divine inspiration, meant for each verse and each detail to be in the Bible – including the first two verses of this familiar account.  After teaching in the Temple during the seven-day Jewish Festival of Shelters where He was ridiculed, called demon-possessed, and almost arrested, what did Jesus do the next day?  He went to His favorite solitary prayer spot on the Mount of Olives then got up and went back to His business of teaching.  Sometimes, especially when you are in the midst of life's storms, simply getting up out of bed to start the day is the hardest thing to do.  King Solomon writes in Ecclesiastes that it is pleasant and good to see the light of the sun and a new day.  Each day brings a new opportunity to get up – and look up in prayer – to see God's light in the midst of life's storms. 
For Today: Get up, look up, and follow Jesus' example.    
Tuesday: A New Challenge
John 8:3-6; Proverbs 15:3
Have you ever had your day planned out only to have interruptions and challenges throw your plan out the window?  As Jesus was teaching the watching crowd, the Jewish leaders interrupted Him in an effort to challenge and trap Him.  Like Jesus then, we face challenges today. From the relatively small (cars cutting you off on the road) to the relatively big (a serious medical diagnosis), your vision of your life doesn't always go as planned. And, like Jesus, we are challenged in front of others, whether it's a watching world – or a watching Lord. Like Him, we need not be surprised when challenges come each day.
For Today: Get up, look up, and expect challenges.
Wednesday: A New Covenant
John 8:7-8; Matthew 5:17-18
Imagine the tension.  A crowd is intently watching.  Religious leaders are impatiently demanding.  And Jesus is intriguingly writing.  How would the hallmarks of Jesus' teaching and ministry – mercy and grace – be reconciled with the punishment prescribed in the Old Testament Law?  Jesus' one-sentence answer embodies His teachings about the Law in the Sermon on the Mount.  Jesus came to fulfill the Law and accomplish its purpose, not only to bear the punishment of this woman's adultery, but also to bear the sins of those ready to stone her.  And, He came to do the same for you and me. God's law is fulfilled by God's grace.  Is your faith in His death and resurrection?  Jesus understood His purpose.  Do you understand it too?
For Today: Get up, look up, and live in God's grace.
Thursday: A New Response
John 8:9; Proverbs 20:9
Jesus' words cut to people's innermost being – their heart and soul. Can you hear the stones dropping? First, just a few thuds as the older religious leaders of the day recognize their own sin and walk away.  Soon, it's a thunder of thuds as the rest of the group drop their stones and disperse in front of the gathered crowd.  Do Jesus' words cut to you like they did to this group?  God's Word is the Bible, and it tells the story of the holy God's relentless pursuit of unholy people.  When you read and listen to God's Word, how long does it take you to drop your stone?  None of us can say we haven't sinned.  It's this realization that changes the way we look at ourselves and others.
For Today: Get up, look up, live in God's grace, and drop your stone. 
Friday: A New Life
John 8:10-11; Romans 8:1; 1 John 1:9
Ripped out of the short-lived pleasure of a sinful act to be exposed and severely punished by religious leaders in front of a crowd, the woman caught in adultery probably thought her life was over.  Yet, Jesus' words gave her a new life.  The woman left her encounter with Jesus reenergized and free from condemnation from God, which must've seemed impossible only seconds before.  Set free!  A chance to begin anew!  In Jesus, we share this freedom from condemnation and, in the Holy Spirit, we walk free from sin's grip on our lives. Have you encountered Jesus face-to-face recently? How is your walk?  Confess your sins and walk free.
For Today: Get up, look up, live in God's grace, drop your stone, and be free.