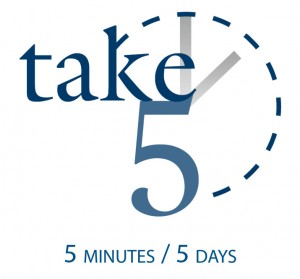 Richard Thompson  • Children's Ministry Pastor
Noah and the Ark ~ Genesis 6:1- 9:17
Monday: Flood Warning: Man's Problem, God's Solution
Genesis 6:5-7, 11-13, 17
We worship a God of answers and action; no problem is too big for Him to solve. The problem in this Bible story is man's wickedness, evilness, corruption, and violence (v. 5-6, 11-12). It pained God's heart. While grieving, He developed a solution: Cleansing the earth via a flood that led to all life – man and animal – perishing (v. 17). We're born with the same sin nature of the people in this passage and share their sentence. Rom. 6:23 says that we too are condemned to death but that God lovingly offers us a different solution: Eternal life through Jesus Christ our Lord. More details are found in Rom. 5:8 (ESV): "but God shows His love for us in that while we were still sinners, Christ died for us." Jesus' sacrificial death accounts for the flooding judgment of our sins! 
For Today: Respond to this flood warning! Place your faith in Jesus as your personal Lord and Savior. If you already have, help others to higher ground by sharing your faith. 
Tuesday: Fruits of the Flood: Works of Faith 
Genesis 6:8-9, 18, 22; 7:1, 5
This Bible passage introduces us to "righteousness." Righteousness means God's perfect goodness; and, no human is righteous (Rom. 3:10). However, the Lord looked upon Noah with favor and credited him with righteousness. Why? Because of Noah's faith (Heb. 11:7). Flowing out of God's gift of righteousness are good works. Order is important: faith first, works second. Righteousness doesn't come from good works; it's only by faith in Christ as our Savior (Titus 3:5, 2 Cor. 5:21). Noah listened to God and faithfully followed the Lord's commands. He built the ark, lived in it while caring for the animals for over a year, and exited it only after God's command. God used the waters of the flood to grow the fruits of Noah's faith. Our faithful response to Jesus' sacrifice is to follow Noah's example and do good works for God.  
For Today: Read Eph. 2:8-9. Are you trusting in your good works for salvation, or are your good works the fruits of your faith in God's saving grace?
Wednesday: Flood Response: Weathering the Storm 
Genesis 7:1-8:1
Imagine turning on the weather forecast, and there's a 100% chance of the heaviest rain ever predicted, beginning in a week. Headlines read "World's Worst Storm Expected to Last 40 Days." God gave Noah a week to load up the pairs of animals and ensconce himself and his family in the ark. Then, in verse 7:11b-12 (NIV): "all the springs of the great deep burst forth, and the floodgates of the heavens were opened. And rain fell on the earth forty days and forty nights." The flood waters lasted for 150 days (v. 7:24), but God remembered (i.e., kept His promise to care for) the ark's captain, crew, and passengers and sent a wind to recede the waters (v. 8:1). God is in control of the storms of our life, just as He was in the flood. We just have to trust in Him. 
For Today: Meditate on David's words in Psalm 29:10 (ESV): "The Lord sits enthroned over the flood; the Lord sits enthroned as king forever." Are you weathering life's storms by trusting in Him daily? 
Thursday: Rainbows: A Sign of God's Covenant with You
Genesis 6:18, 8:20-9:17
The word "righteous" is not the only theological term introduced in this Bible passage, as "covenant" first appears in 6:18. A covenant is an agreement between God and a group of people or all of humanity. We saw yesterday that God fulfilled His covenant to care for Noah and his family during the flood, and it was this covenant that gave Noah peace and confidence while building the ark and during the flood. God's covenant is further detailed in 9:8-17 in what theologians call "The Noahic Covenant." We read that this covenant applies to us (v. 12). God has covenanted with us that He will never again send flood waters to destroy the earth, and rainbows are the seal of this covenant. Verse 16 tells us that each time God sees a rainbow, He remembers His covenant with us. Next time you see a rainbow, take a moment and realize that the one living, loving God is looking at it, too. 
For Today: You may not see a rainbow, but look up to Heaven and pray. Thank God for His sustaining grace and mercy that enables you to enjoy life. 
Friday: Ancient Flood, Future Forecast: Building Your Ark
2 Peter 3:3-14
In 2 Pet. 3:3-7, Peter uses the time of Noah and its flooding waters to illustrate the coming judgment day and its flooding fires. Just as people scoffed at Noah for 120 years as he built the ark, people continue to mock and dismiss those today who warn of the coming judgment promised by God. Verses 8-9 explain why God has not yet sent the judgment fires: He is patient, wanting no one to perish like in the flood of Noah, but instead for them to repent and be saved. In light of this, we ought to live godly and holy lives to be found spotless, blameless, and at peace with God (v. 11, 14). That sounds very similar to the description of Noah found in Gen. 6:9! As Noah built the ark, he was publicly demonstrating to the world his character and faithful response to God. Likewise, may the world see through our actions our hearts aflame with a settled belief in and a passionate love for God. 
For Today: Are your actions building an ark that will cause people to come and take refuge in God's saving grace from the coming judgment?