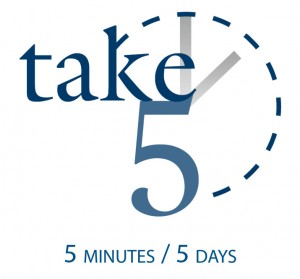 Robert Ballard • Pastor of Worship Ministries
Worship! It is individual and corporate
It is truly an amazing time when we as believers meet on Sunday to worship corporately. Our time of corporate worship on Sunday mornings should be an overflow of our individual worship throughout the week. The apostle Paul urges us to be a reflection of our Savior in our personal walk. 1 Timothy 4:12 says "but set the believers an example in speech, in conduct, in love, in faith, in purity."
Monday: Set the Example in Speech
James 3:8-10
What we say in front of other people is important, but what we say on blog posts, websites, articles, and in private conversation is of equal importance. If our words are foolish, sensual, or sinful during the week, then this hinders our time together as a body of believers when we meet together to worship corporately.
For Today: Ask God to help your speech set an example for others.
Tuesday: Set the Example in Conduct
Philippians 1:27
When I think about the word conduct, I am reminded of a song I learned in children's church as a small child that goes something like this…."Oh be careful little hands what you do…" In his letter to the Philippians, Paul encourages them to "let your manner of life be worthy of the gospel of Christ." As believers, we have a responsibility to represent Christ to the world through our actions. If we are truly believers, we must be willing to live our lives to that standard. The world is watching us to see if our actions line up with who we say we are.
For Today: Ask God to help your conduct be worthy of the gospel of Christ.
Wednesday: Set the Example in Love
John 13:35
Perhaps the most essential aspect, love must also be characteristic of our lives. As Jesus says in John 13:35, "By this all people will know that you are my disciples, if you have love for one another." More than anything else, our love distinguishes us from unbelievers. Love is a result of knowing Christ. Christ is the ultimate example of love. While we were sinners – He died for us. Christians are called to show a kind of love that others would see as crazy, the same kind that Jesus showed us: unconditional and undeserved.
For Today: Show the love of Christ to someone today.
Thursday: Set the Example in Faith
Hebrews 11:6
As believers, "we walk by faith, and not by sight" (2 Corinthians 5:7). We trust that the Bible is true, that Jesus was and is who He said He was, and that God will keep the promises He has made to us. This faith should give us courage to live boldly for Christ because we know God will love, protect, and provide for us no matter what. God wants our faith to set an example for those around us. His constant faithfulness to His children allows us to look back at all the times He has brought us through our darkest trials and times of trouble. We can rest in the fact that God is a faithful God. Hebrews tells us that without faith, it is impossible to please God.
For Today: Ask God to give you a renewed confidence in His promises.
Friday: Set the Example in Purity
Titus 2:14
Because of our fallen nature, we can't reach perfection in this life, but we are to strive to keep God's commands as a demonstration of our love for Him. As we grow in our walk with God, He promises to purify us and make us more like Himself. We worship the Savior "who gave himself for us to redeem us from all lawlessness and to purify for himself a people for his own possession who are zealous for good works." Perhaps the apostle Paul said it best when he urged the church at Philippi: "whatever is true, whatever is honorable, whatever is just, whatever is pure, whatever is lovely, whatever is commendable, if there is any excellence, if there is anything worthy of praise, think about these things."
For Today: Ask God to help you to model purity in all areas of your life today.