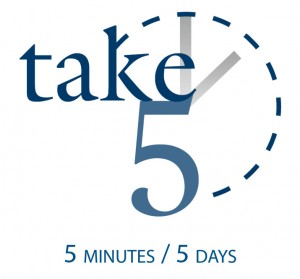 Pastor Matt Garrison • Pastor of Student Ministries
Got Choices?
Monday: Wisdom
Proverbs 3:5-6; 13-18
Have you ever made a poor choice? Do you wish you could go back in time and make the right choice? We're going to talk about wisdom today. Wisdom is not simply knowledge. We may have known people who knew the right thing to do but failed to do it. Wisdom can be defined as applying knowledge to real life. The Bible speaks to this topic very much. We gain wisdom by getting into God's Word and applying His truths to our lives. The hardest part about wisdom is that we need to trust God more than we trust ourselves.
For Today: Read the Scripture passages and ask God to give you His wisdom and the strength to follow, even if it doesn't make sense to you!
Tuesday: Our Schedules
Psalm 46:10; Jeremiah 29:11; Psalm 39:5-6
In our day and age, how many of us have time to do all the stuff we want to? Do you find yourself daydreaming about doing nothing? Is your schedule so crammed you barely have time to eat? It seems we are just so over-committed, unbalanced, and we try to carry all the load (this is the description in Psalm 34:5-6). This is not the life that God has for us. God wants us to have a balance in our lives. He wants us to be still and know He is God and that He cares for us!
For Today: Ask yourself, "Do I have balance in my life?" Pray and ask God for wisdom in gaining more margin and less stress in your life (meaning we may have to say "no" to some things) .
Wednesday: Anger
Proverbs 22:24; Romans 12:19; James 1:19
How many of us have ever been angry? It's a natural emotion, but we tend to feel guilty about being angry. Why? If we're honest, it's because of how we respond — the things we say and do when we are angry. When people hurt us, anger is natural. It's what we do with that anger that gets us into trouble. The Bible says that we can be angry but not sin when we are (Ephesians 4:26). We need to let God have control in this area of our lives.
For Today: Read the Scriptures for today and ask God to help you to respond to anger in a way that honors Him.
Thursday: Living a Life of Influence
1 Thessalonians 2:1-13
What kind of impact will we leave on this earth? When people look back on our lives, what do we want them to think/say? Paul (the guy who wrote the passage for today) was seeking God's approval in everything he did. He wanted people to look back on his life and see how faithful he was to Jesus. When we live our lives for Jesus, we can have a huge impact/influence on people. We have right motives (1 Thessalonians 2:3), speak grace with our words (1 Thessalonians 2:5) show humility with our attitudes (1 Thessalonians 2:6), and show genuine love (1 Thessalonians 2:7-8).
For Today: Stop and ponder, "Do I want to live a life of influence?" If so, pray and ask God to help you live like Jesus.
Friday: The Wisest Question
Proverbs 4:23; Proverbs 2:2-5; Jeremiah 29:11
What do you still dream about for your life? What do you believe God has for you? The Bible speaks about us being careful to guard our hearts/minds (Proverbs 4:23), because it determines the direction — the course of our lives. If we want God to do all that He has planned for us (Jeremiah 29:11), we need to always ask ourselves this question in any situation we are in: "In light of all that God wants for me, all of my hopes & dreams, what is the wisest thing for me to do?" We may save ourselves a lot of pain and regret if we remember this question.
For Today: Read Proverbs 2:2-5. Pray and ask God for strength as you embark on the great adventure to get wisdom!