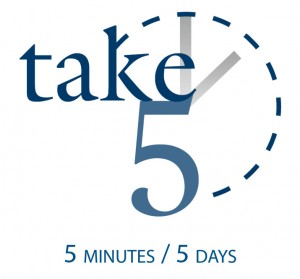 Robert Ballard • Pastor of Worship Ministries
Labor Day and the Christian
In 1894, President Grover Cleveland made Labor Day a federal holiday. Observed on the first Monday in September, Labor Day pays tribute to the contributions and achievements of American workers. As we celebrate Labor Day and pause to pay tribute to the American worker, let's take each day of this upcoming week to remember that as Christians, we ought to be the standard bearers in the workplace and in all we do. God has designed work for His glory and for our good.
Monday: Do All to the Glory of God
I Corinthians 10:31
"So, whether you eat or drink, or whatever you do, do all to the glory of God."
This command given in the book of 1 Corinthians is one that is so important for each of us to keep fresh in our minds. This task is a difficult one to achieve for we are human, but, as Christians, we are to bring glory to God in everything — this includes in the workplace. Work in such a way that brings glory to God. Work with excellence. Set the standard for excellence within your place of work so that others will see Jesus in you. Even Jesus Himself did everything He did to the glory of God. In John 17, Jesus says to the Father, "I glorified You on earth, having accomplished the work that You gave me to do." Jesus glorified God by carrying out the work of the Father, being obedient all of His life.
For Today: Strive to be more like Jesus in bringing glory to the Father.
Tuesday: For God — Not for Man
Colossians 3:23
In the book of Colossians, we are given this command: "Whatever you do, work heartily, as for the Lord and not for men." The word heartily means energetically, enthusiastically, and vigorously. In other words, as Christians, we are to work with all our might as for the Lord and not for men. We are given a similar command in Ephesians 6:7: "Work with enthusiasm, as though you were working for the Lord rather than for people." Yes, we are often given a task to complete, but we ultimately answer to God for how effectively we complete the task. As believers, we should strive to have the right attitude within the workplace as we work with excellence for God — not for man. May we heed the call in Colossians; that whatever we do, whether it be in word or deed, do everything in the name of the Lord Jesus.
For Today: Do your work as if you are presenting the finished project to God.
Wednesday: Our Work is Evangelism
Romans 1:16
The Great Commission is a reminder that, as Christians, we are called to share the gospel with those who don't know the truth, wherever they may be. The excellence in our work is a wonderful way to begin to show others that Christ lives within us. Doing excellent work with a good attitude is the right thing to do, and it is a great way to let our light shine so others may see it. The quality of a Christian's work and attitude should be different from the quality of work and attitude of those who don't know Jesus. We are working for Him, and therefore our work should be of the highest quality. When you get a chance to have a gospel conversation with one of your co-workers, make sure you've already been backing that up by being a good and faithful worker yourself. After all, whatever task you do for your job, the fact is, you are ultimately doing it for the Lord.
For Today: Your workplace is a mission field. Witness while you work.
Thursday: Be Thankful for God's Provision
Psalm 107:1
Are you thankful to God for your work, your job, your career, and the opportunities He has provided? Our work gives each of us a chance to provide for our families. It gives us a chance to use our God-given talents. It is important for each of us to be mindful that whatever successes or accomplishments we may have achieved, these could have only been possible because of the gifts, talents, and abilities God has given to us. Maybe you are one who is looking for employment or has recently lost a job. Rest today in the fact that God has everything under control and that He will provide. If you have a job at this time, praise Him for it. If you are looking for one, ask Him to give you the job that He has specifically in store for you.
For Today: Thank God for your job and for His provision in your life.
Friday: Jesus Finished the Work — Jesus Paid It All!
John 19:30
In the Gospel of John, Jesus asked the Father to glorify Him, just as Jesus had glorified the Father on earth, having "finished the work You have given me to do. One of the last sayings of Christ on the cross was "it is finished." One could say that this is the most important phrase that Jesus said. The Greek word translated "it is finished" is tetelestai, an accounting term that means "paid in full." When Jesus said those words, He was declaring that the work that His father had sent Him to do was FINISHED! He paid the ultimate price for our sins. Because Jesus paid it all, we can live out each day knowing that God has a specific plan and purpose for our lives. As believers, one day our work will also be finished when we see Him face to face. "And when before the throne, I stand; in Him complete Jesus died my soul to save, my lips shall still repeat."
For Today: Give thanks to Jesus for the finished work at the cross.